Sports
5 Things You Should Know About Kenny Omega

January 18, 2017
18.1k views
5 items
He's the hottest non-Japanese star in New Japan Pro Wrestling and considered one of the best wrestlers in the world today. He's the Cleaner. He's Kenny Omega! While you "too sweet" with your friends and consider yourselves a fan of The Elite, there may be some little snacky cakes of Omega knowledge you haven't consumed yet. Do you know why Kenny Omega's finishing move is named what it is? Ever heard about the time he wrestled a nine-year-old girl? Take a seat and read up on these five things you should know about Kenny Omega!
He Had A WWE Developmental Deal In 2005
After receiving a few tryout matches in WWE's then-developmental territory Deep South Wrestling, Omega was signed to a developmental deal and assigned to DSW full-time. Sadly, it didn't last. As he said on the Talk is Jericho podcast, he felt frustrated with how DSW operated and felt the training was inadequate. He requested the release of his developmental deal in 2006.
He Once Wrestled A Nine-Year-Old Girl
As he discussed on the Talk Is Jericho podcast, Kenny had an exhibition match against a little girl named Haruka for the Dramatic Dream Team promotion in Japan. While it is an entertaining match, it was risky for Kenny and his pint-sized opponent. No one wants to see a little girl get injured. Kenny was able to protect Haruka and make her look like a star, showcasing his superb talent as a pro wrestler. Check out the whole match in the video.
He Had A Wrestling Feud With A Blow-Up Doll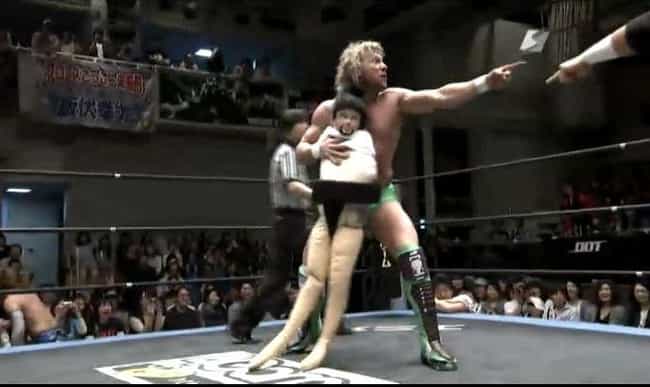 One of the competitors in Japan's odd DDT promotion is YOSHIHIKO, a blow-up doll. While used a joke, most of the wrestlers would just pin the doll with little trouble. However, Kenny would give YOSHIHIKO some pushback in entertaining, competitive bouts. Omega would battle the blow-up doll one-on-one or in tag matches with his partner Kota Ibushi.
He's A Hardcore Video Gamer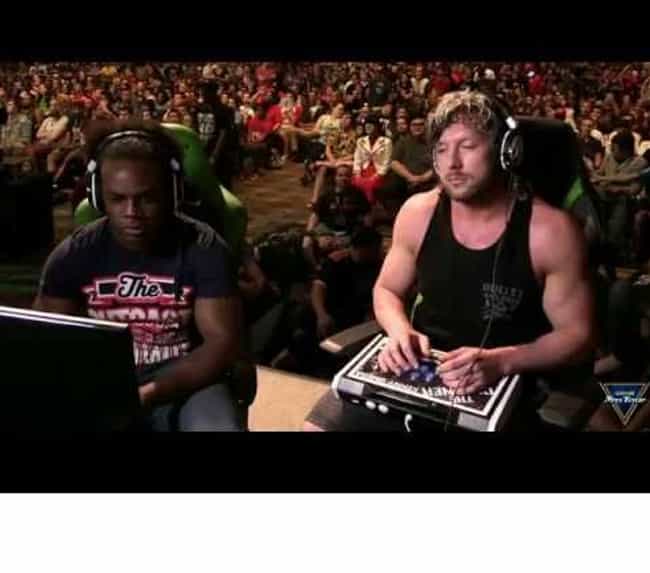 Kenny Omega is an avid fan of video games. Throughout most of his career he would come out to covers of video game soundtracks, usually from Mega Man, for his entrances. He incorporates a Hadouken from Street Fighter II into his moveset. His finishing move, The One Winged Angel, is named after the song used for the final boss battle in Final Fantasy VII. He is so into video games that he has an unofficial NJPW vs. WWE feud against Xavier Woods on his UpUpDownDown YouTube channel, schooling Woods in Street Fighter V.