Sports
5 Things You Should Know About Kevin Owens

Updated October 13, 2018
3.2k views
5 items
He's a trash-talking, pot-bellied prize fighter and we wrestling fans love him for it. He's Kevin Owens! However, while you may know Owens's recent wrestling history in WWE, NXT, and even ROH, there might be some fun KO trivia you may not have heard of before. Take a moment between "Fight, Owens, Fight!" chants to read up this quick list of five things you should know about Kevin Owens.
He Learned English Through Jim Ross's Commentary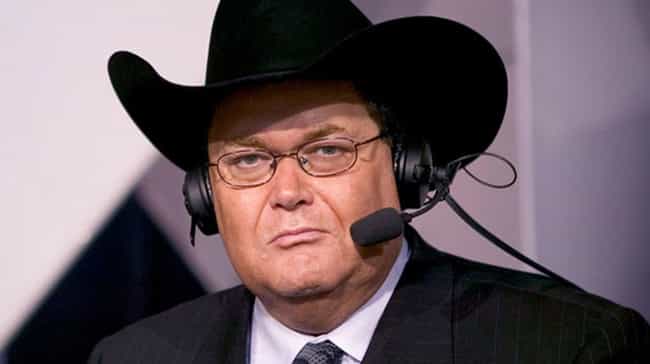 A native of Quebec, young Kevin's first language was French. However, once he started to become a fan of WWE, he would listen to the commentary of Jim Ross while he watched Monday Night RAW. From that, he slowly learned English through context clues.
That said, he initially had trouble adopting American slang since "slobberknocker" isn't a widely used term outside of J.R.'s vernacular.
He Started Pro Wrestling at the Age 16
Even though many pro wrestlers had an early start in their careers, Owens began wrestling training before he finished high school. At age 16, he started training over at Jacques Rougeau's wrestling school and had his first matches wrestling for Rougeau's small Canadian shows.
In 2003, at age 19, he had one of his first larger profile matches in a triple-threat match against his trainer, Carl Ouelett, and a man who would be later be known as
Sami Zayn
. "Fight Forever!" isn't really a chant, but is just the plain truth when it comes to Owens's and Zayn's careers.
"Just Never Stop Running Your Mouth."
Owens shared on Chris Jericho's podcast Talk is Jericho that a chance meeting with "Stone Cold" Steve Austin provided him with the best advice to help advance his career. In 2005, Owens saw that Austin was on the same flight he was on at LAX and decided to pick his brain. Owens asked the Rattlesnake for advice and Austin just told him, "Just never stop running your mouth." Owens took it to heart and not only delivers some of the best promos in WWE today, but also audibly dishes out entertaining trash talk to his opponents during his matches.
His Son Had His First Pro Wrestling Match as an Infant
Kevin's young son Owen has been showcased on social media and WWE as an avid wrestling fan, but did you know that he's a former wrestler? On the first night of PWG's DDT4 tournament in 2008, Kevin beat up the wrestler Excalibur and then walked over to his wife in the crowd. Kevin then took his infant son from her arms and placed him on top of Excalibur for the count of three in an unofficial match. So Owen started wrestling even earlier than his father, making his pro debut at only 5 months old.