Weird History
Totally Weird Nazi Mysteries That Will Freak You Out

Updated August 22, 2019
720.2k views
12 items
Although it took a world war and one hundred million deaths to eradicate Nazism, many mysteries were left behind by this strange and terrible movement. Some involved mysterious things the Nazis did, others involved twisted beliefs or obsessive greed for artwork and items of great spiritual or historical significance. Hitler's obsession with Germany's destiny, racial purity, and ritual attracted followers with similarly bizarre attitudes and core beliefs. It is not surprising that 70 years later we are still unraveling Nazi mysteries and weird Nazi stories, some that have never been solved or fully explained, and some that, while we have an answer, remain mysterious. This list details the mysterious legacy of this dark and dreadful era.
Where Did The Amber Room Go?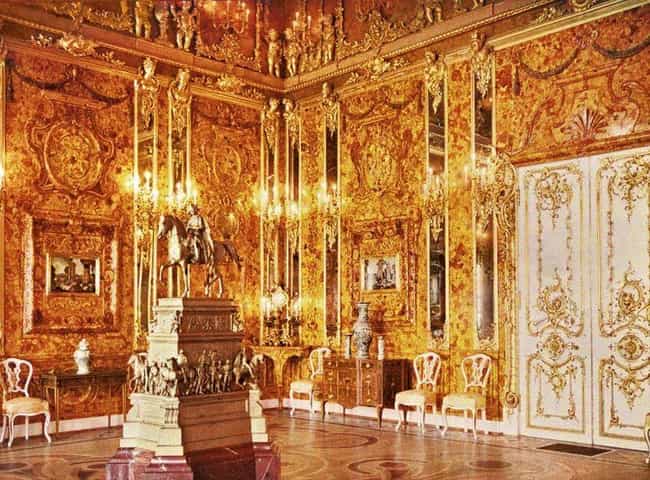 The Amber Room was an elaborately designed hall in the Soviet Union's Catherine Palace located near St. Petersburg. A gift to Peter the Great from Germany, this unique ornamentation featured amber panels, gold leaf, and mirrors. The rapid advance of the Nazi invasion of 1941 prevented the Russians from removing the panels to safety. They were quickly taken by the Germans and transported to Konigsberg, East Prussia. Initially, the Amber Room was placed on public display at the Konigsberg Castle, but was hidden in anticipation of the 1945 Soviet advance.
While this art masterpiece was never located after the war, most experts believed it was obliterated during the intense shelling that destroyed the Konigsberg Castle. Persistent rumors about the current location of the Amber Room have never panned out.
What Happened To Heinrich Müller?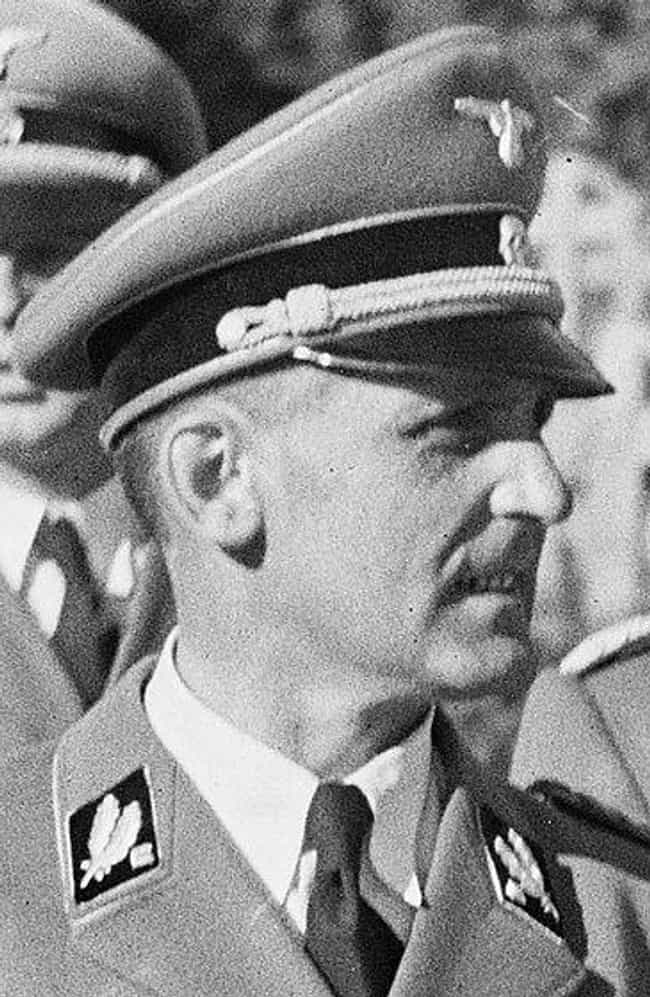 Heinrich Müller was a senior Nazi Gestapo official who was involved in coordinating political persecution and the Holocaust. He served as an intermediary between Heinrich Himmler and Adolf Eichmann and was an attendee at the infamous Wannsee Conference, the formal adoption of the Final Solution. He personally supervised the arrests and interrogations of the suspects involved in the July 20th plot to kill Hitler.
Last seen in the Bunker on May 1, 1945, Muller was never located. Over time various rumors have circulated concerning collaboration with the Soviets,
secret burials
in various locations and even a successful escape. He remains the most senior Nazi official to remain officially "missing."
Himmler And The Lost SS Rings From The Secret Castle At Wewelsburg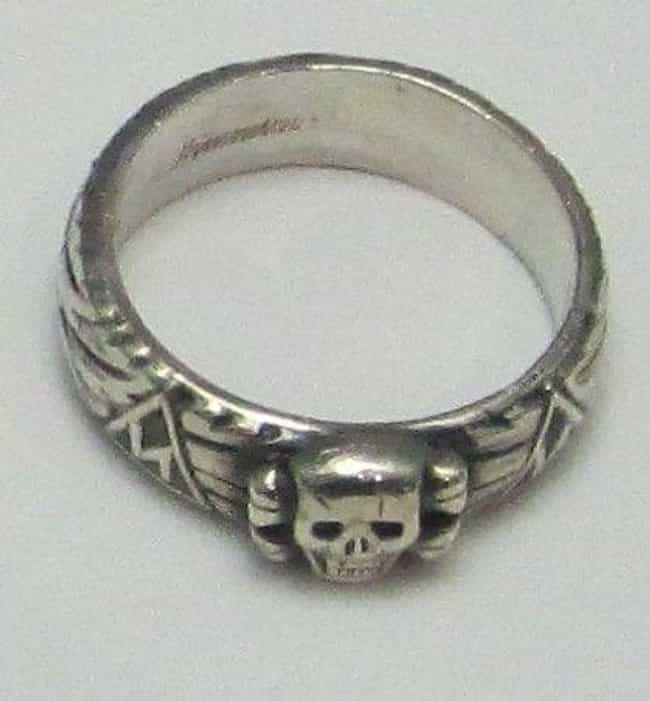 In the early '30s, the forbidding medieval castle at Wewelsburg, Germany became a focal point for Heinrich Himmler and the SS. Himmler believed the castle was an appropriate location to associate himself with the Teutonic kings who had successfully conquered the Slavs. As he already felt he was a reincarnation of a ninth-century Saxon king, Himmler wished to add to this cult of personality by combining ritual and medieval ceremony at Wewelsburg.
He constructed one chamber with 12 pillars and a gas jet for an "eternal flame." Another in the basement was festooned with a giant ornate swastika. The latter was ultimately meant for use as a cremation spot for SS soldiers killed in action.
Rudolf Hess: Murder Or Suicide?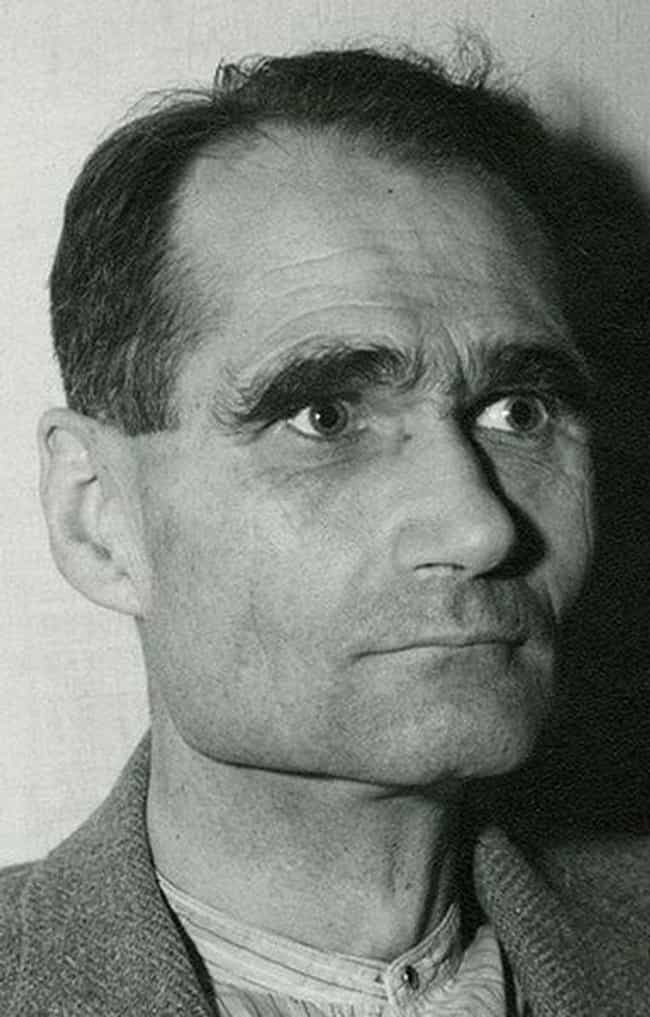 Initially, Rudolf Hess was Hitler's most important political associate and the stenographer for Mein Kampf, written while both were in prison together. However, his erratic behavior and lack of political sophistication quickly consigned him to the outskirts of Hitler's inner circle. Perhaps to regain credibility, Hess attempted a May 1941 one-man peace mission by flying a twin-seat fighter-bomber over England and parachuting on to the property of the Duke of Hamilton, an individual whom Hess had never even met. He was captured and treated as a POW; Germany disavowed the mission.
After the war, he was convicted at Nuremberg, sentenced to life and placed in the Spandau prison. With the passing or release of all his co-defendants in 1987, Hess was 93 and the only remaining inhabitant of Spandau. On August 17, he was found dangling by a lamp cord; it was pronounced that he had taken his own life. Immediately, controversy surrounded this incident and rumors spread – especially one suggesting that the British, worried that Glasnost in Russia would finally allow for Hess's release and for the embarrassing truth to come out about Britain's actual role in negotiations with Germany, had slain Hess.
An alleged suicide note in his pocket turned out to be from a near-fatal health scare in 1989; also, Hess, at his advanced age, could not have possibly lifted himself off the ground. The uproar precipitated two separate reports by the British government, though both were inconclusive.