Music
Behind The Scenes Of 'This Is Spinal Tap,' The Fake Documentary That Was Actually All Too Real

March 25, 2020
1.2k views
10 items
The key to making a memorable mockumentary is truth, and no one knows that better than the creative minds behind This Is Spinal Tap, the 1984 rockumentary that had everyone saying the volume "goes to 11" and that tonight they are gonna rock you. But the "spomage," or spoof/homage, as star Christopher Guest calls the film, wasn't enthusiastically received.
The film had many confused, including real-life rockstars, who felt it hit way too close to home. Others thought Spinal Tap was a horrible group and didn't realize they were a fake band. Making This Is Spinal Tap started nearly a decade before it was filmed, inspired by snippets of real life; banter between Guest and co-star Michael McKean; and the entire crew's love of rock.
Real-Life Rock Stars Like Sting Aren't Sure Whether To 'Laugh Or Cry' At The Film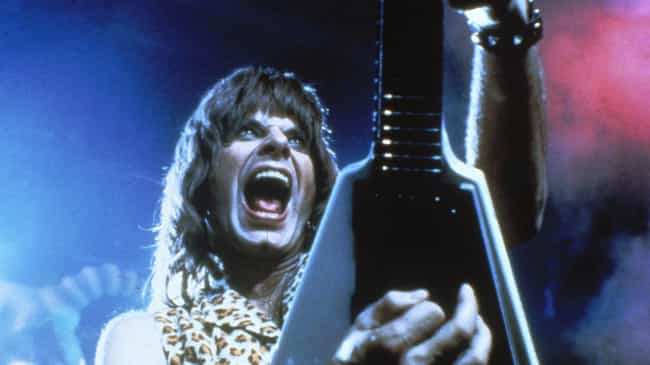 After a while, audiences started accepting Spinal Tap for what it was - a parody, as opposed to a documentary about a real rock band, which many viewers initially thought. Of course, real-life rock stars got around to watching the film, and for the most part, many are torn as to laugh or cry, as a lot of the scenes hit too close to reality.
Sting has reportedly seen the film over 50 times and told director Rob Reiner he doesn't know if it makes him want to "laugh or cry" watching the band quibble. U2 guitarist the Edge says he didn't laugh when he first saw Spinal Tap. "I didn't laugh. I wept. I wept because I recognized so much and so many of those scenes," he said, noting how difficult it is to stay fresh as a band and not become like a parody. Reportedly, Black Sabbath frontman Ozzy Osbourne thought the movie was a real documentary.
The First Cut Of The Film Was Seven Hours Long, And It Took Nine Months To Edit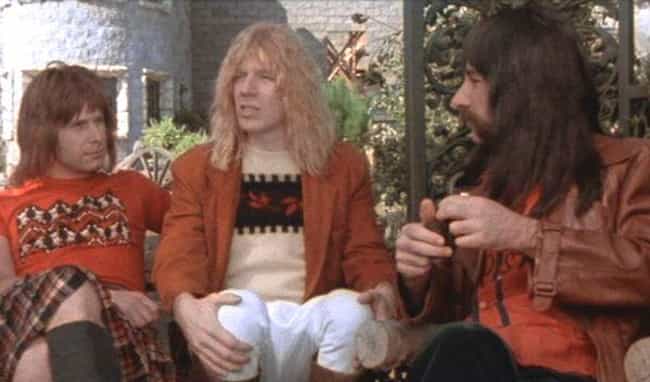 Director Reiner and the cast made over 100 hours of footage over roughly 30 days in late 1982. Reiner then spent nine months whittling down the film to the 82-minute theatrical runtime.
In April 2019, 35 years after the film's initial release, the cast and crew gathered at the Tribeca Film Festival to celebrate the rockumentary's anniversary. Reiner told fans that there was originally a cut that was seven hours long, which elicited wild applause from the audience.
There Was Never A Script, Just An Outline With A Loose Arc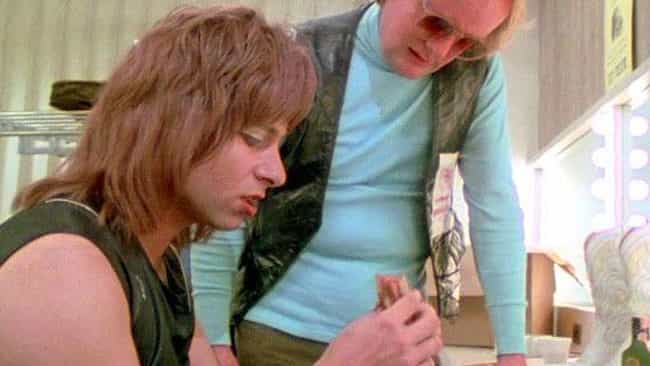 Michael McKean, who plays guitarist David St. Hubbins, explained to The Guardian that there really was no script for Spinal Tap - and there was no intention of ever creating one.
"The idea was to construct the history of the band and the characters, set the general story elements and improvise the dialogue, having hired actors we knew could play the game," McKean said. McKean, along with Reiner, made a demo of their idea over the span of four days. In spring of 1982, they began writing and casting the film. In total, the "script" was four pages long, and the actors depended on character bibles to help them improvise almost the entirety of the film.
The Film's Docu-Style Was Inspired By Rock Docs Like Bob Dylan's 'Don't Look Back' And The Band's 'The Last Waltz'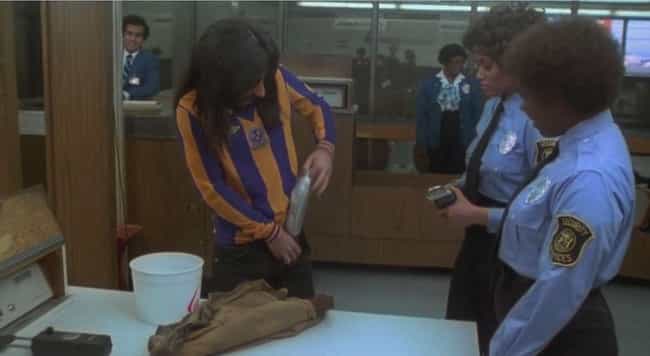 While a majority of the script was improvised, director Reiner, along with stars Christopher Guest, Harry Shearer, and McKean all drew inspiration from real-life rock documentaries like Don't Look Back, D.A. Pennebaker's 1965 documentary that follows Bob Dylan on his UK tour; and The Last Waltz (1978), the Martin Scorsese-directed final show of The Band.
Spinal Tap pays homage to Don't Look Back when the band gets lost backstage - much like Dylan did after his Manchester show. Reiner used Last Waltz director Scorsese as part of his own character, Marty DiBergi. The way DiBergi interviews Spinal Tap - sometimes putting himself on camera with them, as a fan - is straight from Scorsese's interview strategy in Last Waltz.