Total Nerd
All The Mysteries 'This Is Us' Has Yet To Reveal, And Predictions About Them

Warning: This article contains several This Is Us spoilers.
What is happening on This Is Us? After we learned Jack Pearson was dead early in Season 1, fans waited to hear how he died. While Season 2 poignantly answered that question, the writers provided plenty of mysteries in its place for fans to ponder. Due to the drama's innovative narrative style that employs varying timelines, viewers get glimpses of the past, present, and future. A big part of the show's appeal comes from trying to figure how the Pearsons got from Point A to Point B. After Season 2's flash forward teasers, there are a plethora of new theories about This Is Us that need to be explored.
This Is Us fan theories can get pretty out there, but passionate viewers know even the most outlandish predictions have a chance of proving true. The show's original mystery, after all, came to an incredibly unexpected resolution. After dropping hints Jack's death was related to his drinking, a car accident, and a fire, who would have thought he would ultimately succumb to cardiac arrest after seeming stable in a hospital room? It's likely the show will continue this trend in episodes to come. Did Jack father an illegitimate child while fighting in the war? And why did Jack lie about his time in Vietnam in the first place? When a TV show is this dedicated to defying its audience's expectations, nearly anything is possible.
Here are all the mysteries that will drive Season 3 of the enormously popular NBC drama. Just remember to have a fresh box of tissues ready for every new episode. No matter what actually happens on the show, you know that it's going to leave you in a puddle of tears.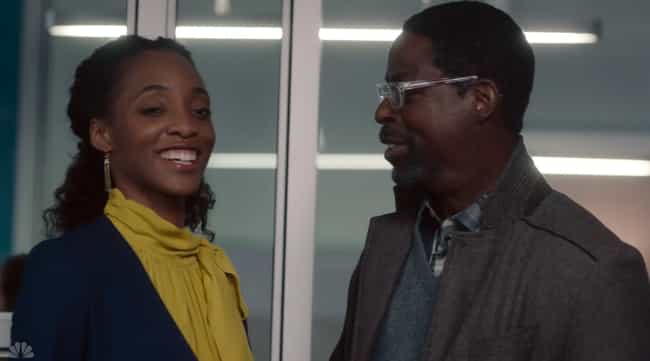 Who Are Randall And Tess Visiting In The Future?
During one of the Season 2 finale's flash forwards, we jump about 20 years into the future. Randall and Tess appear despondent. Randall says to his daughter, "It's time to go see her, Tess." Tess tells him that she's not ready and neither is Randall.
There is plenty of speculation regarding who the "her" is in this future narrative. One scenario is that it could be Deja and that she is in prison. We know that Deja has a violent streak and obviously had a rough childhood.
Perhaps it's Beth and she is sick in the hospital or has recently passed away and they are going to say their last goodbyes? And where is Randall's other daughter Annie? Could something tragic have happened to her? Could Deja be responsible for something bad happening to either Beth or Annie? Rebecca would be in her 80s at this point in the flash forward, so could it be the grand matriarch on her death bed?
Sterling K. Brown (Randall) said that the audience should expect another This Is Us type plot twist to this mystery, saying, "I know who the person is that future Randall is referring to, but [series creator Dan] Fogelman would cut off my big toe if I actually told you who it was. But I can tell you it's probably not what you suspect. In classic Fogelman style, it will be like, 'Oh, wow — didn't see that coming.'"
Actress Chrissy Metz (Kate) was blunt regarding the tragedy of who "her" is, saying, "It's actually very heartbreaking."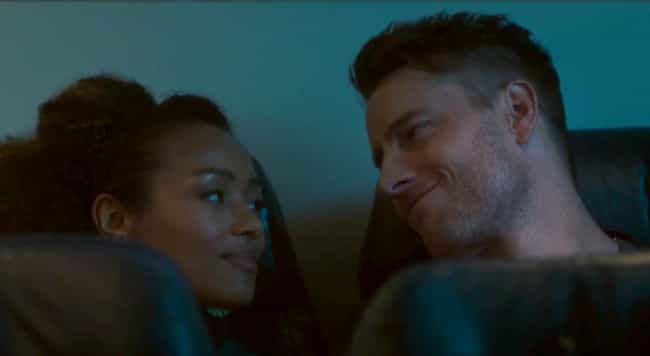 Why Does Kevin Make The Trip To Vietnam?
It's been implied that Jack's brother Nicky died in Vietnam during the war. However, we don't yet have the exact details on how he died. During the Season 2 finale, there is a flash forward of Kevin and Beth's cousin Zoe together on a plane headed to Vietnam. Kevin has an old picture of his father and the uncle he never got a chance to meet. Both young soldiers are donned in army attire.
What makes Kevin take the trip to Vietnam in the first place? What were the circumstances surrounding Nicky's death? Was Jack involved? What is Zoe's involvement in his decision to travel to Vietnam? What does Kevin find out once he's there?
There is one interesting fan theory that speculates Kevin is going to Vietnam to see his half-sibling. This would be a child from a relationship that Jack had while he was fighting in the war, before he met Rebecca. Of course, none of the Pearson kids knew about this child, and most likely Jack did not know either. Show creator Dan Fogelman responded to this theory by stating, "Wait, before you continue, Jack loves Rebecca."
What If Jack's Brother Did Not Die In Vietnam?
Kaitlin Reilly from Refinery29.com makes the case that This Is Us fans should expect a monster plot twist in Season 3 concerning Jack's brother Nicky. Reilly does not believe that Nicky died over in Vietnam, like Jack has claimed. Instead, Nicky actually survives the war, but like many of the veterans who returned from the hellish jungle, the young solder did not come back the same person. After all, Jack said his brother never made it out of Vietnam without explicitly stating he died there.
We know that Jack, his father, and his son Kevin have battled addiction with varying outcomes. Reilly argues that Jack had to end his relationship with his brother because Nicky's addiction demons and possible mental health issues (combined with the mental and/or physical scars of wars) changed who he was as a person.
Reilly's theory is possible. Why was Jack so secretive about his brother? Why don't we see Jack ever visit his brother's grave? Jack, after all, previously lied about never having seen combat during Vietnam, so it's not inconceivable he would conceal things about his brother.
Expect all the mysteries surrounding Nicky to become a major storyline during Season 3. Actor Milo Ventimiglia (Jack) is looking forward to the series delving into the relationship that he had with Nicky and that era of young Jack's life:
There are so many questions with Jack. His upbringing, what happened to him in Vietnam, what happened to him after Vietnam before he met Rebecca? And those early days of Jack and Rebecca, I know is an era that Dan is excited to explore. His brother, I think is something that's going to come up relatively quickly, and play out over the next season or so. There's still so much to know about this man, from all the eras, so I'm excited to focus on how Jack lived as opposed to worrying about how he died.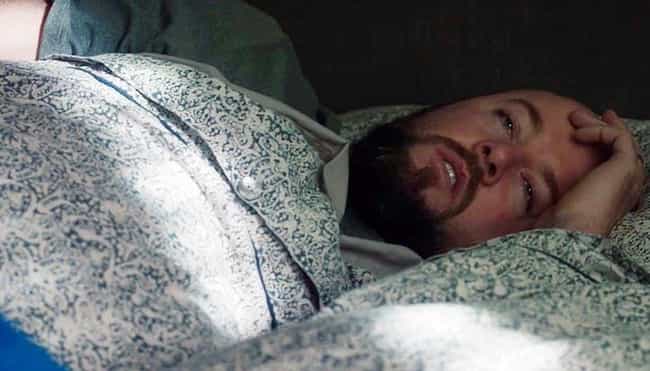 Could Toby's Deep Depression Be Linked To The Couple's Inability To Have Children?
Toby is one of the most upbeat, joyous, positive characters currently on TV. However, during Season 2's flash forward segment of the finale, viewers witness a dark and scary side to Kate's new husband, just one year into their marriage. Toby seems to be battling serious depression; he's bed-ridden and on medication that clearly is not working. And, it is not the first time that the gregarious everyman has had to battle his dark demons. In fact, he did tell Kate that he was depressed and even suicidal following the end of his first marriage.
We don't know exactly why Toby's parents were so against him marrying Kate. However, they do point to her obvious instabilities and perhaps see her own struggles with depression and body image as a possible trigger for Toby's personal battle with mental health. Or, perhaps his depression stems from a physical problem?
During an interview with Entertainment Weekly, Chrissy Metz (Kate) hinted that Toby's depression may be linked to the couple's issue with having children:
Having a baby is something that is life-changing, and two people just want to hope that they can have a baby. Whose fault is that? Maybe there's something going on physically with Toby too? Who knows? Those things might not have been talked about or addressed because we keep our secrets and we're ashamed of them.