Criminals
This Princeton Grad Killed His Father For Cutting His Allowance

In January 2015, Thomas "Tommy" Gilbert Jr. walked into the Manhattan apartment of his father, financier Thomas Gilbert Sr., and killed him in cold blood. The Gilbert murder rocked news outlets. How could a handsome young man with a seemingly perfect upbringing have done such a deed?
As it turns out, it was over money. The headline "Princeton graduate murders his father over allowance" headlined every newspaper and blog in the country. In fact, Gilbert Jr. murdered his dad because Gilbert Sr. was threatening to cut his son's allowance off. The serially unemployed son had been mooching off his namesake for years, and the dad finally had enough. As a result, Gilbert Jr. joined the dubious ranks of people who killed their parents.
Gilbert Jr. Shot And Killed His Dad After Making His Mom Go Out And Buy Him A Sandwich
On January 4, 2015, Tommy Gilbert Jr. showed up at his parents' Manhattan apartment. He asked his mom, Shelley, to go out and buy him a sandwich. She did so, leaving her son alone with her husband and his father, Thomas Gilbert Sr. When the two were by themselves, Tommy allegedly shot his dad in the head with a .40 caliber Glock.
Gilbert Jr. Was Angry Because His Dad Decided To Cut His Allowance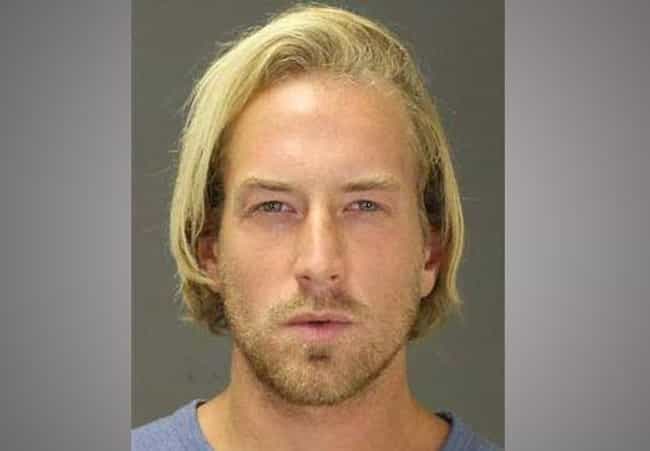 What could provoke Tommy Gilbert Jr. to possibly shoot his dad? Well, for one, he was financially dependent on his parents. In addition to paying his rent, his folks gave him $600 a week for an allowance. Pretty generous by many people's standards, but when Gilbert Sr. tried to cut his son's allowance down to $400, he was enraged. That allegedly spurred him to go to his parents' home and shoot his dad.
Gilbert Jr. Might Have Burned Down His Friend's Hamptons Home
Shooting his dad wasn't the first crime to which Tommy Gilbert Jr. was linked. He used to be really close friends with one Peter Smith, a fellow rich kid. After brutally beating up Smith and having a restraining order issued against him, he approached Smith at a party and tried to make nice. Smith wasn't having it, and not long after, his family home in the ritzy Hamptons, burned to the ground. Smith was supposed to be sleeping there at the time, so perhaps Gilbert committed arson in an attempt to kill his one-time pal.
Gilbert Jr. Acted Pretty Strangely In Jail, Perhaps As A Result Of Mental Illness
Once in jail after being arrested, Tommy Gilbert Jr. wanted some pretty weird things. Thinking he was in a resort, he requested yoga classes. He also wanted a doctor to fill a prescription for steroids, but he got into even more trouble by stealing food off inmates' plates. While at Rikers Island, he reportedly claimed he was being poisoned by radioactivity and asked the Iraqi government testify in his case. Why? His lawyer has claimed he has a history of suffering from mental illness, perhaps schizophrenia.