Music
Cringey Celebrity Myspace Profiles That Are Still Out There

Updated June 28, 2018
26.7k votes
8.5k voters
1.4M views
13 items
List Rules Vote up the funniest throwback MySpace profiles and pictures
Let's face it: basically everyone's old Myspace profiles are mega-embarrassing. The embarrassment only gets worse if you happen to be one of the lucky few to reach celebrity status before deleting your MySpace! Abandoned celebrity MySpace profiles take the world back to a time when society's favorite celebs were just as weird, goofy, and random as the rest of the population. Whenever you need a good laugh, peep these throwback Myspace profiles of some of today's biggest stars. The embarrassment is real.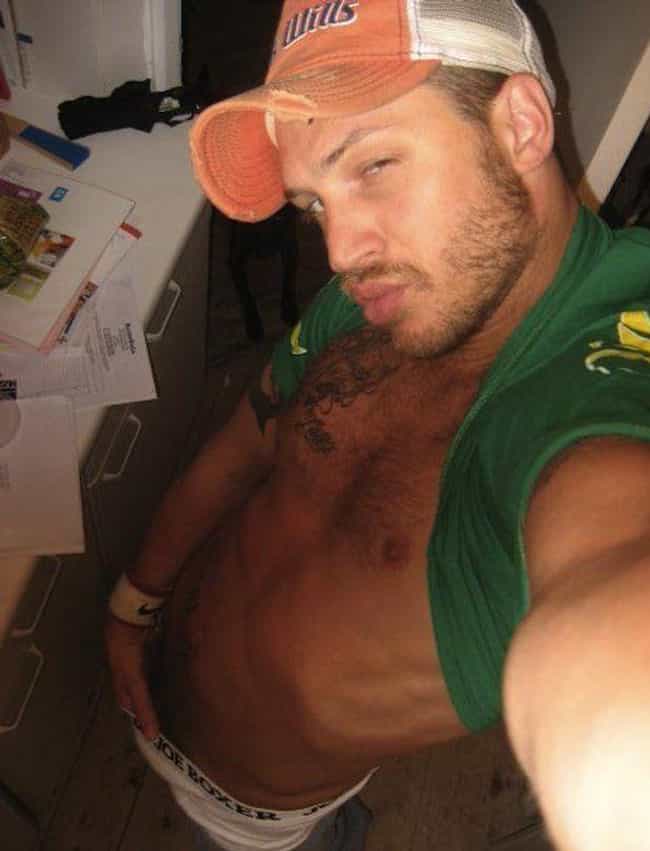 Tom Hardy
was the Selfie King of Myspace back in the day—his page was chock-full of semi-nude photos with amazing captions like, "
x i'm cooking a turkey yo x x." His profile stated he was on Myspace to find "serious relationships, friends, and networking" but his About Me section surely scared off any potential interests: "

My head is like a dangerous neighbourhood I should never be in it without an appropriate adult. Left to my own devices I'll crash the motor." The page, sadly, has been deleted.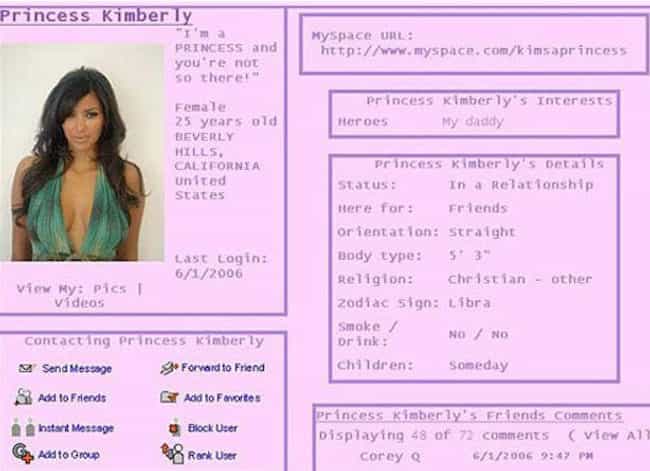 Kim Kardashian is a bonafide celebrity now, but in the early 2000s she was just a girl who loved all things pink and princess-themed. Her Myspace URL (/
kimsaprincess
), her username (Princess Kimberly), and her quote ("I'm a princess and you're not so there!") prove it. Kim was also a fan of Comic Sans MS, had Ray J in her Top 8, and used Pimp-My-Profile.com to pink-ify her page. We wonder what Kanye would've thought?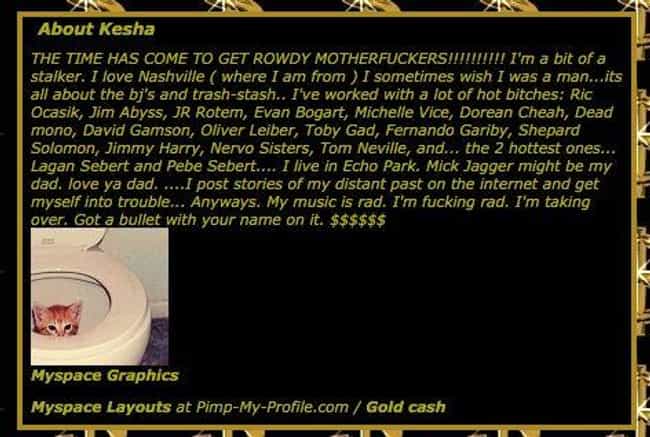 Bow down to 2008 Kesha. The girl's Myspace page is gold! Here are the best gems:
Sounds Like: "god having an orgasm"
Record Label: "ur mom"
About Kesha: "I sometimes wish I was a man...it's all about the bjs and trash stache. Mick Jagger might be my dad. My music is rad. I'm f*cking rad. I'm taking over. Got a bullet with your name on it. $$$$$$"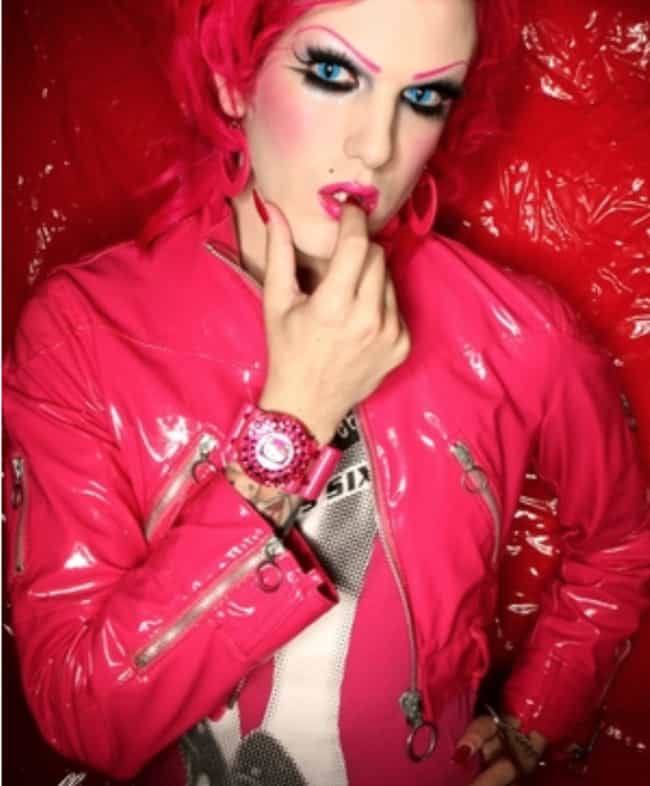 Obviously, Jeffree Star loved pink and neon colors even in the early 2000s. He didn't truly learn how to craft the perfect brows until much later, though.