List of famous men most likely to test positive for what Charlie Sheen refers to as "Tiger Blood" in their veins.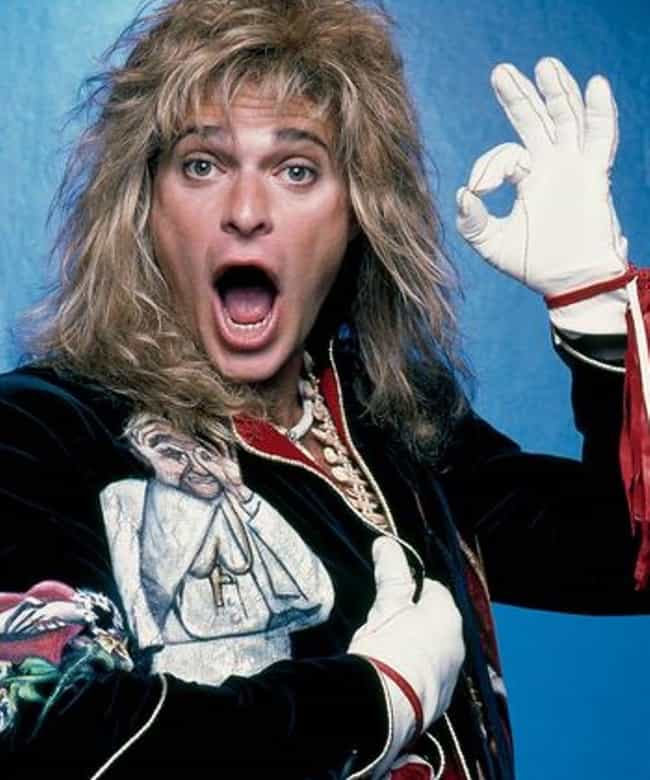 Imagine you find yourself locked in a mansion in the Hollywood Hills for 24 hours of partying with
- DLR
- Sheen
- Medium-sized mountain of blow
Hours 0 - 3: You can't believe your luck at living for the moment in the presence of these legendary raconteurs holding court.
Hours 4 - 6: Sh*t-eating grin remains on your face, eyes starting to glaze over.
Hours 7 - 9: Difficult to focus with two simultaneous, entirely separate monologues going on at the same time around you.
Hours 10 -11: You are still nodding a lot, but the line between laughter and mind-numbing fatigue has blurred, heavily in the direction of the fatigue, but you keep going.
Hours 12 - 15: Repetition of once-charming catch phrases from both of your hosts' glory days are becoming impossible to tune out.
Hours 16 - 20: Full buzzkill has long set in. You. Just. Want. It. To. Stop. But. Can't. Escape.
Hours 21 - 23: DLR finally puts on pair of pants, however the animal-prints on them are starting to blend together, pushing your eyesight, and your sanity, to the limit. Nobody has stopped talking, either.
Hour 24:
Spinning around in a haze-slash-frenzy, you knock over the coffee table exposing a hiding spot for more drugs and a snubnose, loaded revolver. Your eyes light up for the first time in 12 hours, and before your rational side has time to intervene, the revolver is in your hand and you raise it to your temples. The last thought that registers in your icy brain before your grey matter splatters all over the
Nagel
on the wall is Charlie Sheen on repeat saying something about "winning."
see more on David Lee Roth