VOTE
Tila Tequila Tattoos

96 votes
34 voters
7.2k views
5 items
Tila Tequila tattoos, ranked by fans of the sexy star and of body art. Tila Tequila is a bisexual model, singer, and reality TV personality whose clam to fame was being one of the first people to have a million MySpace friends. Tila Tequila was born Tila Nguyen in Singapore and also sometimes went by her other nickname Miss Tila. She began nude modeling after doing a test shoot for Playboy and appeared on the popular men's magazine's Web site in 2002 as Cyber Girl of the Week. In 2007, she starred on the MTV dating reality show "A Shot at Love with Tila Tequila," where 16 men and 16 women competed for Tila's affections.
Tila Tequila's tats honor the people in her life that are most important to her and remind her of how far she's come in the entertainment industry. Tila has at least 5 tattoos, each with a special meaning or memory. Tila Tequila body art includes Chinese characters inked on the back of her neck. She also has nautical star tattoos on each wrist, a scorpion representing her birth sign and Zodiac symbol for Scorpio on her back, and a heart surrounded by barb wire and the French expression "C'est la Vie!" written across it on her shoulder.
Similar to other stars that have tattoos, such as
Katie Price Tattoos
or
Kat Von D Tattoos
, Tila Tequila has made headlines several times as she has added a new tattoo to her collection. She is one of the hottest tattooed celebrities and famous people with tattoos.
Barb Wire Heart and C'est la Vie!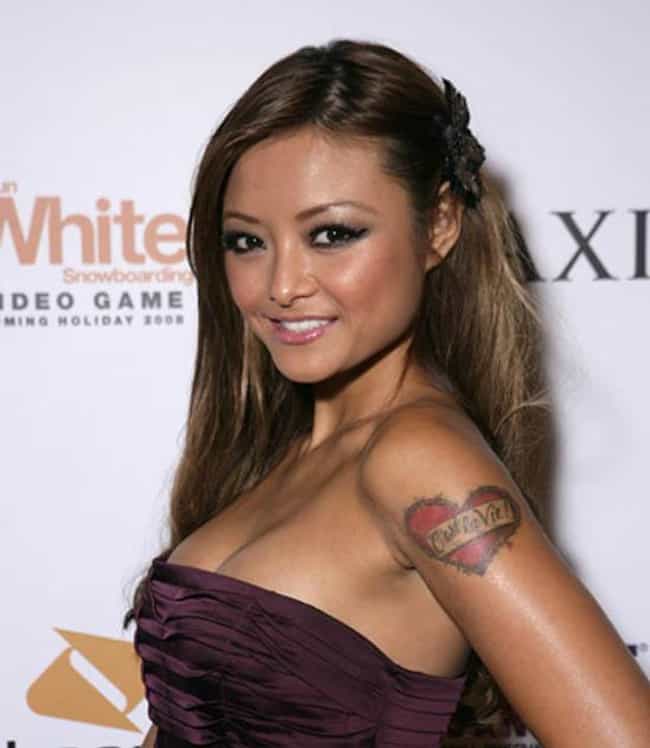 On Tila's left shoulder is a barb wire heart with "C'est la vie!" written inside. The French phrase translates to "This is the life."

Agree or disagree?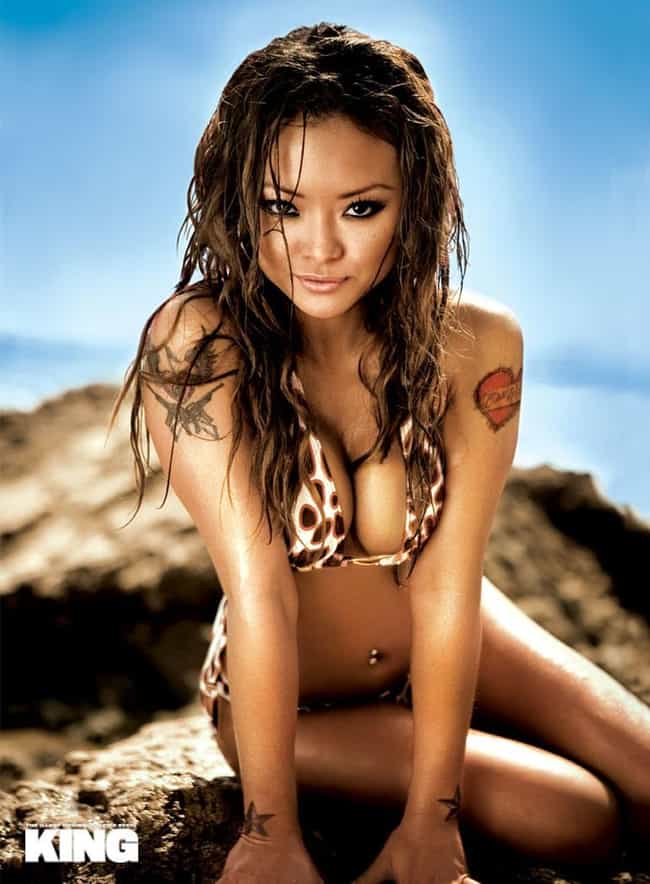 Tila Tequila has nautical stars inked on both of her wrists.

Agree or disagree?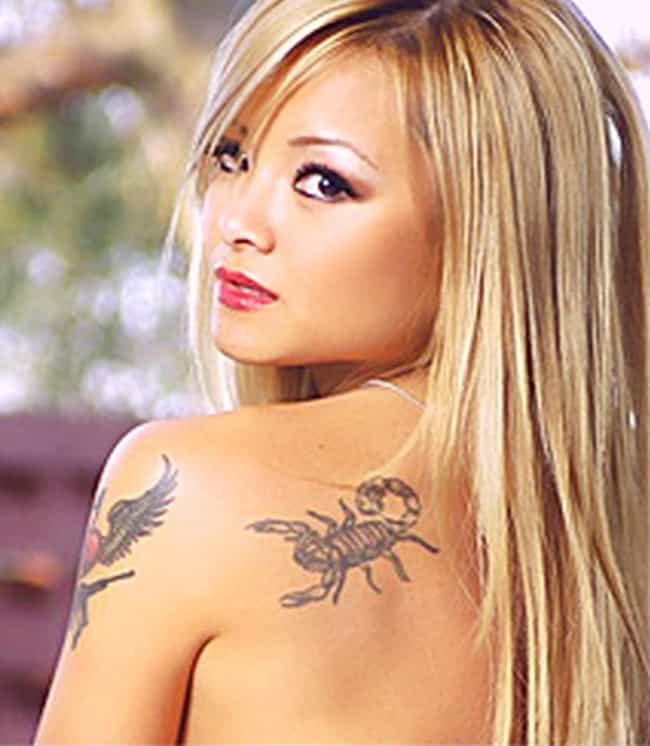 The scorpion tattoo on her back is the symbol of her Zodiac sign Scorpio. Tila was born October 24.
Agree or disagree?