Total Nerd
Tilda Swinton Is Hollywood's Most Intoxicating Weirdo

2.1k votes
549 voters
59.1k views
16 items
List Rules Vote up the reasons that make your jaw drop and your heart soar in sheer admiration of Queen Tilda.
Tilda Swinton is arguably one of the strangest actors in Hollywood in addition to being one of the best actresses working today. Throughout her career, she has been involved in a number of weird events that mark her out as a true avant-garde personality. With her androgynous appearance, love of artistic films and performance art, as well as a strange outlook on life in general, there are plenty of times Tilda Swinton has behaved bizarrely.
There are numerous weird things Tilda Swinton has done that would be headline news if any other major celebrity had committed them. These range from lugging around a mobile cinema through the Scottish Highlands to organizing an art exhibition where she slept in a glass box in a museum. These bizarre acts shouldn't be too much of a surprise. It is often the case that the most talented people can be a bit quirky as their eccentricity is what makes them so characteristic.
She Plays Lutz Ebersdorf, The Actor Who Plays Dr. Klemperer In 'Suspiria'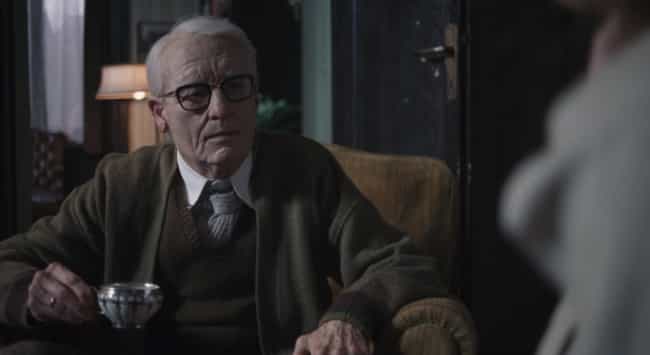 During the 2018 festival circuit, critics lauded Supsiria for the phenomenal acting - namely that of Dakota Johnson, Tilda Swinton, and an unknown German actor named Lutz Ebersdorf. Ebersdorf plays Dr. Klemperer, the film's third lead.
Eagle-eyed viewers believed that Swinton actually played Dr. Klemperer, but any time someone asked Swinton or director Luca Guadaginino if this was true, they denied the claims. In fact, during the 2018 Venice Film Festival, Swinton went as far as to suggest an Oscar campaign for the "private" actor, who was not in attendance.
In October 2018, Swinton came clean in The New York Times, saying that people weren't asking the right question. People often asked Swinton if she was playing Dr. Klemperer, to which she would say no. When Kyle Buchanan at the Times asked if she played Lutz Ebersdorf, however, Swinton said the answer was "an unequivocal yes."

Is this fascinating?
She Pioneered A Portable Movie Theater That She Pulled Through Scotland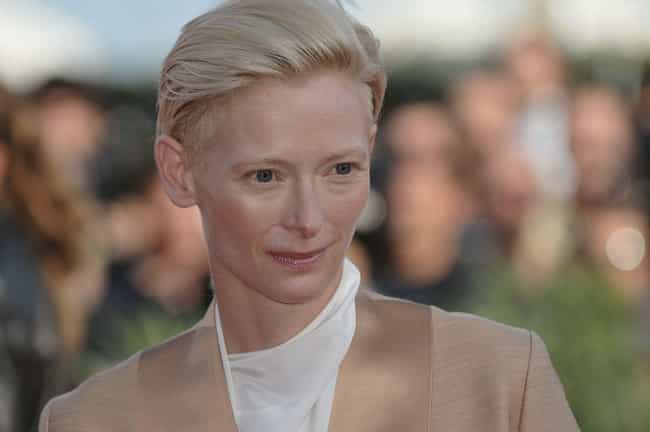 Tilda Swinton wanted to put on a special film festival for the people living in the Scottish Highlands. Along with the Northern Irish director, Mark Cousins, and 40 other volunteers, she pulled a mobile cinema on the main roads of Scotland.
Each night, the 35-ton vehicle would be unfolded to create a portable movie theater in a village so that the residents could watch films that they might otherwise never get the chance to experience on the big screen.

Is this fascinating?
She Contemplated Killing Her Younger Brother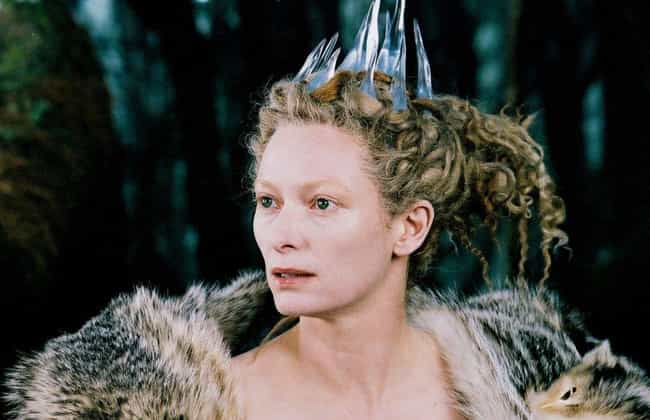 Perhaps the strangest thing that Swinton has admitted in an interview is that she had wanted to kill her younger brother when she was a child. In a case of extreme sibling rivalry, she had actually gone into his room with the purpose of murdering him. It turned out, though, that she actually ended up saving his life and no one knew about her killing intent.
"I remembered when I was four or five, I tried to kill my own brother," she said in the interview. "I went into his room to kill him, saw some ribbons from a bonnet going into his mouth, and began to pull them out. And I was discovered saving his life. So I had this strange reputation - my brother's savior - and no one knew I wanted to kill him."

Is this fascinating?
She Didn't Speak For Five Years After Spending Time In Boarding Schoool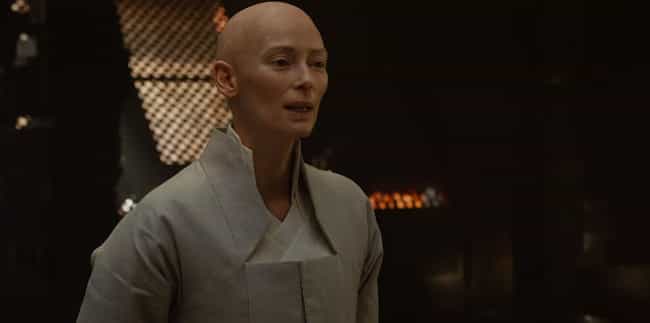 At a young age, Tilda Swinton was sent to an all-girls boarding school. She hated this experience completely, feeling as if it was just preparing the children there for marriage rather than to be independent or strong women.
The boarding school was so harrowing to her that she believes that she may not have even spoken for around five years from the age of 10 thanks to bullying and a feeling of intense loneliness that came with being away from her family.

Is this fascinating?