Culture
Unreal Tilt-Shift Photos of Landmarks

665 votes
123 voters
16.6k views
31 items
List Rules Vote up the most unreal pictures!
Tilt-shift photography is never more mind-blowing than when its subject is a famous landmark or monument. Have you ever seen a really great view - maybe from the top of a building or from inside an airplane - that made the world look like a miniature? Well tilt-shift photography dramatically increases the same effect. By taking photos from a high angle through a tilt-shift lens, photographers can make actual landscapes look like miniature models. The bigger the subject, the more noticeable the effect. To show you what we mean, we've collected a bunch of tilt-shift photos featuring iconic landmarks.
By simulating a shallow depth of field, a tilt-shift lens can produce photos of real places that look like they are small scale models or toys. Prepare to be blown away as you take a look at some of these tilt-shift photography monuments. You'll see Big Ben, the Brooklyn Bridge, and even the White House in photos you won't believe weren't taken of tiny replicas of each famous setting. You'll see landmarks that look like insanely detailed toys and people reduced to the size of ants.
So come on in and see the work of some of the world's best cityshrinkers as they give you a Godzilla's eye view of the world. If it's a unique perspective you're looking for, you'll find it here. Vote up your favorite tilt-shift versions of famous landmarks from all around the world!

Lilliputian Look at the Golden Gate Bridge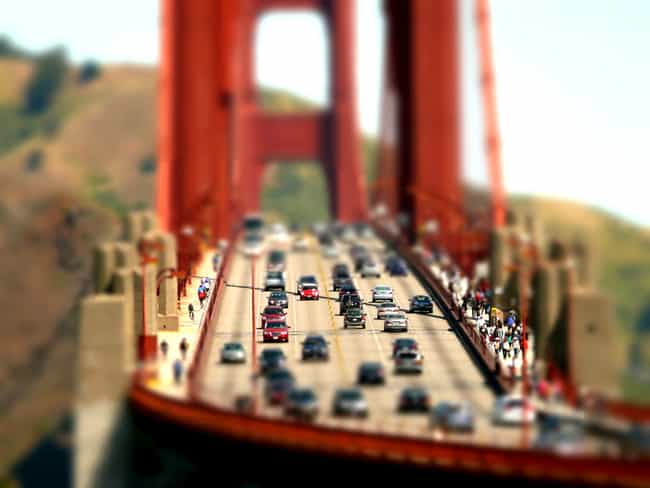 Photo by:
Acmelucky777

Agree or disagree?
Teeny Tiny Florence, Italy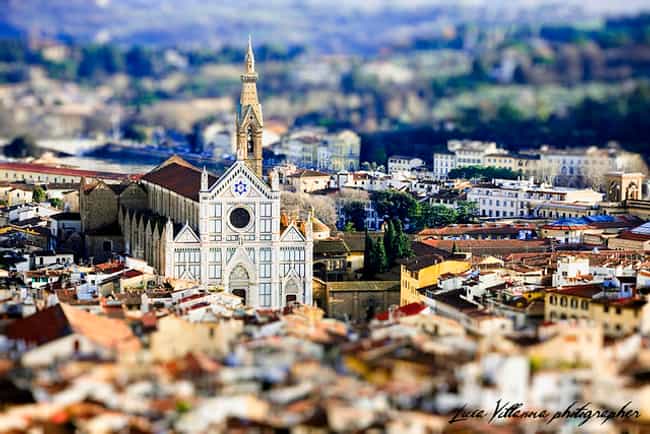 Photo by:
Luca

Agree or disagree?
Itty-Bitty Big Ben and the Cottages of Parliament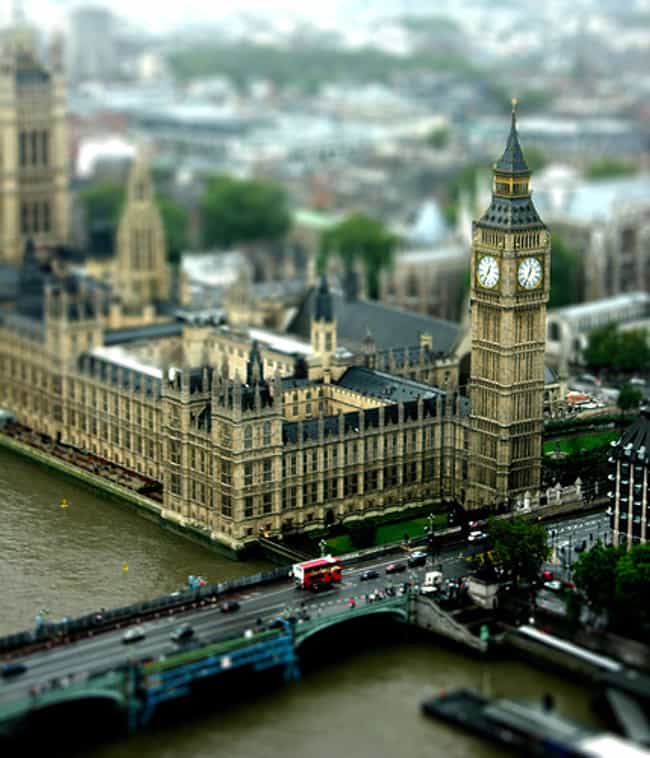 Photo by:
Suviko

Agree or disagree?
The Eiffel Tower Embiggened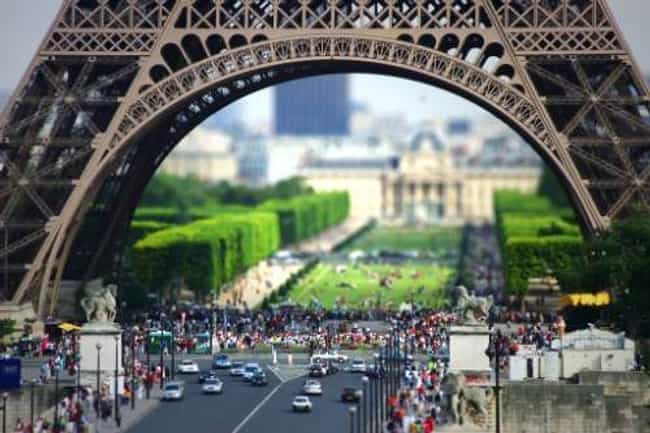 Photo by:
Arnar Birgisson

Agree or disagree?