Graveyard Shift
True Stories From Tim Burton's Childhood

Best known for his instantly recognizable dark visuals and maudlin sense of humor, it's tempting to read Tim Burton's odd childhood as a sort of key to his particularly off-kilter work. Growing up in the shadows of film studios and cemeteries in Burbank, CA, could his mother's cat-themed gift shop have inspired his take on the Cheshire Cat? Or was it his earliest stop-motion animation films that set him on his path to Frankenweenie?
While Burton's formative years surely played some role in the artist he became, it was probably his insatiable appetite to create that helped him make it big. With a deep-dive into his backstory, the brilliantly nuanced dimensions of his work become clear.
He Wanted To Be A Magician As Kid, But Later Decided Against It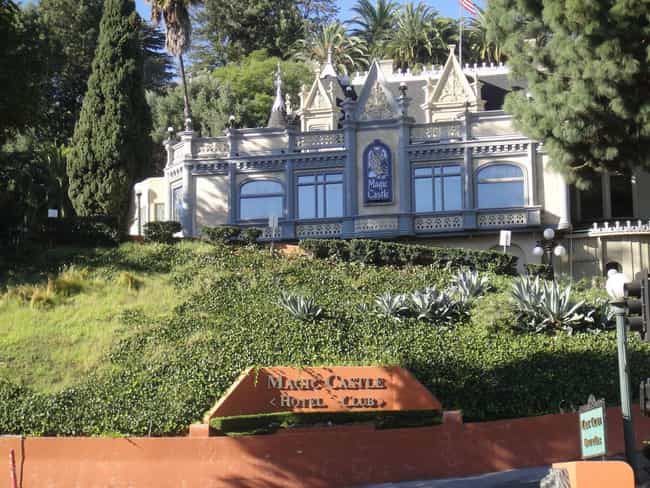 In a Los Angeles Times interview, Burton acknowledged his childhood fascination with magic and ventriloquism. But visiting Hollywood's Magic Castle pushed him away from pursuing magic seriously.
Burton explained, "I saw how angry [the magicians] were - there's nothing worse than an angry magician. I realized that I had anger issues, and that if I became a magician it would be really bad."
Burton's First Brush With Fame Came By Way Of Burbank Garbage Trucks
Burton's art first received acclaim when the filmmaker was 14 years old. Burton won first prize in a contest to design a poster that discouraged littering for the city of Burbank. The prize-winning work displays a heavy-set garbage collector squashing a garbage can along with the tagline "Crush Litter," all in cartoonish black and white.
The following year, Burton's art was featured prominently on all Burbank's garbage trucks.
Burton Loved Hanging Out In Cemeteries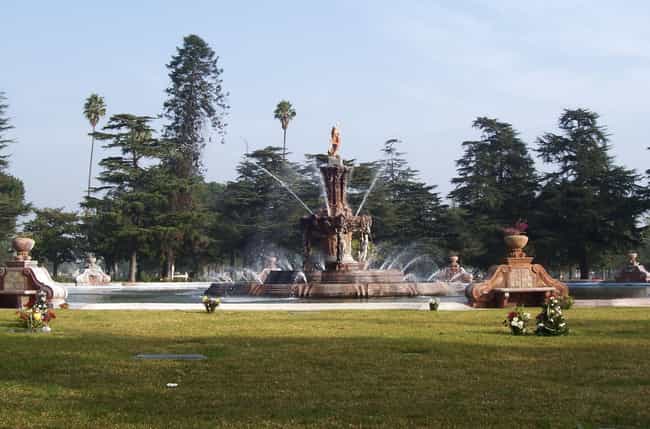 Young Burton found it difficult to make friends and spent a good deal of his free time among the deceased. He grew up near Valhalla Memorial Park Cemetery and admitted in an interview with The Independent that he often thought about the internal lives of the employees, saying, "We lived near a cemetery, so I'd like to go there and wonder about the scary guy who dug graves."
In addition to Valhalla Memorial Park, Burbank is home to a few other notable cemeteries, including Forest Lawn, the final resting place of such screen luminaries as Buster Keaton and Lucille Ball. In an interview with the Los Angeles Times, Burton recalled playing among the famous graves too.
Despite Being An Outsider, Burton Was No Stranger To Team Sports
Burton's father, William "Bill" Burton, also grew up in Burbank, and played minor league baseball for the Fresno Cardinals before a physical issue prevented him from playing. In part to appease his father, Burton also played baseball, despite his self-proclaimed gloomy nature and lack of natural athletic ability.
In a 2012 interview with The New York Times, the filmmaker recalled, "I did some sports. It was a bit frustrating. I wasn't the greatest sports person."
While Burton was clearly frustrated during that period of his life, he noted the pressure helped him identify with kids who were forced into positions they may not have chosen on their own.