Graveyard Shift
A Complete Investigation Of Tim Burton And Helena Bonham Carter's Complicated Romance

Updated March 15, 2019
58.3k views
12 items
Helena Bonham Carter and Tim Burton are two of Hollywood's biggest, most beloved stars. She is known for her acting roles in everything from Fight Club to The Wings of the Dove, for which she was nominated for an Academy Award. He is a legendary director responsible for Hollywood blockbusters like Batman and bizarre, surrealist fantasies like Corpse Bride.
Bonham Carter and Burton are also two of the most enigmatic people working in the movie business, so it makes sense that they had a 13-year relationship - and have two children together. The partnership between Helena Bonham Carter and Tim Burton brought two of the entertainment industry's quirkiest people together and gave us numerous brilliantly eccentric movies, from Alice in Wonderland to Sweeney Todd.
Though they were never married - and broke up in 2014 - film fans continue to reap the benefits of their partnership, and stories of their relationship are, as you might expect, just as entertaining and unconventional as their art.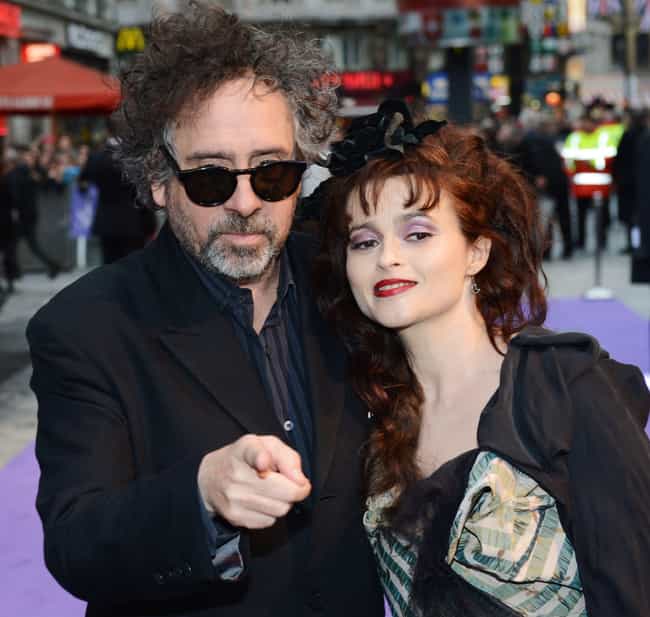 They Met On The Set Of 'Planet Of The Apes'
Bonham Carter and Burton met on the set of the 2001 film Planet of the Apes, and they soon began dating. Bonham Carter was previously married to actor and director Kenneth Branagh, but they divorced in 1999. Burton was allegedly still in a long-term relationship with Lisa Marie - who also had a minor role in the movie - at the time he met Bonham Carter.
When Burton suddenly ended the relationship to pursue the Planet of the Apes star, Marie sued her ex for palimony, claiming Burton had "promised to support her for the rest of her life." A court settled the case in 2008.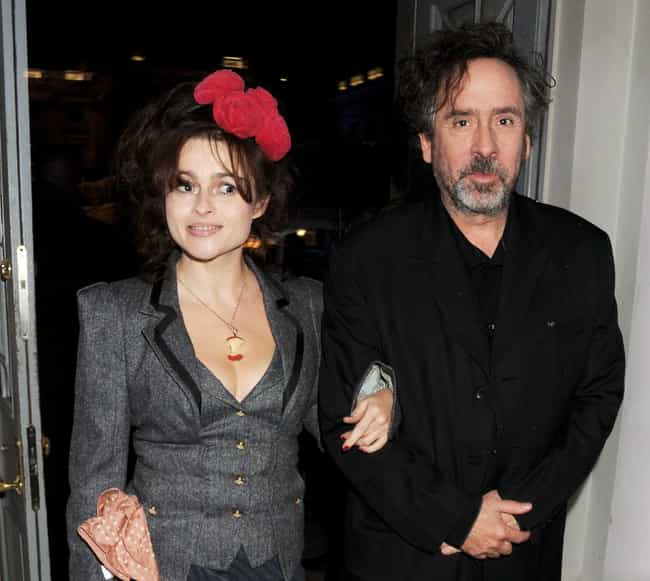 Bonham Carter and Burton were together for 13 years, but they never got married. The couple had a seemingly happy relationship and even had two children together. The pair were never public about why they chose not to marry.
Nonetheless, they collaborated on numerous films projects and raised their children together.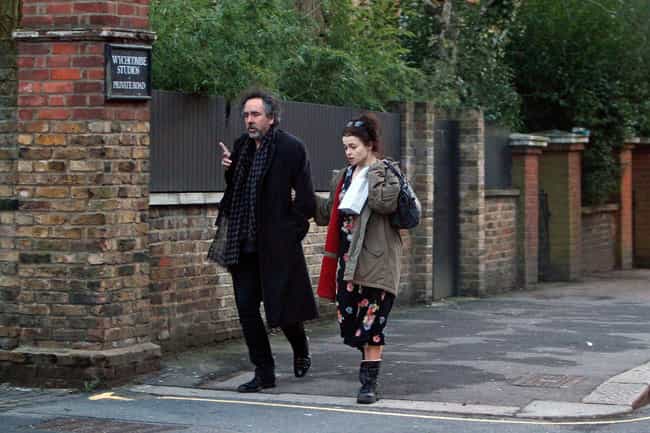 They Never Lived In The Same House
Bonham Carter and Burton chose not to cohabit during their 13-year relationship. The couple instead lived in adjoining houses in Belsize Park, London - Bonham Carter already owned a home there, and Burton bought the place next door.
The couple reportedly enjoyed their personal space, especially as Burton snores heavily, according to Bonham Carter:
We just have two houses knocked together because mine was too small. We see as much of each other as any couple, but our relationship is enhanced by knowing we have our personal space to retreat to... Tim does snore, and that's an element. We've tried lots of remedies that don't work. He has a deviated septum and doesn't want an operation.
At one point, The Telegraph even reported the pair planned to "build an elaborate walkway connecting their two homes."
Each Home Had Its Own Look And Personal Touches
One benefit of the separate housing situation was the couple could each decorate their own home the way they wanted. This plan allowed for each building to serve as a personal and intimate space where they could spend private moments in total comfort.
"My house looks like something out of Beatrix Potter," Bonham Carter claimed, "but if you go over to his house, you're in a totally different place. He's got slime balls and [expired] Oompa-Loompas lying around, and skeletons and weird alien lights."