Anime Underground
16 Timeless Anime That Will Never Get Stale

Updated October 25, 2019
21.4k votes
4.2k voters
58.4k views
16 items
List Rules Vote up the anime you can watch on repeat any day of the week.
These days, there are countless anime scattered across a myriad of streaming services. Some are huge successes, while others flounder into obscurity. But, there are a few that have stood the test of time, standing as monuments to the medium as a whole!
These classics are not only endlessly rewatchable but are also some of the best all-time anime any fan would recommend first, above all others. This list of timeless anime showcases the gems we've all watched a thousand times over, and we would gladly binge again. Whether it's because these shows feature characters whose antics never get old or storylines with deeper mysteries that deserve continuous analysis, these anime are simply fun to watch on repeat. Here are the 16 timeless anime that will never get stale!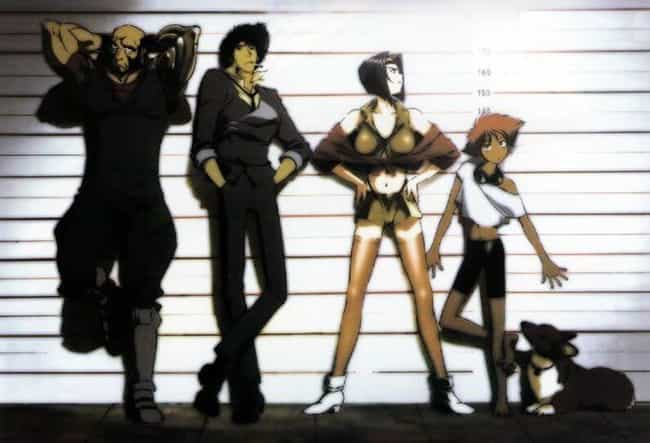 The timeless tales of the old west continue to mystify as the perspective changes to the next frontier: space. It's no wonder the adventures of the space bounty hunters on Cowboy Bebop are ones that can be watched over and over again. Featuring an eclectic crew – including a gunman with a dark past, a former space cop, an amnesiac femme fatale, a weirdo kid computer hacker, and their pet corgi – every case, from stand-alone stories to those connected to their histories, are always interesting. Spike, Jet, Faye, Ed, and Ein make for a fascinating team of mismatched astronauts as they patrol the solar system, looking for their next payday.

Agree or disagree?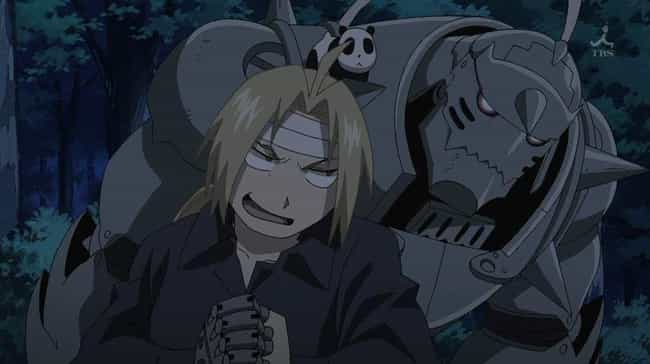 When it comes to epic fantasy series, there are few as prolific as Fullmetal Alchemist: Brotherhood. The second (and more faithful) anime adaptation of the manga follows the Elric brothers as they struggle to find the Philosopher's Stone and heal their damaged bodies.
Being in line with the manga, this series includes a lot of plotlines, characters, and battles that were missed in the first anime. With an interconnected story of ancient conspiracies and alchemy, an ensemble cast of unique and interesting characters, and a bit more humor for good measure, Brotherhood is well worth repeat viewing.

Agree or disagree?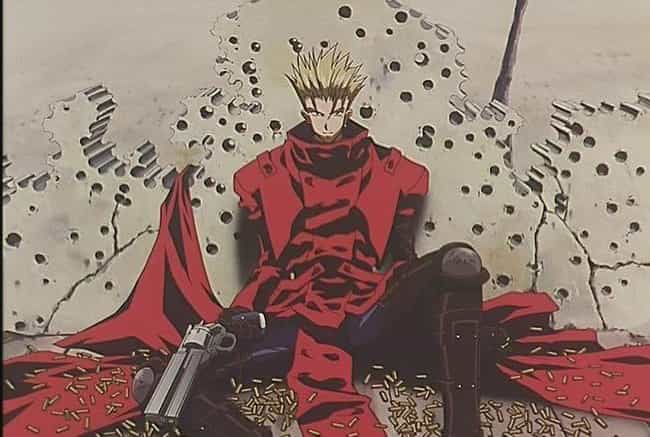 On the desert planet Gunsmoke, the value of human life is at an all-time low and criminals run rampant. In the midst of this wasteland, Vash the Stampede, the most altruistic and pacifistic man, has a bounty on his head worth sixty billion.
This sci-fi western from Yasuhiro Nightow creates a tapestry of colorful outlaws heroes as Vash travels across the barren desert with danger constantly at his heels – all while desperately trying to stay true to his values.

Agree or disagree?
Hellsing: Ultimate is an action and blood packed tale of the undead, secret societies, and Nazi Vampires. The series follows Alucard and his vampire ward, Seras Victoria, as they eliminate any ghoulish threats to England. Any episode is worth watching for its iconic fights – all leading to an epic finale arc in the last few episodes as World War III explodes with some beautifully animated battles.

Agree or disagree?