Timeline
A Timeline Of How Fyre Fest Became A Humiliating Disaster

Updated July 31, 2019
68.8k views
16 items
The way Fyre Festival played out is nothing short of a millennial-themed bait-and-switch. Fyre Fest originally advertised an extravagant, music-filled getaway on a private island in the Bahamas, complete with the hottest Instagram influencers and every exotic activity you could imagine. For a modest starting ticket price of $500, the average Joe could live a life of luxury during the event. Rapper Ja Rule added his name to promotions, giving it even more cred.
But what really happened when planes full of eager party-goers touched down was nothing short of a music festival horror show. The promised dream vacation set to a live Major Lazer soundtrack quickly dissipated into thin, tropical air. Attendees were off-loaded from yellow school buses into the chaos of frantic vloggers, FEMA tents, wet mattresses, no facilities, and limp cheese sandwiches.
Fyre Festival's grand ringleader, William "Billy" McFarland, is no stranger to controversy. The timeline of Fyre Festival underscores McFarland's shady business practices and proves the festival was little more than an elaborate scheme to mislead people and get rich quick.
January 2019: Officials Are Still Tracking Down Money - And They're Asking The Models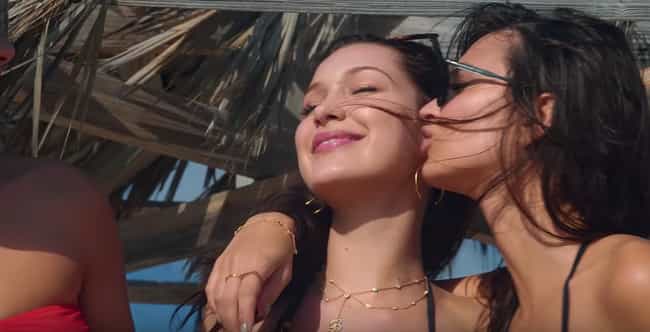 Although the models claimed they had no idea what was going on behind the scenes of the failed Fyre Festival, they still may be held financially accountable for their involvement. A judge signed off on subpoenas for two large modeling agencies that represent the likes of Emily Ratajkowski, Bella Hadid, and Hailey [Baldwin] Bieber.
On January 25, 2019, trustee Gregory Messer asked for additional subpoenas for the influencers and models who helped promote the event. Messer claims modeling agency IMG received $1.2 million from McFarland, and he is also hunting down $250,000 he believes was paid to Kylie Jenner for an Instagram post saying G.O.O.D. Music artists would be playing at the event. Jenner did not disclose on her post that she was being paid to advertise the event.
Messer is also going after Jerry Media, another online entity that advertised the Bahamas concert. The company has been under heavy fire for promoting the event, even though they had plenty of evidence beforehand that the concert would not be delivering what was promised to customers. The trustee says Jerry Media received $90,000 for their promotional efforts in March 2017. Jerry Media claims to have only received $30,000.
Other groups and artists Messer has requested subpoenas for include DNA Model Management, Soulja Boy, Waka Flocka Flame, Creative Artists Agency, and United Talent Agency. Overall, Messer is trying to get to the bottom of $5.3 million worth of payments.
October 2018: Billy McFarland Was Sentenced To Six Years In Prison
With multiple federal charges, Billy McFarland was convicted and sentenced to six years in federal prison. He was also permanently banned from holding any corporate officer or director positions. Federal Judge Naomi Reice Buchwald found McFarland wasn't willing to seek rehabilitation and continued to carry out acts with purposeful malicious intent. According to CBS News, at his sentencing, she stated, "Mr. McFarland is a fraudster and not simply a misguided young man."
Additionally, numerous influencers experienced backlash for lack of transparency in their promotion of Fyre Festival, and Ja Rule was hit with a $100 million class-action lawsuit.
June 12, 2018: Billy McFarland Was Caught Selling Fake Tickets Via An Email List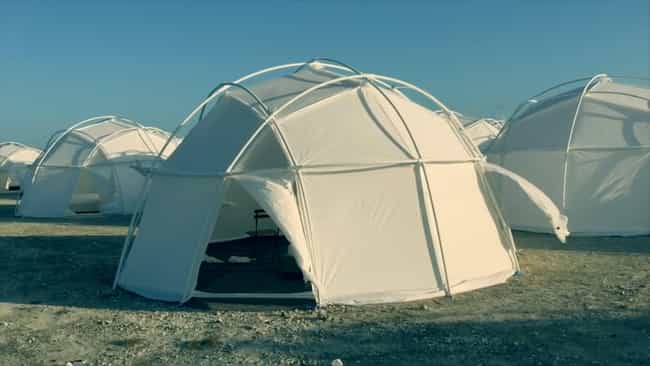 Out on $300,000 bail, Billy McFarland didn't waste time getting back to business. This time, he used the Fyre Festival email list to coax attendees into "purchasing" event tickets for major events at a discounted price. He operated under a rebranded name - NYC VIP Access - and offered tickets to the Met Gala, Burning Man passes and Taylor Swift meet-and-greets, according to Vice. These were all bogus offers and represented yet another way to take advantage of unsuspecting buyers.
On June 12, McFarland was detained again and charged with fraud, money laundering, identity theft, and witness intimidation.
June 30, 2017: Billy McFarland Was Arrested And Charged With Wire Fraud
Fyre Festival brought in tons of cash from investors, even as McFarland was lying to them to get what he wanted. Using Fyre Media as the focus, McFarland actively solicited investors to fund the Fyre app. The development team was indeed working hard on the app - and it was even bringing in some revenue. However, the product was not making as much money as McFarland led investors to believe.
McFarland told backers his application was an overnight success, pulling in millions of dollars annually. In reality, the app only made around $60,000 over two years, according to The New York Times. His revenue fabrications led the FBI to conduct an official investigation of Fyre Media, which resulted in McFarland being taken into custody for wire fraud.