Unspeakable Times
Here Are Highlights Of When 'America's Most Wanted' Actually Worked

Updated April 12, 2018
22.4k views
15 items
If you've watched America's Most Wanted, you may remember host John Walsh proclaiming, "Let's get these dirtbags." The hit television show featured stories about criminals on the loose and cases that had gone cold, offering viewers the opportunity to call in with their hot tips in an attempt to corral some of whom the FBI deemed the most notorious murderers and law breakers. The show ran for 25 seasons on the Fox network — from 1988 to 2012 — with a one-season reboot on the Lifetime network in 2012. The host, John Walsh, is a human rights activist who became a criminal investigator after his son was kidnapped and murdered in 1981. The alleged murderer, Ottis Toole, confessed in 1983 before he himself died in 1996, but was not declared guilty until 2008.
But did America's Most Wanted actually catch anyone? While many criminals featured on the show were, of course, never caught, the success rate of criminals captured after being featured on America's Most Wanted is indeed staggering. When the show ended in 2013, AMW reported that it had been responsible for capturing more than 1,200 criminals, proving that crowdsourced criminal hunting worked.
David James Roberts Was 'AMW's First Capture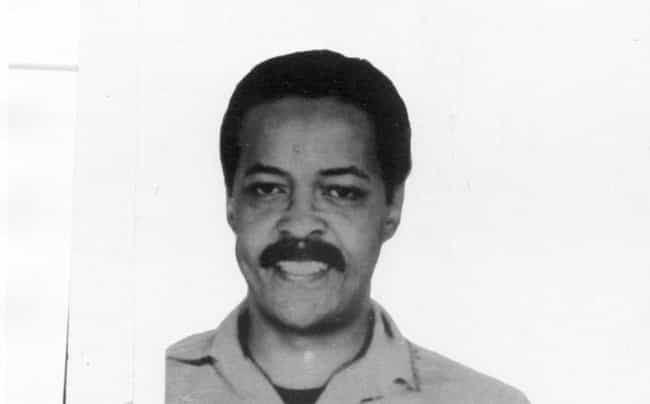 David James Roberts was not only the first person to appear on the debut episode of America's Most Wanted, but he was also the first person captured thanks to his public appearance. Roberts had been in and out of trouble with the law throughout his life, but his crimes got progressively worse. In the late '60s, Roberts did time in prison for multiple sexual assaults and a robbery near Gary, Indiana. While out on parole on January 20, 1974, 30-year-old Roberts murdered a family in White River, Indiana, then burned down the house in an attempt to get rid of any evidence. Although Roberts was arrested and charged with a triple murder, the judge in the case set a $10,000 bail. It wasn't long before Roberts was released, and back to committing crimes.
In November 1974, Roberts kidnapped a 19-year-old woman and her six-month-old son in Indianapolis, Indiana. After raping the young mother, Roberts locked her in the trunk of her car and then abandoned her infant son in a wooded area, where the boy was found dead the next morning. Roberts was arrested shortly after the crime and given six life sentences in prison. While serving his lengthy prison sentence, Roberts was periodically taken to Wishard Memorial Hospital in Indianapolis for chronic lung problems. During one of those drives from the hospital in 1986, Roberts succeeded at a daring escape. The inmate somehow managed to obtain a pistol, which he used to demand the correctional officers remove his shackles. He then took over the prison van, driving to Illinois where he eventually pulled over to make a phone call. While Roberts was on the phone, the two guards managed to escape, but Roberts was long gone before the guards were able to get assistance. By April 1987, Roberts was on the FBI's 10 Most Wanted list.
On February 7, 1988, America's Most Wanted debuted its first episode, featuring none other than David James Roberts. Within minutes of the show airing, they began receiving a profusion of calls from people who knew Roberts, only he was now going by a different name: Bob Lord. Lord was living in Staten Island and he was working as a director of a local homeless shelter. On February 11, 1988, just four days after the show aired, Roberts was arrested and sent back to prison in Indiana with an additional 20 years added to his sentence for escape.
John List Killed His Entire Family And Escaped Justice For 18 Years Until His Story Aired On 'AMW'
On November 9, 1971, John List murdered his entire family. List first shot and killed his wife Helen in their Westfield, NJ home. List's 84-year-old mother, Alma, was also in the home — after killing his wife, List shot and killed his mother as well. When his 16-year-old daughter Patricia and 13-year-old son Frederick came home from school, List shot each of them in the back of the head, killing them both. He then took a break to make himself some food and drove to the bank to withdraw funds from both his mother's account and his own. Finally, List went to his 15-year-old son's soccer game, John Jr. After the game, he drove his son home and then shot him to death.
It was four weeks before police did a wellness check on the family after neighbors reported not seeing the family and school teachers began to worry about the children. The cops were shocked to discover all the family members dead, and a note left behind from List written to his church pastor in which he admitted to killing his family in an attempt to save their souls from the "evil world." Investigators were able to track down List's car at the Kennedy International Airport, but from there, it was as if he vanished into thin air.
18 years after List went missing, prosecutors contacted America's Most Wanted, hoping the show would be able to assist with capturing List. The show worked with a forensic sculptor as well as a criminal psychologist to create an age-progressed clay bust in hopes of helping viewers identify the man.
On May 21, 1989, America's Most Wanted aired an episode focused on catching the mass murderer, and right after the program, a woman in Richmond, VA called the show when she noticed List resembled her neighbor, Robert Clark, a religious man and accountant, which was List's former profession. On June 1, 1989, police showed up at "Robert Clark's" home and learned he had married a woman who he had met at a church gathering. He was arrested and fingerprinted, which proved he was not Robert Clark, but, in fact, John List. List was subsequently charged with murdering his family and given five life sentences in prison. On March 21, 2008, at the age of 82, he died of complications from pneumonia while in prison custody.
The Texas Seven Escaped From Prison Custody And Were Captured Thanks To 'AMW' Viewers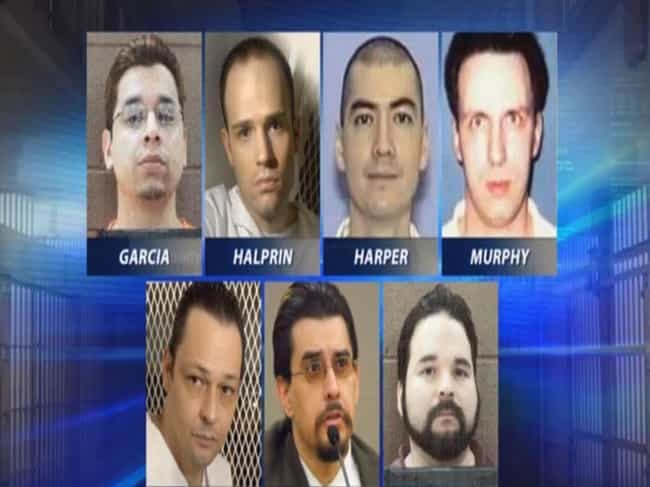 On December 13, 2000, a group of inmates escaped from the John B. Connally unit outside of Kenedy, TX. The group, nicknamed the Texas Seven by the media, consisted of seven men, all of whom were serving lengthy prison sentences. George Rivas, the alleged ringleader of the group was serving a life sentence for several counts of aggravated kidnapping and robbery. Michael Anthony Rodriguez was serving a life sentence for putting a contract kill on his wife. Larry James Harper was serving a 150-year sentence for aggravated sexual assault on three women. Joseph Garcia was serving as a 50-year sentence for murder with a deadly weapon. Patrick Henry Murphy, Jr. was also serving a 50-year sentence, his term for aggravated sexual assault. Donald Keith Newbury was serving a 99-year sentence for aggravated robbery and Randy Halprin was serving a 30-year term for the injury to a child.
The men managed their escape by overpowering employees and correctional officers by knocking them unconscious, then stole the clothing the civilian employees were wearing, guns, credit cards, and driver's licenses. After escaping in a stolen prison vehicle, the men subsequently drove all over Texas, robbing places when they needed money and staying at motels under different names. On Christmas Eve 2000, 12 days after the Texas Seven's escape, the men went into a sporting goods store where they stole guns and ammunition. The police were called, and officer Aubrey Hawkins arrived at the scene where he was shot to death by the Texas Seven and then run over.
After killing an officer of the law, police were more determined than ever to capture the prison escapees and offered a $500,000 reward for their capture. America's Most Wanted then aired an episode about the Texas Seven on January 20, 2001. Tipsters began calling the show saying that the men were staying in Woodland Park, Colorado, at the Coachlight Motel and RV Park. The FBI closed in at the motel and apprehended Garcia, Rodriguez, and Rivas. Shortly after, Harper and Halprin were located in an RV. While Halprin was taken into custody without incident, Harper was not interested in going back to prison, and he shot and killed himself. Days later on January 23, Newbury and Murphy were found hiding in a Holiday Inn in Colorado Springs, CO and they too were arrested. The six surviving members of the Texas Seven were all given the death sentence for the murder of Hawkins. Rivas, Rodriguez, and Newbury have since been executed. The remaining three members of the Texas Seven reside on death row awaiting execution.
Darryl Crenshaw Was Featured On 'AMW' After Killing His Girlfriend... And A Man In Jail Recognized Him
Darryl Crenshaw, 25 had been dating Ashley Peoples, 22, for approximately two months when Peoples decided to end the relationship. After the breakup, Peoples was at a hair salon in Hartford, Connecticut, on August 7, 2008, when Crenshaw showed up and asked her to get into his car so he could talk to her. Witnesses reported seeing Peoples getting punched in the face twice by Crenshaw before he drove off with Peoples still in his vehicle. When she didn't show up for her job at CarMax the following day, her boss called Crenshaw asking if Peoples was coming into work and he told her boss that she was sleeping. After not answering her phone for days, Peoples' family began to worry and called the police to report her as a missing person. Since Peoples' last known whereabouts were with Crenshaw, police were able to obtain a search warrant of his apartment, where on August 10, 2008, they discovered her body. She had been beaten and strangled to death, but Crenshaw was nowhere to be found.
In January 2009, America's Most Wanted aired an episode about Peoples's death with the hopes of citizens recognizing Crenshaw so Peoples's family could finally get justice. Strangely enough, an inmate in a county jail in Florida was watching the episode of America's Most Wanted in jail, and he recognized Crenshaw as an inmate with whom he'd been incarcerated in a Mexico City jail. However, the man knew the inmate as Josh Bruff, not Crenshaw. The inmate contacted the show and told them where he could find the man he knew as Bruff. As it turned out, Crenshaw had fled to Mexico after the murder, and he had been arrested later for an immigration violation charge after claiming to be from Jamaica.
Crenshaw was extradited back to the United States and given a 78-year sentence for the murder of Peoples. Since incarceration, Crenshaw has made it into news headlines on various occasions — once when he was charged with having explicit material featuring children in prison. Crenshaw also made the news when it was discovered he had a dating profile on a website dedicated to helping inmates looking for love.