Entertainment
12 Cringeworthy Times Celebrities Didn't Recognize Other Celebrities

Updated December 18, 2018
71.3k votes
18.7k voters
1.9M views
12 items
List Rules Vote up the most embarrassing encounters.
Not all celebrities are created equally recognizable. Some actors are so closely associated to a role they played that they're essentially invisible out of costume. Or maybe they're pop stars who love over-the-top outfits and makeup, and jeans and a T-shirt make them into someone else. They could even be mistaken for another celebrity entirely. Or maybe they're just not as famous as they thought they were, especially to their fellow clueless famous people.
There are tons of stories about stars unrecognized by fellow stars, and each encounter is incredibly awkward. True obliviousness can lead to cold or rude encounters; pretending not to recognize another famous person is also an epic way of throwing shade. All the times celebrities didn't recognize other celebrities prove that fame is always fickle, sometimes cringeworthy, and often really funny.
Jerry Seinfeld had an awkward encounter with pop star Kesha in June 2017. Seinfeld was in the middle of a red-carpet interview when Kesha stopped by, exclaiming, "I love you so much!" She then asked for a hug, but the comedian shut her down - repeatedly. Kesha walked away, but Seinfeld made the encounter even more awkward by telling the interviewer, "I don't know who that was."
He spoke about the weirdness later that summer:
I was right in the middle of an interview, it was a little off. When you get to be my age and you've done a couple things, you have your own reality. In my reality... I don't hug a total stranger. I have to meet someone, say hello. I gotta start somewhere... hug isn't first moment of a human, two humans. I never did that.
Cringeworthy?
The jury's still out on whether this is a genuine moment of celebrity forgetfulness or a master class in shade. Perhaps it's a combination of the two. Nevertheless, Mariah Carey gave an interview to a German television channel in the early 2000s. When she was asked about fellow songstress Jennifer Lopez, she simply shook her head, smiled, and said, "I don't know her." Thus, a meme was born.
To be fair, Carey maintained in 2016 that she still didn't know Lopez.
Cringeworthy?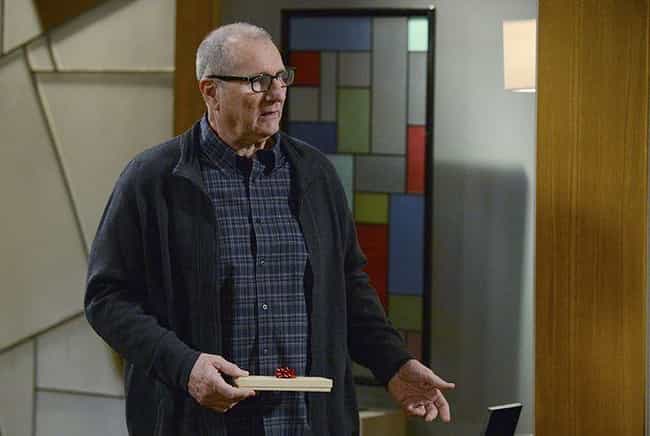 Britney Spears is, arguably, one of the most recognizable celebrities on the planet, but it turns out even she gets a little starstruck in the presence of her heroes. And who's the lucky recipient of Spears's adoration? None other than Modern Family's Ed O'Neill.
Spears approached O'Neill in an airport in June 2016, and told him, "Oh, Mr. O'Neill, I love Modern Family, and you're my favorite on the show." O'Neill was probably very flattered, but here's the kicker - he had no idea who this fangirl was. But he took a photo with her, which she tweeted. O'Neill was later told by his manager that he had been hanging with Britney, b*tch.

Cringeworthy?
Meryl Streep Thought Abigail Breslin Was Crashing A Photo Shoot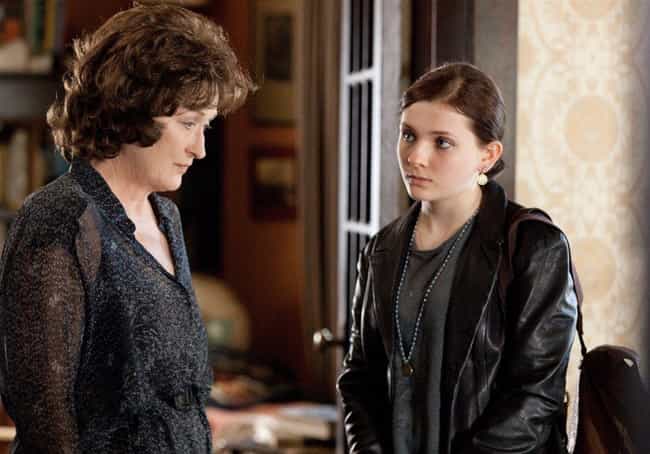 Abigail Breslin got her big break when she starred in Little Miss Sunshine, which came out when she was only 9 years old. She became the fifth-youngest actress to be nominated for an Academy Award. Following her work in the indie hit, she continued to add to her acting resume.
Despite her massive success, she baffled her August: Osage County co-stars - including Meryl Streep - when she showed up for official pictures sporting her new hairdo. Apparently they thought she was just a random person crashing a major motion picture photo shoot.

Cringeworthy?