Anime Underground
13 Shocking Anime Massacres That Claimed A Ton of Lives

4.6k votes
1.2k voters
36.5k views
13 items
List Rules Vote up the atrocities that are too terrifying to even imagine happening in real life.
It's possible for the entire human race to be eliminated with a single blow. The scenario is scary to imagine, yet it's a common plot point that pops up time and again in anime. In particular, shonen anime frequently showcase their most epic villains' sick strength by having them kill millions of people with the wave of a finger.
Although the medium is known for featuring bright colors and cute characters, anime genocide is shockingly ubiquitous. To make matters worst, many of these atrocities occur as the result of a single attack, wherein countless lives are lost in the blink of an eye. After watching the world unceremoniously fall apart in The End of Evangelion, you'll probably want to go home and hug your loved ones.
back to page 1
Zenō Destroys Universes When He's Upset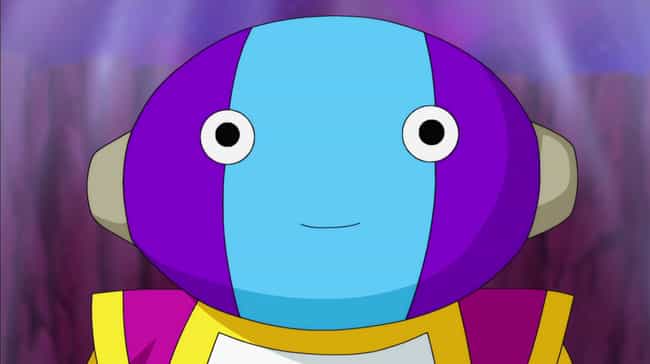 Zenō may appear to be an adorable mascot, but he's actually the deadliest character to ever grace Dragon Ball Super. This king of the universe has the power to wipe out entire galaxies with nothing more than a thought.
To make matters worse, this Omni-King has a childish temper that matches his youthful appearance, which leads to him eliminating universes out of rage. The Dragon Ball canon once had 18 active universes, but Zeno erased six of them in a temper tantrum.

Is this horrifying?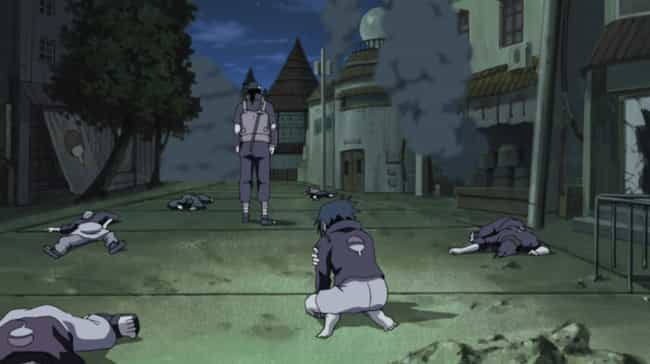 No shonen series is complete without a cold, elitist character with a tragic backstory, and Naruto certainly delivers. At first glance, Sasuke Uchiha is a pretty boy, straight-A student that's too cool for school. However, as the series progresses, viewers learn about his horrid past.
As a child, Sasuke watched his older brother, Itachi Uchiha, slaughter the rest of the Uchiha Clan. In a single night, Itachi wiped out every Uchiha ninja, sans his brother, who's left with a boatload of emotional trauma.

Is this horrifying?
see more on Itachi Uchiha
Red Man Wipes Out An Entire Classroom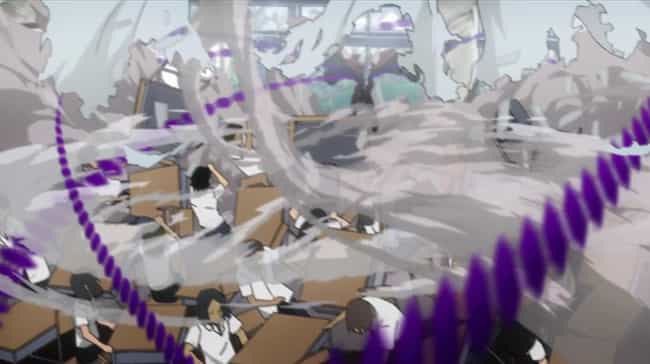 Deadman Wonderland never holds back on the carnage. In the opening episode, a mysterious figure known as The Red Man slaughters an entire classroom of high school students in seconds. The only person to survive the assault is a student named Ganta Igarashi, who might have been better off dead, as he's framed for the massacre and sent to a prison that functions as a slaughter house/amusement park.

Is this horrifying?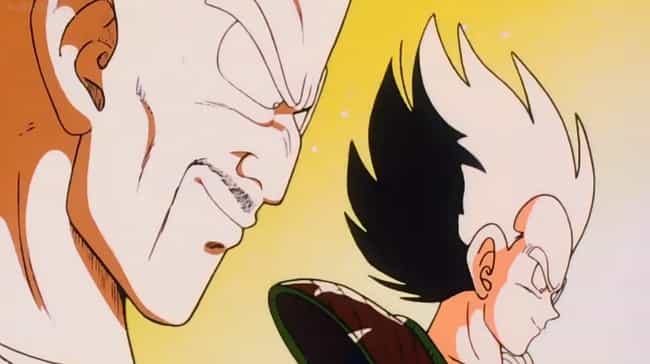 Anyone who discovered the Dragon Ball series with 2009's DBZ Kai missed out on this classic filler episode, but fans of the original 1998 anime will remember the time Vegeta blew up an entire planet for no good reason. On their way towards Earth, Vegeta and his partner in crime Nappa stop by the alien bug planet Arlia, and overthrow an evil bug tyrant just for fun. The insect inhabitants of Arlia are thrilled that their wicked leader is gone, so obviously their peace has to be unsettled.
Based on Vegeta's actions, it's safe to say he's not a fan of the typical "happily ever after" Disney endings.

Is this horrifying?
see more on Vegeta