Entertainment
12 Times Gotham Went Totally Crazy

299 votes
60 voters
2k views
12 items
List Rules Vote up the most exciting 'whoa, what is happening?!' moments on Gotham
Gotham, the TV series that began in earnest as a police procedural surrounding the murders of Bruce Wayne's parents, got off to a slow start in 2015. Either because the writers were paying attention to reviews or because they'd always planned an early slow burn, the series began to take left turns and shock viewers.
If you haven't seen the Gotham TV show yet, you should know that there are spoilers aplenty on this list of crazy scenes on Gotham. If you've seen the show (or if you don't care and you just want to watch the world burn) then check out this list of times Gotham lost its mind.
For those of you who don't know, Gotham is nuts. Even though it started out kind of boring, the series embraced its nuttier storylines, leading to some of the best Gotham moments. The Barbara serial killer story, for example. Beyond Barbara's dalliances with a kitchen knife, there are plenty more moments that make audiences ask "Whoa, wait, what's even happening?!" Characters maim their own faces, get dropped from the balloons, and suddenly throw each other out windows. The craziness of Gotham knows no bounds.
Were there moments on
Gotham
that you thought were more outrageous than the scenes on this list? If so, tell us in the comments.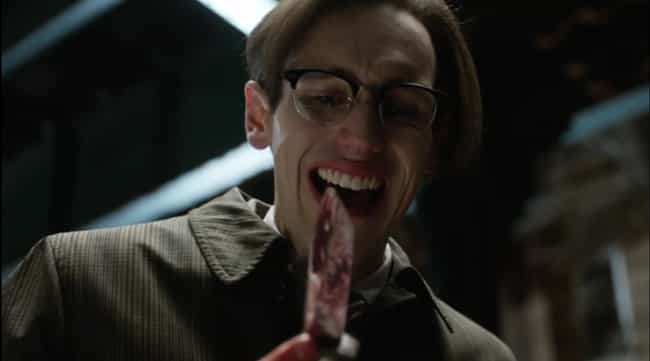 Edward Nygma Stabs a Guy to Death
From the beginning of the series, viewers were waiting on the not so mild mannered Edward Nygma to take his first steps toward becoming The Riddler, but no one knew he would dive into being a villain so quickly. Or that he would be so stabby. After spending a bulk of the season pining after a fellow GCPD staffer, Nygma finally gives being a baddie the ol' college try when he stabs her boyfriend to death and then dissolves his body in a vat of lye. We always knew you had it in you Eddie.

Agree or disagree?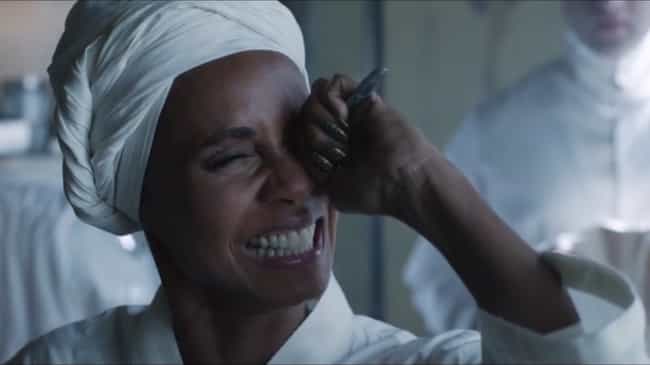 Fish Mooney Gouges Out Her Own Eye
After realizing that she's going to have her organs harvested so wealthy socialites can have fresh body parts (long story), Fish gouges out her own eyeball
with a spoon
. If anyone says they saw that one coming, they're a liar.

Agree or disagree?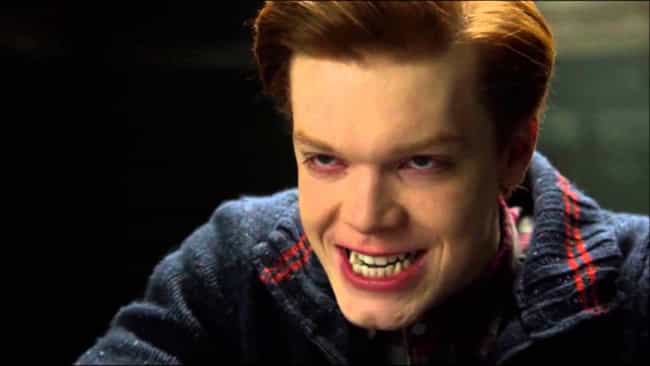 Jerome Confesses to Killing His Mother
This moment was a big YIKES on the crazy scale. After Gordon spends countless hours investigating the death of a carnival worker at the behest of her son, Jerome (who bares a strange resemblance to a certain card of the poker deck), it's revealed that Jerome actually choked his mother to death. Why? Because she was sleeping around.

Agree or disagree?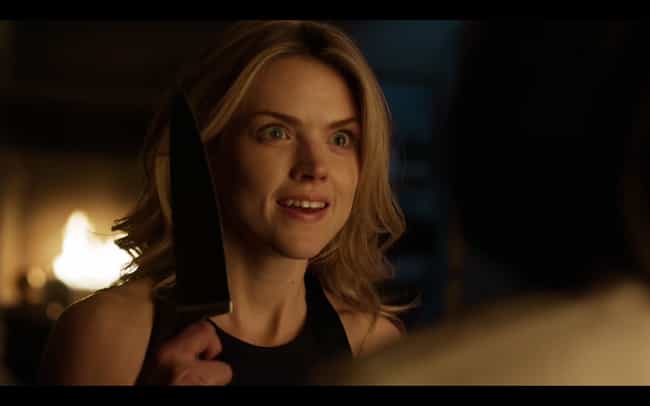 Barbara Becomes a Serial Killer
In the final episodes of
Gotham
's first season, Barbara Kean goes from being a damsel in distress to a full blown crazy pants psycho in about ten seconds. In classic psycho tradition, she kills her parents before chasing her ex boyfriend's new girlfriend around her apartment with a butcher knife. You go girl!

Agree or disagree?