Music
The Biggest Hits -And Flops- Of Musicians Who Tried To Go Country

70 votes
25 voters
9 items
List Rules Vote up the biggest failed country crossovers.
Building up an audience for your music is hard. Convincing that audience to stick with you through a drastic style shift is even harder. Artists who want to try something new often find themselves starting over again.
This is especially true about the rash of rock and pop stars who have recently attempted a country crossover. Of course, there's Kid Rock and Taylor Swift. The most notable success story in country crossover history is Hootie & the Blowfish frontman Darius Rucker, who's previous band towed the line between pop and country by the end of their run anyway.
Sometimes, though, crossovers just don't pan out as intended. Whether it's an artist who just has no business making country music, or someone who made a decent record that fans simply didn't buy, there are a multitude of reasons why these risky moves don't work. Here are just some of the most questionable attempts at pop and rock gone country.
When 80s pop star Tiffany re-emerged in 2011 with a country album, the world hardly took notice. The singer insisted she was being true to herself by diving into country, and called it a natural step in part because of her Nashville residency.
"I know no different than to be myself at this point," she explained to Taste Of Country in an interview. "I think you have to go through life and grow up a little bit to be in that situation. So when I write songs, it's a lot about that. When I say 'just love,' it's truly 'just love me.' I know I'm not perfect. There's something so humble and simple about saying that and being open to that."
Agree or disagree?
see more on Tiffany
Pop legend Cyndi Lauper took a turn into country music with 2016's Detour - which, to her credit, was a collection of country music classics re-imagined. The album was fairly successful with Lauper fans, though mainstream country didn't seem particularly welcoming.
"How are you going to know what you could do if you never try something new?" Lauper told Billboard of her decision to experiment with country. "You might fall on your butt, but if you don't try, you don't know, and you won't grow."
Agree or disagree?
see more on Cyndi Lauper
Ron Keel is best known as the vocalist for 80s Los Angeles metal band Keel, but he ventured into country and southern rock with his band IronHorse. Unfortunately, songs like "Redneck Rock N' Roll," "Let's Ride," and "Dancing With The Devil," didn't take off in Nashville.
That hasn't stopped Keel. He continues to release country albums including 2018's Metal Cowboy.
Agree or disagree?
see more on Ronnie Lee Keel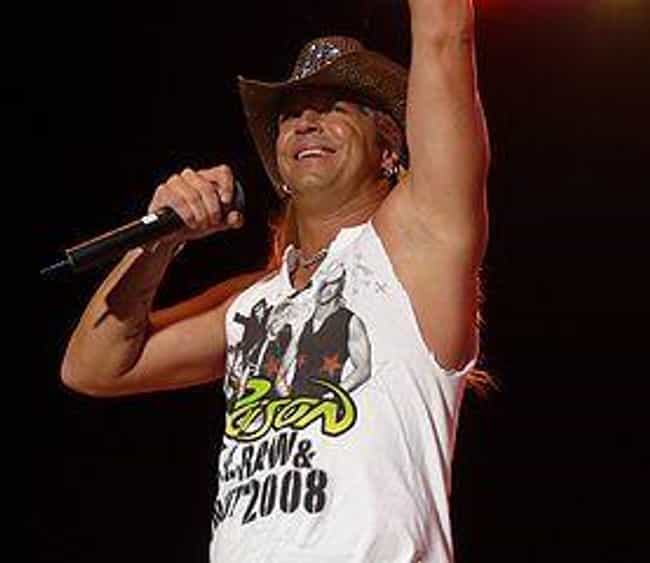 Bret Michaels, reality TV star and singer for the massively popular 80s band Poison, attempted a country career and the results were questionable. Lyrics like "Hot chicks, cold beer, let's keep the party rollin' up in here," on his debut bro-country single "Girls On Bars" were cringe-inducing and void of the tongue-in-cheek humor of, say, "Talk Dirty To Me."
"I'm going up against a big wall," he said of his venture into country music. "But this has been my life story. I realize there's a lot of big labels. There's a lot of talent and great songs out there right now. I realize what I'm going up against. Here is my theory: if it's a great song, people will relate to it. You work hard, and then hope it really catches fire."

Agree or disagree?
see more on Bret Michaels