Graveyard Shift Real Instances Of Religious Statues Gushing Blood

Of all the mysterious stories connected to church artifacts, perhaps none are as unsettling as the times religious statues started bleeding. Stories tell of stone images shedding salty tears and rose-scented sweat, but there are also many jarring accounts of holy icons that apparently wept blood and oozed crimson fluid. Tales of these occurrences have been told for decades, and seem to originate from just about every corner of the planet.
Are bleeding statues real? After all, they wouldn't be the most absurd things Catholics believe in. In a world where religious figures' bodies allegedly don't decay, is a bleeding statue so outlandish? Many cases have been proven to be hoaxes, but some outstanding incidents have baffled scientists, investigators, and the Church alike. These statues have bolstered the faith of the pious, enraged the logic of the skeptics, and ensnared everyone's curiosity. Whether these creepy tales of bleeding statues are truly supernatural or simply clever cons, they're definitely unsettling.
The Akita Mary With Mysterious Stigmata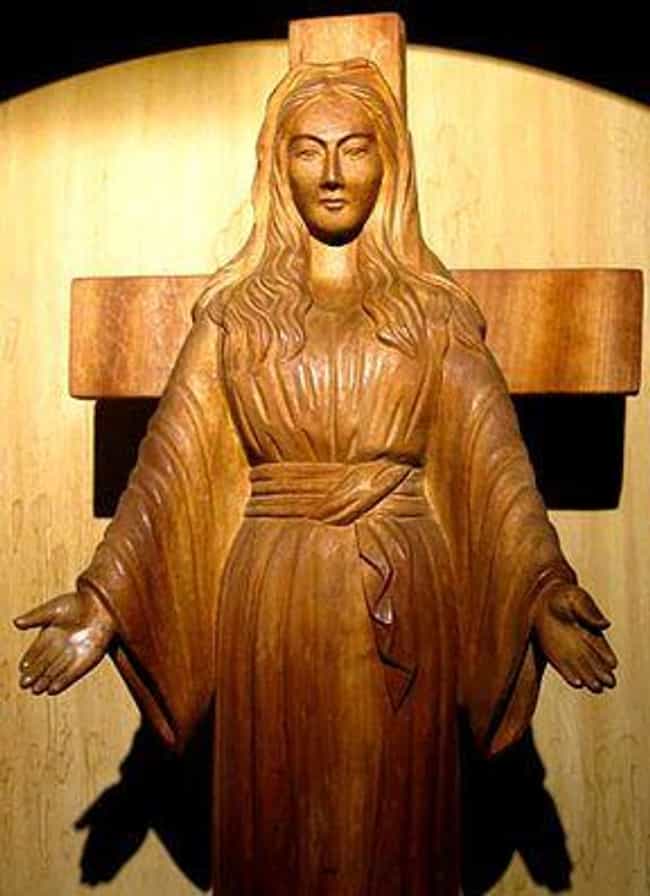 During the summer months of 1973, a convent chapel in Akita, Japan began experiencing bizarre phenomena. Sister Agnes began having holy visions of angels and showing signs of stigmata in the shape of a cross on her palm. She was drawn to the statue of the Virgin Mary, who she claims came alive and spoke to her.
The next day, nuns watched in awe as blood poured from the statue's palm. The wound matched Sister Agnes's stigmata exactly, and had the appearance of human flesh. Sister Agnes's stigmata lasted one month, while the statue bled for two. Over the next few years, the Akita Mary also produced rose-scented sweat and wept tears a total of 101 times, all in front of countless believers and even a television audience.
The bodily fluids were tested and found to be human; the blood was Type B and the sweat and tears type AB. After eight years of intensive investigations by scientists and diocesan authorities, the fluids were determined o be supernatural in origin.
The Cochabamba Christ Who Sheds Blood Every Good Friday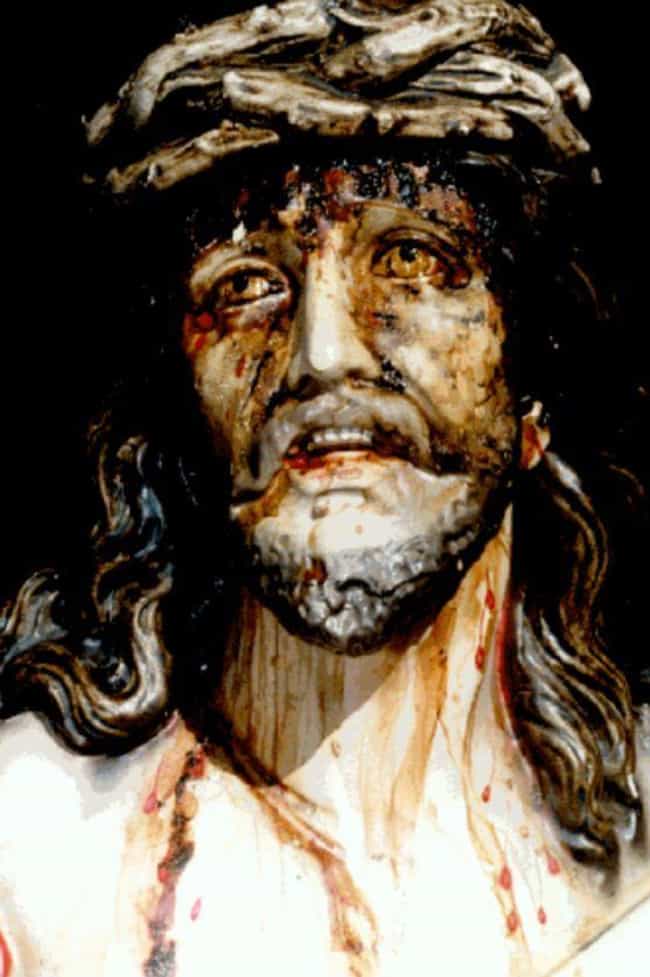 During Holy Week in 1995, worshippers at a church in Cochabamba, Bolivia noticed something odd: the statue of Christ seemed to be shedding tears made of blood.
The statue has reportedly been thoroughly examined, and shows no signs of tampering. Sources also say the fluids were tested and found to be human. The Cochabamba Christ has wept human blood every Good Friday since.
The Bolivian Virgin Mary With Blood On Her Hands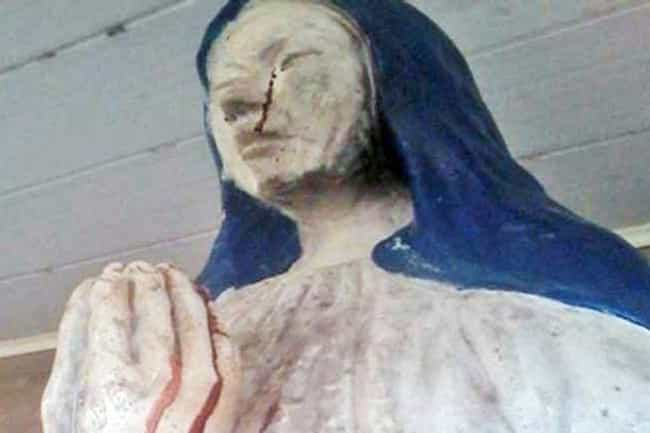 Worshippers from a remote chapel located in the Manipuri-Health Amazonian Wildlife National Reserve in Bolivia claim to have witnessed a modern miracle. In August of 2016, several parishioners noticed a trail of red tears falling from the eyes of their Virgin Mary statue. Soon after, the Virgin Mary's hands began to bleed as well.
Believers flocked to the scene, and a sample of the supposed blood was sent off to medical examiners for confirmation. Parishioners hoped to convince the Vatican to endorse the event as a true miracle. The Church's response is unknown.
The Italian Saint Who Cries Floods Of Blood
In March of 2002, a man on an evening walk through the Italian city of Messina noticed a bronze statue of Saint Padre Pio appeared to be crying blood. He alerted a local priest, but all efforts to clean off the fluids failed.
Padre Pio has amassed an enormous following in Italy. He was one of the first priests in centuries to bear the marks of stigmata, which are the wounds Christ endured during the crucifixion.