True Stories
18 Times Stephen Colbert Was the Best

279 votes
152 voters
7.7k views
18 items
Everyone has a friend who's constantly going on about how Stephen Colbert is the best, but who is Stephen Colbert really? What makes him such an American treasure? It's safe to say there are at least three versions of him and myriad Stephen Colbert good deeds. There's the original character he created on The Daily Show, the more streamlined walking around talking and pranking version of that character, and the man that Jon Stewart calls "so interesting, smart, and decent," have made it possible for the real Colbert to contribute to the world in meaningful ways. Stephen Colbert philanthropy is almost as legendary as the Stephen Colbert comedy legacy.
After his right-wing character broke the fourth wall and began interacting with high government and powerful liberal journalists, it's almost strange to see Colbert do the real life things that he has done. His charitable acts include funding every teacher's grant request in South Carolina, marching in Charleston in the wake of a church shooting that took nine lives, and being completely open and non-preachy about his faith. He also punked Microsoft into donating a ton of money to help clean up the BP oil spill. With his taking over Late Show from David Letterman in 2015, his "being the best" stage will only get bigger.
Which of these Stephen Colbert acts of charity and awesome true stories are the best of the best? Supporting education, human rights, or cleaning up the ocean? Or was it his incredible local access interview with Eminem? After all, the Stephen Colbert bio of the ages will be rife with warmth, laughter, and Stephen Colbert being generally the best.
Vote up your favorite Stephen Colbert moments below and go pursue truthiness in your daily life.
That Time He Funded Every Single Open Grant Request Made by South Carolina Teachers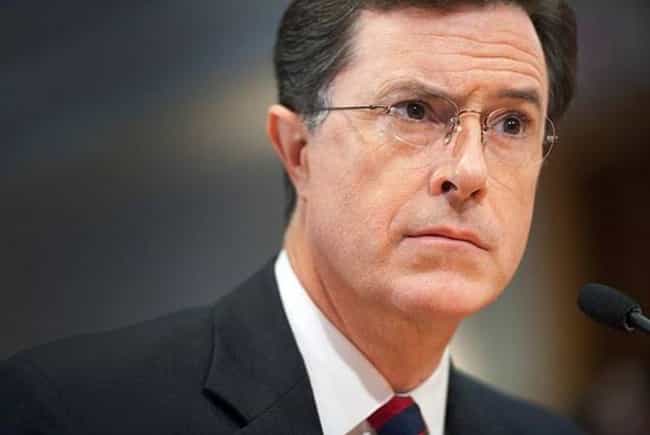 In May 2015, Colbert announced that he would fund every existing grand request made by South Carolina public school teachers on DonorsChoose.org. He partnered with Share Fair Nation and ScanSource to fund the nearly 1,000 project at over 375 schools. The funds totaled $800,000.

Source: Daily Kos


Agree or disagree?
That Time He Honored the Shooting Victims in Charleston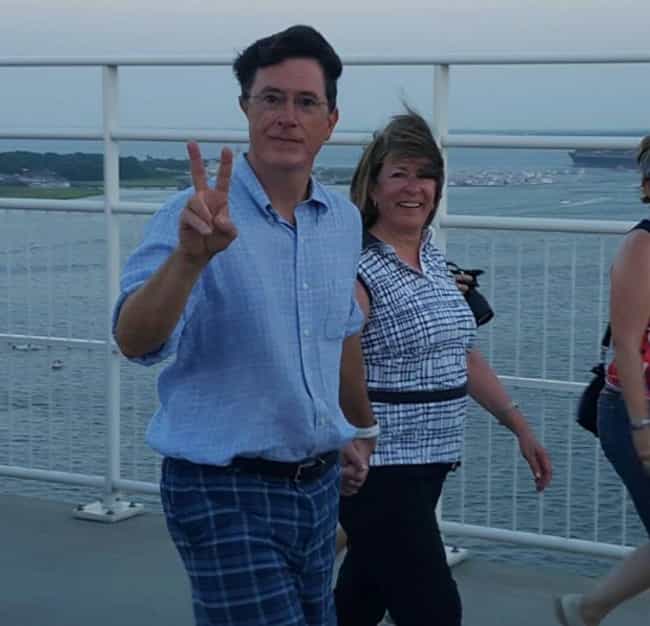 In 2015, three days after the shooting of nine parishioners in Charleston, SC, Colbert returned to his hometown to lay flowers at the steps of Emanuel AME. He also joined the peace march across the Arthur Ravenel Jr. Bridge. Colbert said that the march was the most moving, life-affirming gathering he had ever witnessed.

Asked how

The Colbert Report

would have handled the shooting, Colbert said, "We would have done it, if we had to. It's such an old form of a particular evil. Such a pure form, that it feels very old. It was like a dragon showed up. Like, yeah, there used to be dragons. I didn't know there still were dragons... and I don't necessarily crave facing that dragon with my little sword. Tragedy is sacred," he said. "People's suffering is sacred."

Source: GQ


Agree or disagree?
That Time He Taught Americans About Super PACs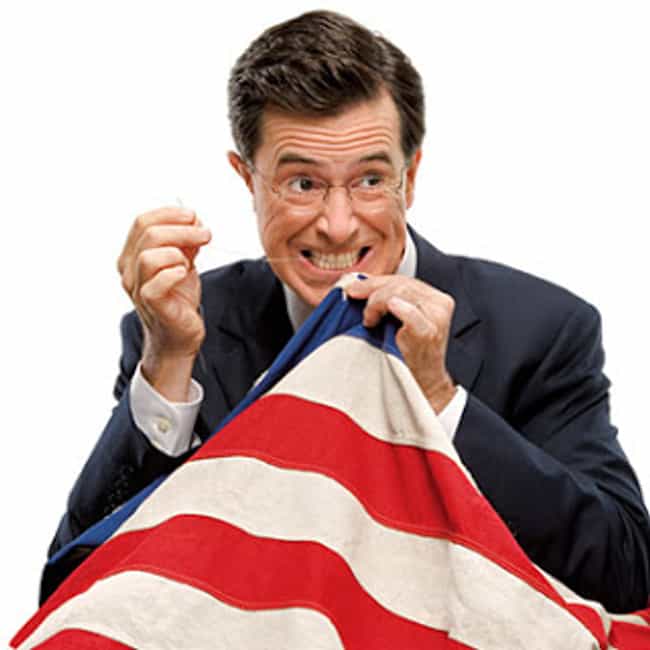 Colbert and Trevor Potter (former commissioner and chairman of the U.S. Federal Election Commission and Senator John McCain's general counsel during his 2000 and 2008 presidential runs), or "T-Potts" as Colbert calls him, created "Americans for a Better Tomorrow, Tomorrow," as well as the 501(c)(4) "Colbert Super PAC Shhh."
The aftermath was a wealth of knowledge about how super PACs and 501(c)(4)s work. A poll of 1,200 people, which consisted of regular The Colbert Report viewers as well as Fox, MSNBC, and CNN viewers, revealed that the Colbert viewers knew a lot more about super PACS than the viewers of the other networks. Colbert's PAC antics (which won a 2012 Peabody Award and 2013 Emmy for The Colbert Report) was a living demonstration of how election campaign funding functions.
"The fact that it is so shocking and so broken down in detail, it just captivated everyone's attention and it really just had this great effect on everyone understanding what was going on," said Annenberg senior researcher, Bruce Hardy.
Source:
US News

Agree or disagree?
That Time He Roasted Bush at the Correspondents' Dinner
Colbert has been so convincing as a right-wing, empty-headed flag waver that he's been invited to GOP events, such as speaking at the 2006 White House Correspondents' Dinner. The booker really thought he was one of their own, at least u
ntil Colbert began to roast a sitting president with aplomb. The Bush Administration needed both hands to remove that egg from its face.

Agree or disagree?