Total Nerd
14 Times Superheroes Were Way, Way Worse For Society Than Supervillains

Updated October 12, 2018
28.7k views
14 items
Superheroes are around to fight for truth, justice, and to generally right the wrongs of the world. While they usually stand up for virtue, there are many superheroes who did awful things despite their good intentions, resulting in some disturbing things in Marvel's Ultimate Universe, DC's Multiverse, and Marvel's 616. In fact, there were multiple times when the superheroes killed their friends, making them much worse than supervillains.
Sure, Iron Man wanted some order in the world by endorsing superhuman registration, but did he and Reed Richards have to create an interdimensional prison? And sure, maybe some villains can never be reformed, but does that give the Justice League the right to mindwipe them? Even Batman, with his "no killing" policy, is responsible for a few deaths. Read on for a list of superheroes who turned into villains or did unspeakable things in the name of "greater good."
Green Lantern Becomes A God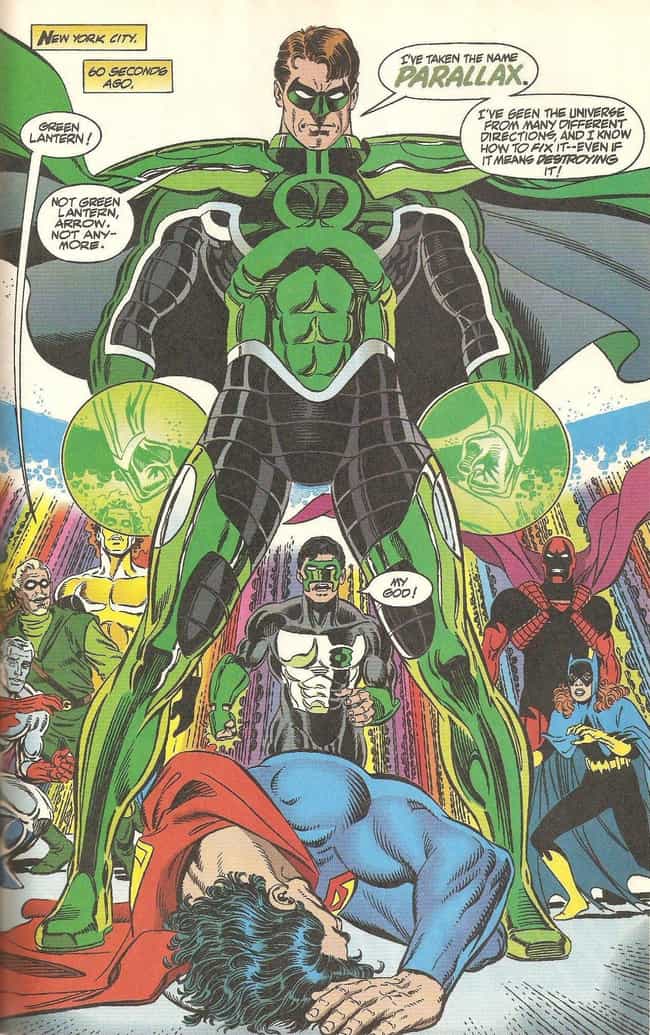 Building up to the events of Zero Hour, Hal Jordan faced hardships and despair when his hometown of Coast City was utterly destroyed. Jordan decided to make things right for the wrong reasons by completely recreating Coast City using his Green Lantern ring's power. The Guardians, the beings behind the creation of the Green Lantern Corps, told Hal that he was abusing his power. Hal disagreed and craved to do more.
While his colleagues in the Green Lantern Corps and Justice League tried to stop him, Hal ended up killing fellow Corps members and stealing their rings, thus increasing his power and becoming more of a god than a man. He named himself Parallax and tried to use that power to recreate the entire DC Universe. Luckily, all the heroes were able to stop Jordan from imposing his vision of what the universe should be.
Batman Runs Gotham Like A Police State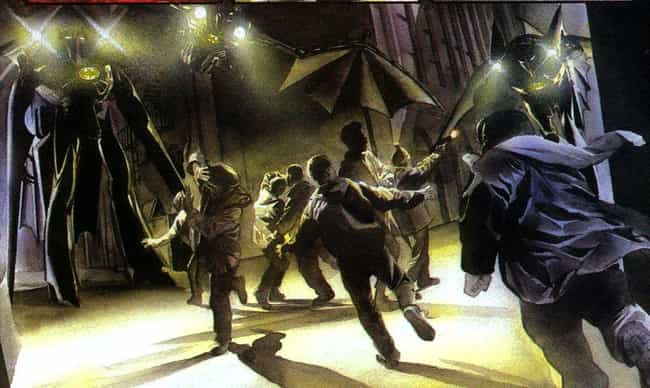 In one timeline outside of the main DC continuity, Batman enforces the law with a metal, robotic fist. While the Dark Knight has mostly retired from physical crime fighting in Kingdom Come, he has plenty of Batbots (which are controlled by him from the Bat Cave) patrolling the streets of Gotham. However, Bruce's distance from humanity has made him even colder than before, resulting in even Gotham's citizens being scared of the now-faceless Big Brother Batman watching over the city.
Scarlet Witch Alters Reality Into A Utopia For Her Friends And Nearly Wipes Out All Mutantkind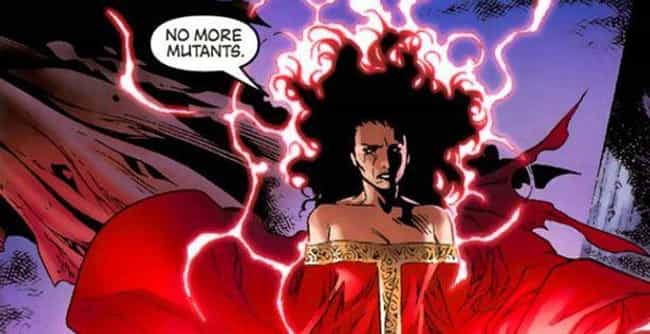 While mentally unstable, Scarlet Witch meant well in House of M. Using her reality warping powers, Wanda Maximoff recreates the world into one where all of her allies in the Avengers and the X-Men get the lives they truly wanted. After the heroes wake up from their dream lives, they confront Wanda and tell her to change the world back. Wanda does... Sort of.
After declaring, "No more mutants," the Scarlet Witch changed all but a couple hundred mutants into humans. She essentially committed genocide without spilling a drop of blood.
Superman Takes Over Earth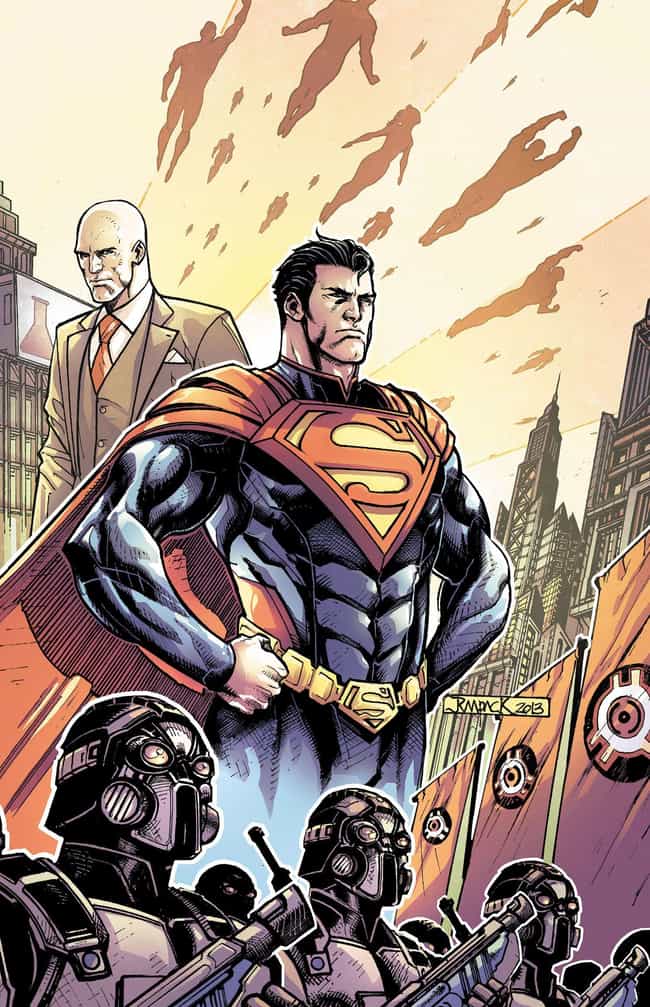 After the Joker's machinations caused the destruction of Metropolis, the death of Lois Lane, and the death of his unborn child, Superman decided to become a bit more forceful in his battle against evil in Injustice: Gods Among Us. To keep order in the world, Superman becomes more militant and transforms into a tyrant, ruling Earth with an iron fist to keep everyone safe. However, all of that safety came at the cost of the world's freedom.