Culture
29 Times Taylor Swift Was the Best

Taylor Swift has become one of the biggest sensations in music in the last ten years. Her albums have gone platinum numerous times over, and she has won seven Grammys, seven Country Music Awards, and her fourth album, Red, released in 2012, had the highest opening U.S. sales of the decade at 1.2 million copies sold. But what really sets Swift apart from other musicians is her involvement with her fan base.
Born on a Christmas Tree farm in Pennsylvania (for reals, check her website) and with homes in places from Los Angeles to Rhode Island, she is regularly being just the absolute greatest all across the country. What has Taylor Swift done to surprise her fans? Well, she's attended bridal showers, invited them to dance in her music videos, and hosted them in her home and served freshly baked cookies.
Clearly, Taylor Swift is one of those celebrities who loves to give back to the fans who make her such a star. When Taylor Swift surprises fans, there are sure to be gifts and memorable moments. Read through the list below of true stories
about Taylor Swift
being the best.
She Donated $15k to a Fan's GoFundMe for Her Mother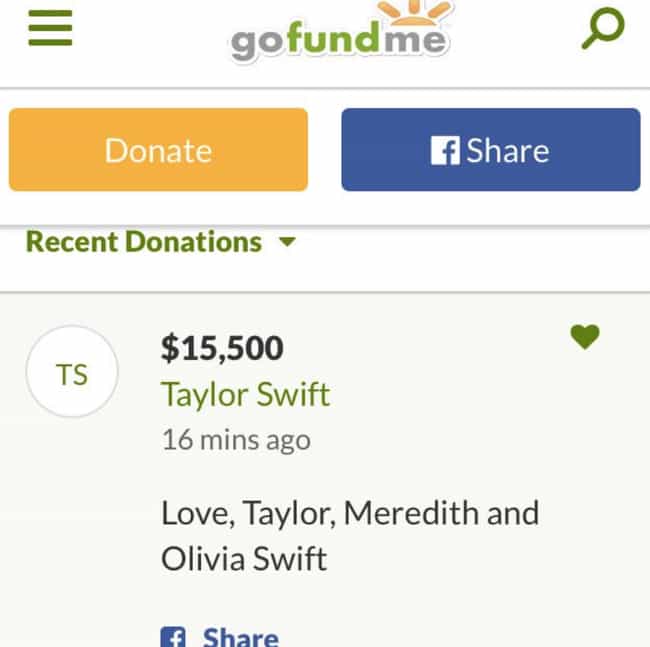 After a fan tweeted a link to a GoFundMe page for her mother in early October 2018, explaining her condition and the hardships that have come with it, Taylor Swift donated $15,500 with a note that read, "Love, Taylor, Meredith and Olivia Swift."
She Donated $250,000 to Help Kesha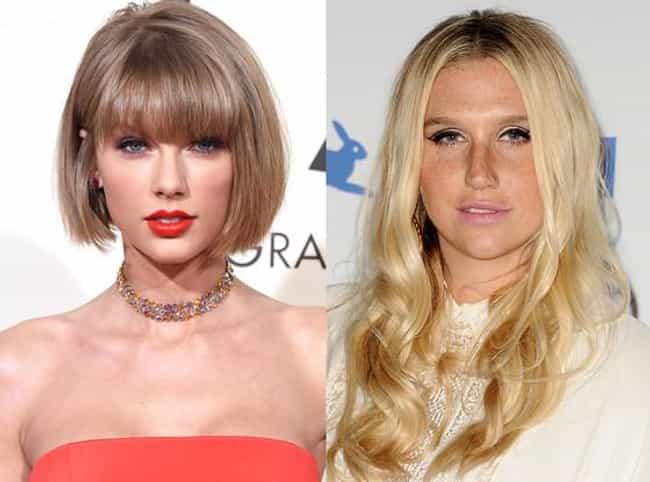 In February 2016, Kesha lost a court battle to get Sony to release her from her recording contract with producer Dr. Luke. Kesha claimed that Dr. Luke was sexually abusive, and that he had drugged and raped her after her 18th birthday. Despite her claims, the court denied her request, meaning the singer would be forced to carry out her contract with Dr. Luke and Sony, despite their history. Until then, Kesha would be unable to record with any other studio.
Because she refused to record with Dr. Luke, Kesha could not make new music or earn a living in the industry. To help her fellow singer, Taylor
decided to donate
to her cause.
"In a show of support, Taylor Swift has donated $250,000 to Kesha to help with any of her financial needs during this trying time," a Swift's spokesperson said.
She Helped Give 25,000 Books to NYC Schools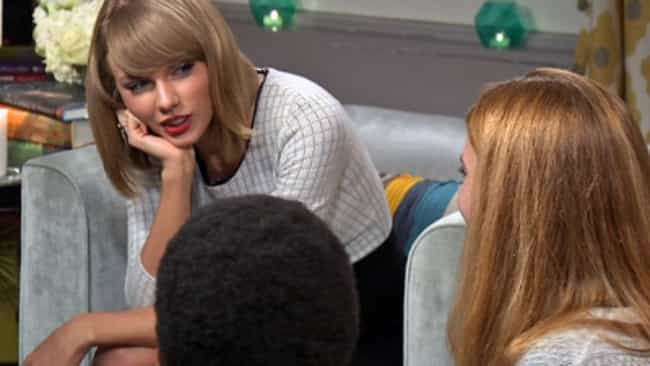 In 2015, Taylor teamed with Scholastic to put 25,000 age-appropriate books in 25 New York schools. As part of Scholastic's
"Open a World of Possible" initiative, Swift also hosted a webcast for students where she talked about how important reading and writing are to her work, and encouraged students to make time for reading in their own lives.
She Gave $10,000 to a School for the Deaf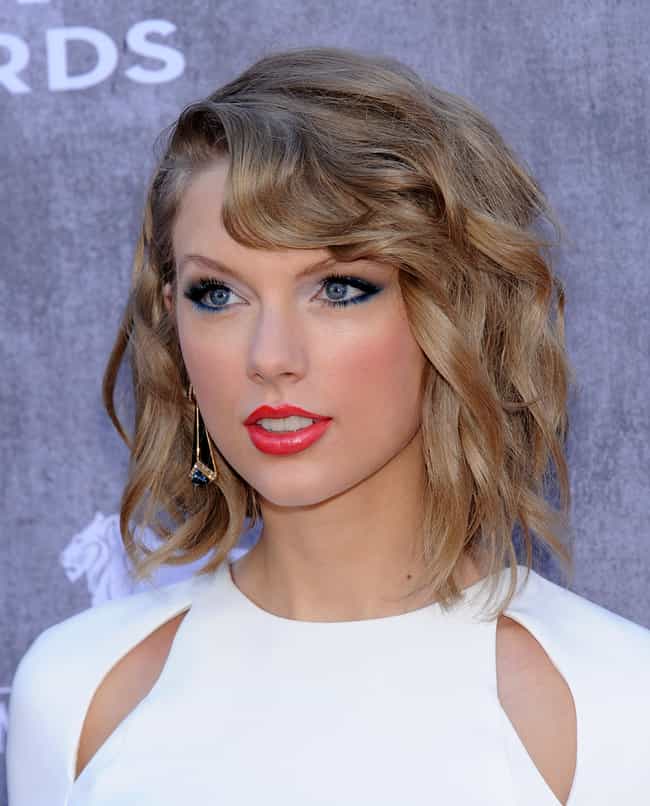 In 2015, 14,000 schools participated in a nationwide contest to host Taylor Swift on campus for a live concert. Thanks to some "hilarious" internet pranksters, Horace Mann School for the Deaf and Hard of Hearing soon topped the list, despite the fact that its student were, well, deaf. Still, Horace Mann principal Jeremiah Ford said his school would be honored to have Swift perform, since his students love live music and the top five contest finishers would receive a $10,000 prize.
Even so, contest organizers decided to pull Horace Mann from the running, robbing them of the chance to win the concert and the money. When Swift heard about the prank-gone-wrong-gone-right-gone-wrong-again, she offered to donate $10,000 of her own money to the school. Her donation was soon matched by Pap John's, Chegg (a textbook company), American Greetings, and Cover Girl, bringing the school's total to $50,000.
If that weren't enough, Swift promised tickets to her next Boston concert to any Horace Mann student who wanted them.
Source:
Time