Total Nerd
All The Times Venom Totally Owned Spider-Man
The only disappointing thing about Tom Hardy bringing his version of Venom to the big screen is that we're not likely to see Spider-Man's greatest nemesis actually fight Spider-Man - barring a super secret Tom Holland cameo.
Venom has had hundreds of toe-to-toe encounters with New York's favorite web-head, and Spidey manages to escape narrowly almost every time. Even knowing the predetermined outcome can't stop fans from worrying whether their snappy hero will make it out alive, though. To satiate fans' desire for the Spider-on-Spider bloodlust absent from Sony's new Symbiote film, take a trip down memory lane. Specifically, to remember all the times Venom has whooped Peter Parker in the past.
'The Amazing Spider-Man' #347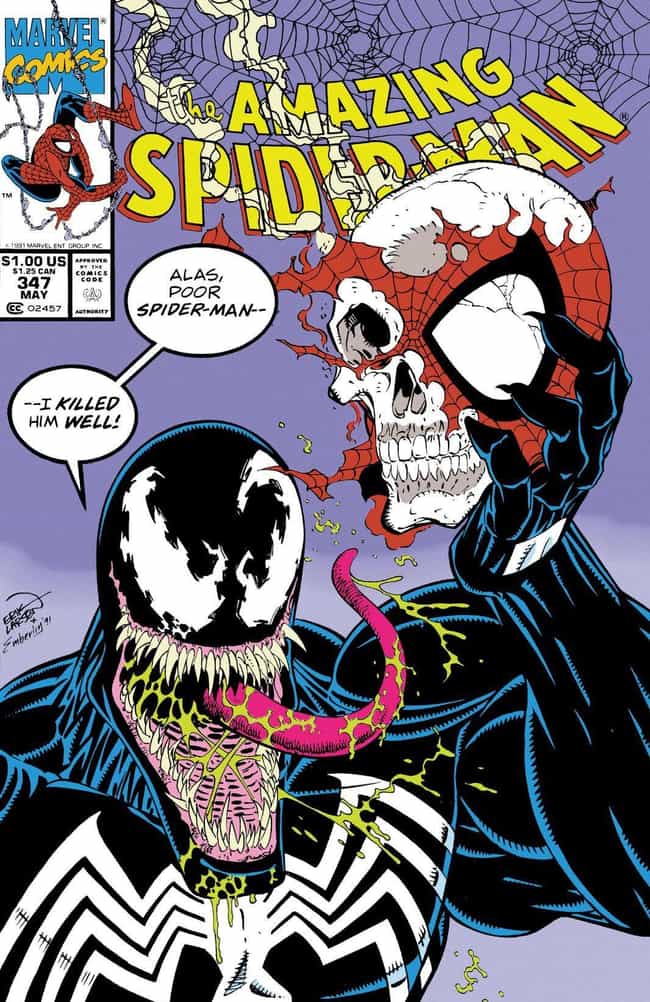 In The Amazing Spider-Man #347, Venom figures out what surprisingly few villains have - taking Spider-Man away from large, swingable buildings puts him at a severe disadvantage. So, Venom lures Spidey to a lush tropical island and proceeds to toy with him like the alien in Predator.
Spidey is so worn down he has to fake his death by putting his costume on a skeleton, escaping in nothing but his undies.
'The Amazing Spider-Man' #388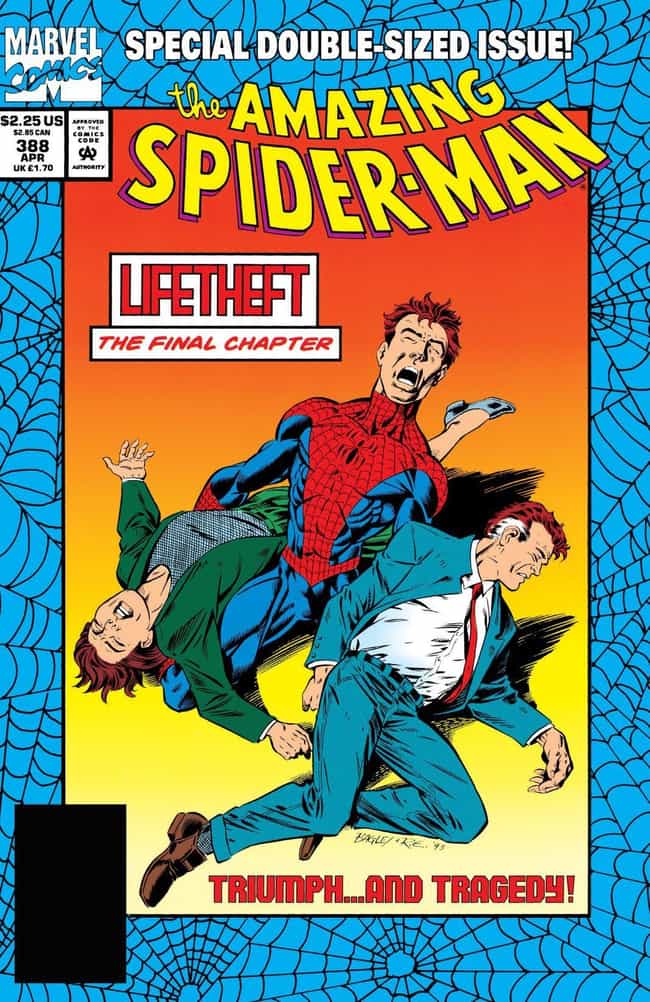 This wasn't exactly fair, but once Eddie Brock took his Symbiote alter-ego out for a walk (in The Amazing Spider-Man #388) and decided to road test the alien's ability to negate Peter Parker's spider-sense. Rather than go full Venom, Brock remains in civilian mode and just casually walks up to Peter and shoves him in front of a train.
Naturally, Peter is able to escape this unbelievably cruel ploy narrowly.
Spider-Man: The Video Game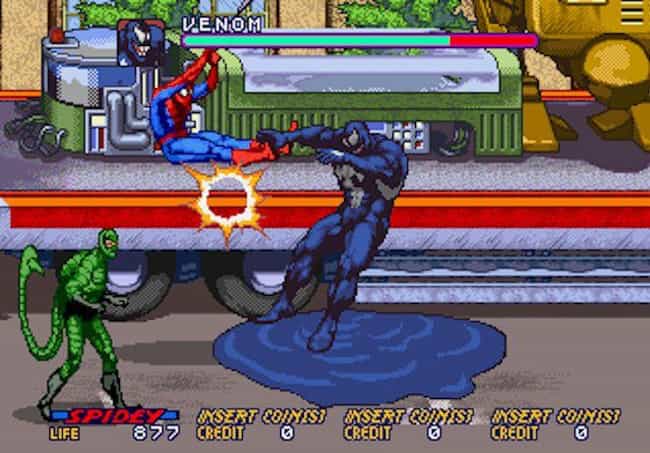 What makes this beating so egregious is its unexpected nature. In the 1991 coin-op classic, Spider-Man: The Video Game, players think they've dealt with Venom for good at the end of Stage 1. After fighting all the way through the rest of the game, they come face-to-face with Dr. Doom. Unexpectedly, one of the greatest villains in Marvel Comics history is rather easy to defeat. But after you beat Doom, it's revealed he's just an imposter Doombot, and multiple, replicating Venoms attack you.
The sheer exhaustion is enough to take you and Spidey out for good.
'The Amazing Spider-Man' #316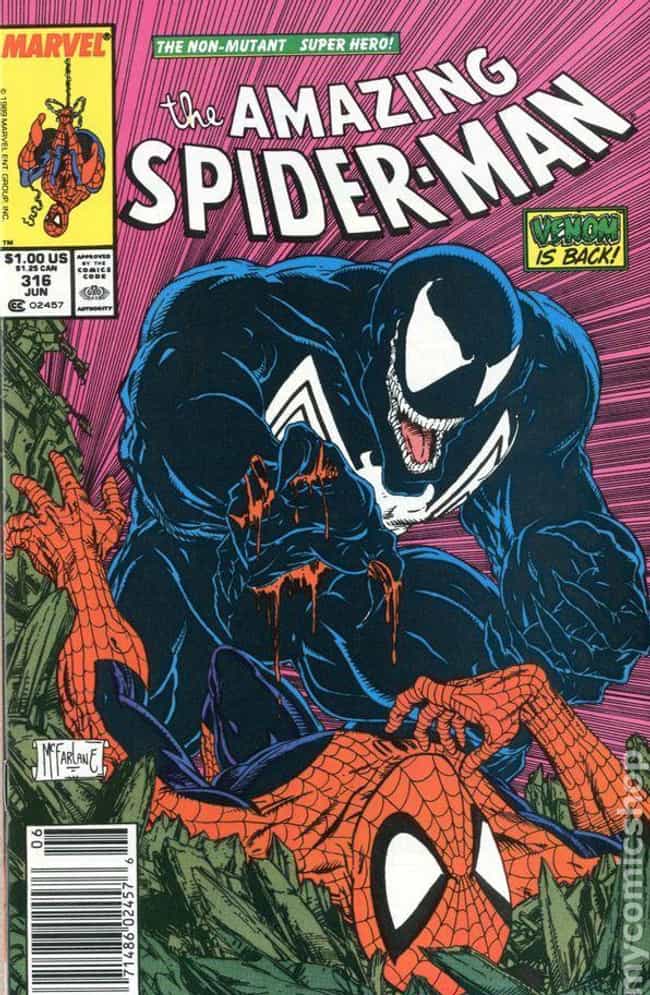 In The Amazing Spider-Man #316-317, Venom attacks Spider-Man in the subway after spending days stalking him. After several battles and retreats, and Eddie Brock visiting Peter's family, Spidey gets beaten so bad that he decides his only recourse is to remove his costume and beg the Symbiote to take him back.
Though it almost does, the pain of the separation with Brock stops the process. While the Symbiote and its host are knocked out, Spidey flees in his undies - again. How often does a guy have to beat you down to your unmentionables until you get the hint?