Artwork

List of Famous Tintoretto Artwork

A list of Tintoretto artwork, including all notable Tintoretto paintings, sculptures and other works of art, with photos when available. These popular Tintoretto pieces are sorted alphabetically by the title of the work of art. These are some of Tintoretto's most famous art pieces, so if you're wondering what art was made by Tintoretto and how many major pieces of art Tintoretto made then this list is a great resource. If you want to know more about these pieces of renowned Tintoretto artwork, then click on their names for additional information.
Everything from Last Supper to The Coronation of the Virgin is included on this list.
Tintoretto is a renowned artist celebrated by people from all around the world, so skip a day at the museum and check out these historic works of art that were created by Tintoretto. (8 items)

Christ Washing the Disciples' Feet was a favourite theme of Tintoretto, and there are at least six known works by him on the subject. The scene comes from a passage in John 13 where before the Last Supper Christ washes the feet of his disciples. This passage called for a complex image with many characters in a variety of poses and motions, and the diversity and challenge attracted Tintoretto. The paintings were commissioned for various churches of Venice, though since then four of the six have left Italy. ...more on Wikipedia
Artist: Tintoretto
see more on Christ Washing the Disciples' Feet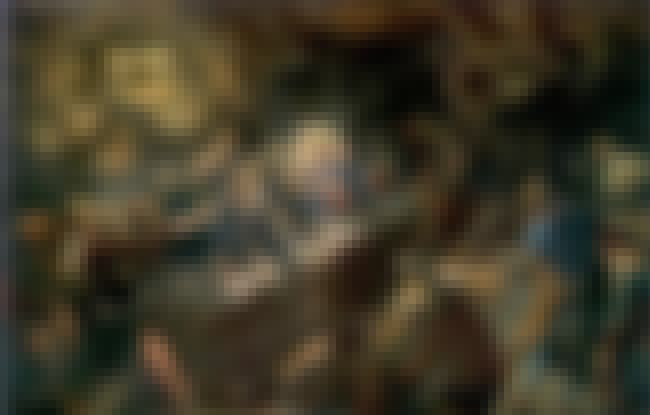 The Last Supper is a painting by the Italian Renaissance artist Jacopo Tintoretto. An oil painting on canvas executed in 1592–94, it is housed in the Basilica di San Giorgio Maggiore in Venice, northern Italy. ...more on Wikipedia
Artist: Tintoretto
Subject: Last Supper
Genres (Art): History painting
Art Form: Painting
Period / Movement: Italian Renaissance
see more on Last Supper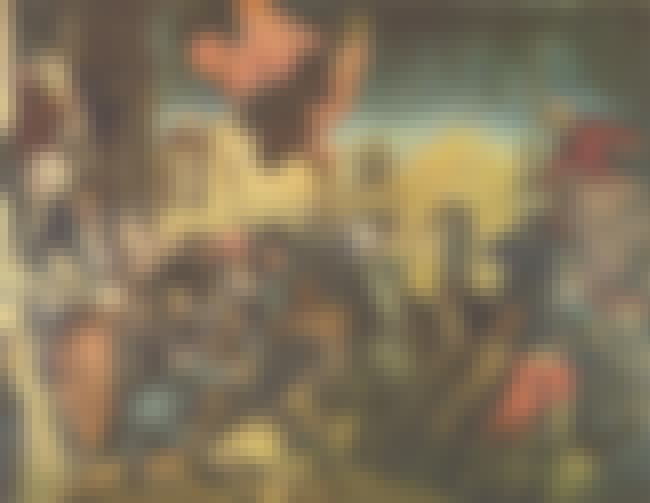 The Miracle of the Slave is a painting by the Italian Renaissance artist Jacopo Tintoretto. Currently housed in the Gallerie dell'Accademia in Venice, northern Italy, it was originally commissioned for the Scuola Grande di San Marco, a confraternity in the city. It portrays an episode of the life of St. Mark, patron saint of Venice, taken from Jacopo da Varazze's Golden Legend. The scene shows, in the upper part, the saint intervening to make invulnerable a slave about to be martyred for his veneration of another saint's relics. All the figures are inscribed into an architectonic scenario. Different influences on Tintoretto's art can be seen in the picture: while the anatomies are ...more on Wikipedia
Artist: Tintoretto
Genres (Art): History painting
Art Form: Painting
Period / Movement: Italian Renaissance
see more on Miracle of the Slave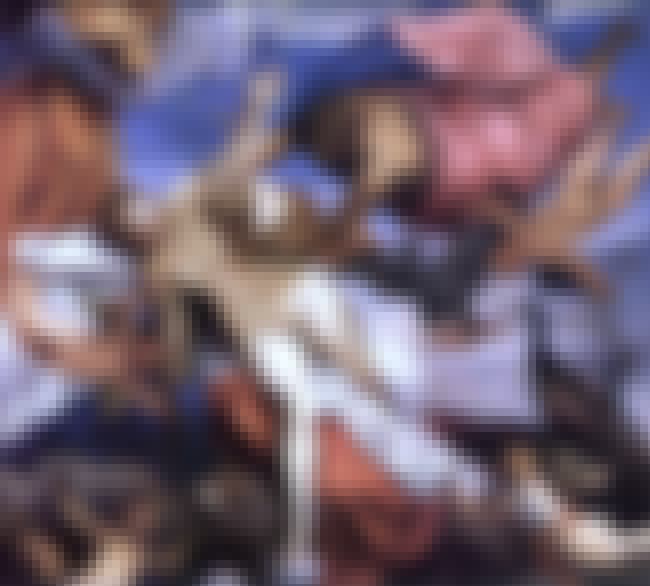 4
The Origin of the Milky Way
The Origin of the Milky Way is a painting by the Italian late Renaissance master Jacopo Tintoretto, in the National Gallery, London, formerly in the Orleans Collection. It is an oil painting on canvas, and dates from ca.1575–1580. According to myth, the infant Heracles was brought to Hera by his half-sister Athena, who later played an important role as a goddess of protection. Hera nursed Heracles out of pity, but he suckled so strongly that he caused Hera pain, and she pushed him away. Her milk sprayed across the heavens and there formed the Milky Way. With divine milk, Heracles acquired supernatural powers. ...more on Wikipedia
Artist: Tintoretto