Total Nerd
Tiny Connections Between MCU Movies That Only A Super Fan Would Notice

The Marvel Cinematic Universe is a dense web of storylines, characters, and thematic elements. Moreover, there are seemingly endless amounts of MCU Easter eggs for audience members who pay close attention. These MCU connections may be small, but they flesh out everything from story points to character growth. And unless you have the gift of super-sight, you probably didn't notice them in the theater.
Marvel movies are full of bombastic scenes and amazing one-liners, but the best MCU moments remain those that manage to connect multiple films with a simple piece of information. The clue can be hidden in a line of dialogue, or a visual treat. Whatever the case, these tiny moments make the films that much better.
Before the Super Soldier Serum, Steve Rogers is losing a fight to a bully in Captain America: The First Avenger, but he still claims, "I can do this all day." That line pops up again when Steve and Tony Stark fight at the end of Captain America: Civil War.
Hulk Smashes Loki And Thor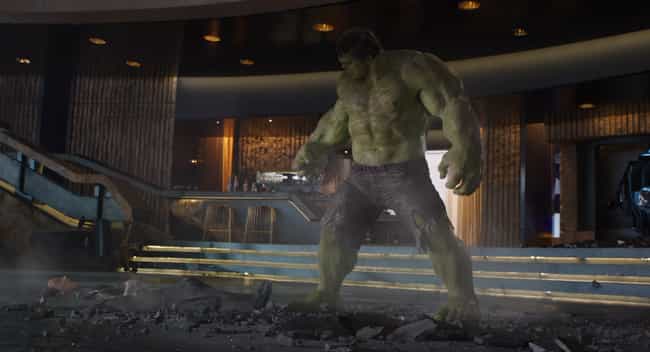 Hulk doesn't get as many comedic one-liners as the rest of the Avengers, so it's especially noticeable when he cracks a good joke. In the first Avengers film, Hulk snatches Loki by the hair, slamming him back and forth to his big green heart's content.
In Thor: Ragnarok, Hulk does the same thing to Thor, and Loki notes, "Yeah, that's how that feels."
Tony Stark Loves 'Point Break'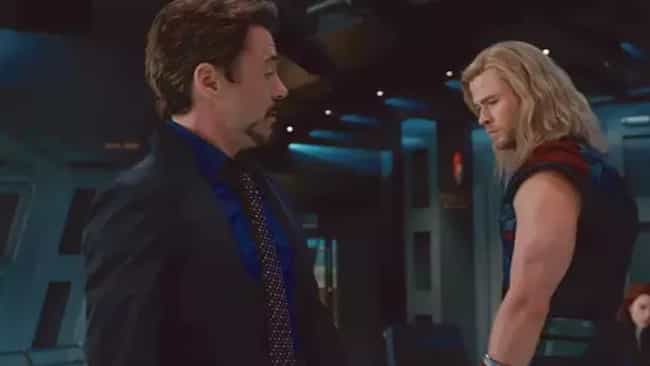 In Thor: Ragnarok, Thor attempts to escape Sakaar using a Quinjet. It's a great idea, but the ship's controls won't recognize him as "Thor" - because the Quinjet has voice commands designed by Tony Stark. Turns out, the code is "Point Break." This isn't just a reference to a great '90s movie, it's also a callback to The Avengers when Tony and Thor face off for the first time.
In that film, Tony says, "Nice swing, Point Break." Thor finally realizes, and the moment is priceless.
Characters Keep Losing Arms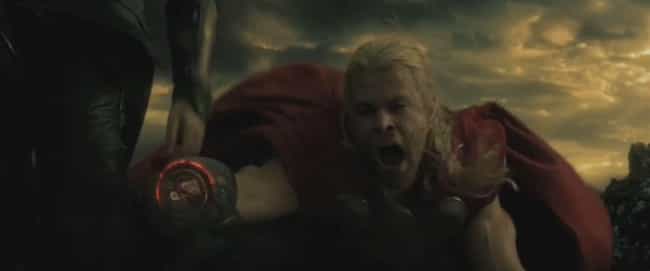 In each of the Phase 2 Marvel movies, some character loses an upper appendage. Tony Stark chops off Killian's arm in Iron Man 3, Malekith loses an arm via a portal in Thor: The Dark World, Bucky has to get a robo-arm in Captain America: The Winter Soldier, Groot loses an arm in Guardians of the Galaxy, Ulysses Klaue loses an appendage after he compares Ultron to Tony Stark, and Yellowjacket's arm just disappears before he implodes.
The people behind the films have confirmed these moments reference The Empire Strikes Back and the famous scene where Luke loses his hand.