Weird History
The Many Adventures Of The Man Who Went Down With The 'Titanic'

Edward J. Smith has the dubious distinction of being captain of the ill-fated RMS Titanic. It was under Smith's stewardship that the massive ocean liner hit an iceberg and sank in the icy waters of the North Atlantic in the early morning hours of April 15, 1912. More than 1,500 souls went down with the ship. Captain "E.J." Smith was one of them.
Though Smith's name is forever linked to the Titanic, he spent only a tiny fraction of his career aboard the doomed ship. By the time he perished in 1912, Smith had amassed over 40 years of maritime experience, much of it with the White Star Line, the company that owned and operated the Titanic.
Born in England in 1850, Smith rose from relatively humble origins to become one of the most popular sea captains on the Atlantic Ocean. But life at sea is risky, a fact Smith knew all too well. He may have boasted a strong safety record, but a string of maritime incidents suggests it wasn't as pristine as he liked to imagine.
These accidents did nothing to sink his popularity, however. When the 62-year-old captain went down with his ship, he was already a legend.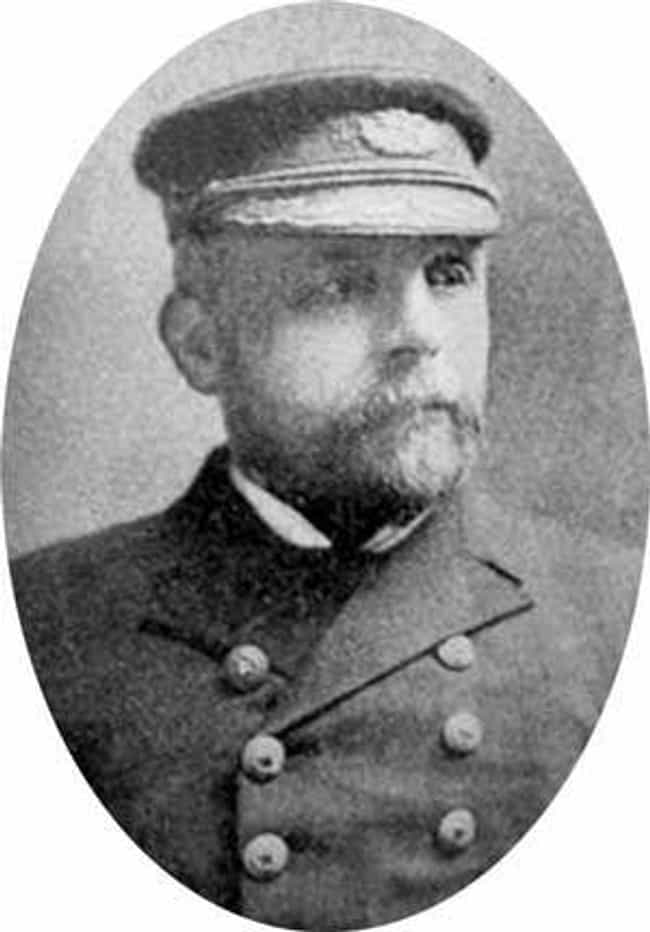 Several Of The Ships He Captained Ran Aground
Over the course of his multi-decade career with the White Star Line, Captain Edward J. Smith experienced crises on his ships. Three of the ships he captained ran aground: the Republic in 1889, the Coptic in 1891, and the Adriatic in 1909.
On occasion, Smith also downplayed the severity of onboard incidents. When a furnace ruptured on board the Republic and took the lives of three crew members, Smith insisted that the damage was minimal.
Despite these issues, Smith touted his safety record in a 1907 interview, saying, "I have never been in any accident of any sort worth speaking about."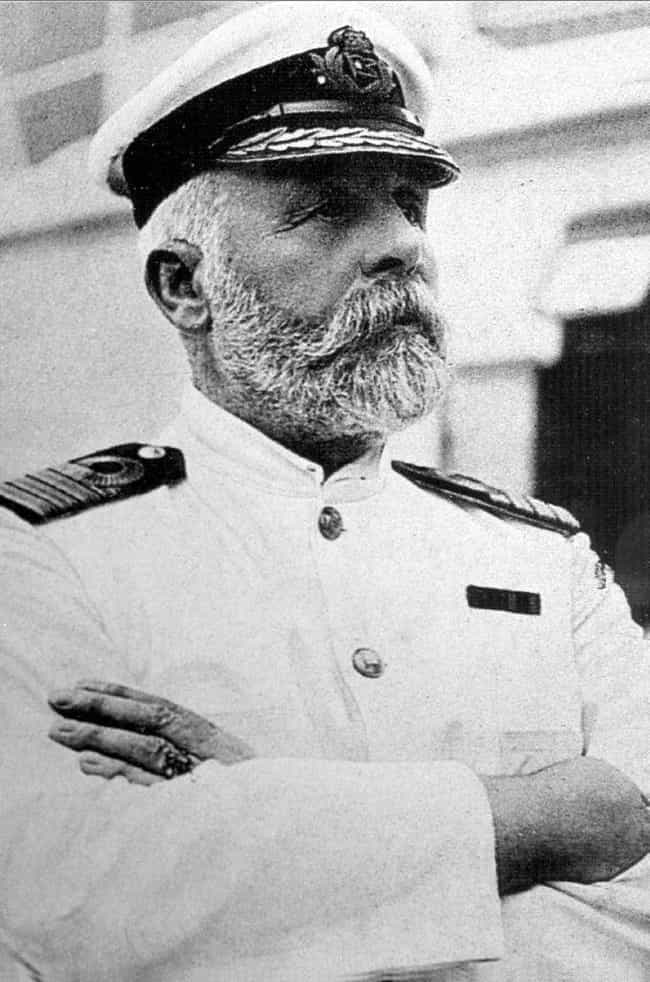 He Became Known As The 'Millionaire's Captain'
As Smith's reputation rose, he was given command of some of the White Star Line's grandest passenger ships. These transatlantic ocean liners often ferried wealthy passengers between North America and Europe, and many of them loyally traveled with Smith. According to writer P.B. Lound, the captain "was the ideal dinner guest and made himself available to passengers and crew." This gave rise to Smith's reputation as the "millionaire's captain."
Contemporary writer Kate Douglas-Wiggin traveled on ships captained by Smith more than 20 times. In her autobiography, she recalled that distinguished people loved being in his orbit:
I can remember certain voyages when great inventors and scientists, earls and countesses, authors and musicians and statesmen made a "Captain's table" as notable and distinguished as that of any London or New York dinner. At such times Captain Smith was an admirable host; modest, dignified, appreciative; his own contributions to the conversation showing not only the quality of his information but the high quality of his mind.
Smith was so well connected to his upper-class clientele that they sometimes gave him and his family presents. Wealthy American entrepreneur Benjamin Guggenheim - who also went down with the Titanic - gifted Smith's daughter a wolfhound.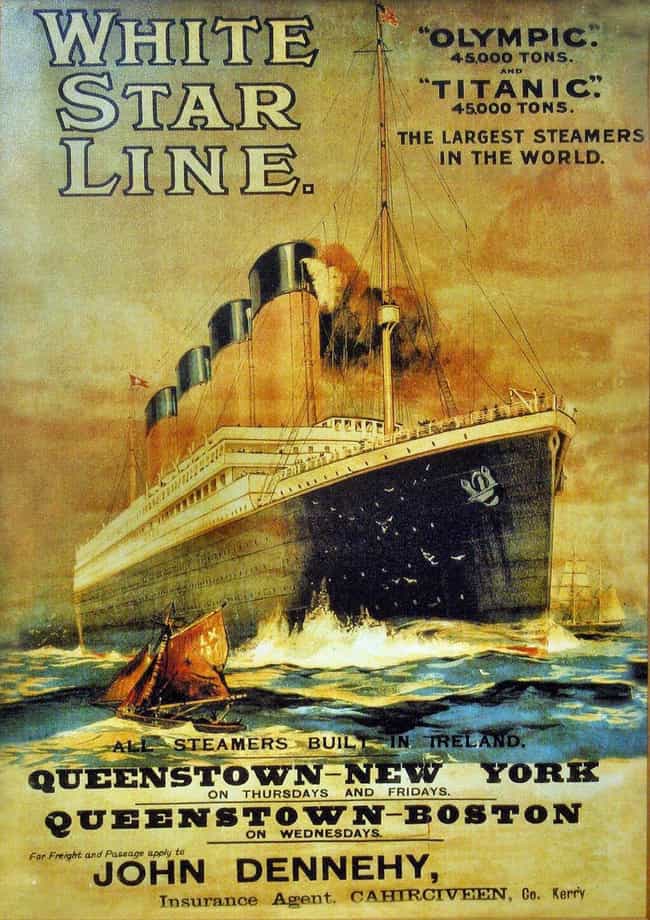 His Salary For Captaining The 'Titanic' Would Have Included A £200 No-Collision Bonus
The White Star Line had Captain Smith on a salary of £1,250, the most paid to any of its officers (equivalent to about £140,252 in 2019). But that wasn't all - Smith got a £200 bonus if his ships didn't have any collisions.
After Smith's passing, the White Star Line paid his salary to his widow Sarah, but not the £200 bonus.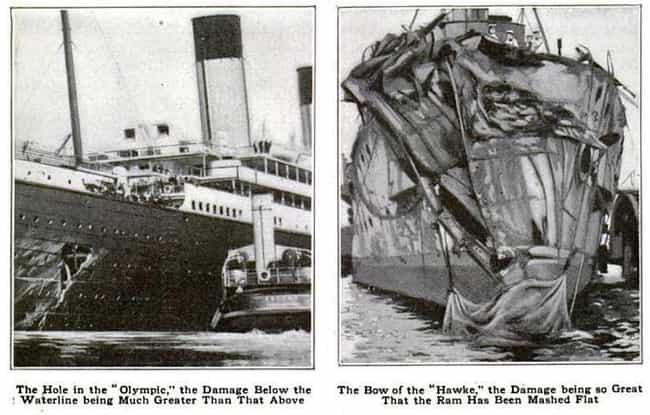 He Was Captaining The 'Olympic' When It Collided With A Smaller Vessel
As the White Star Line's highest-profile sea captain, Smith commanded the RMS Olympic on its maiden voyage and for several months thereafter. The Olympic was the first in a line of luxurious White Star Line ships. Its sister ship, which featured similar engineering, was the RMS Titanic.
Tragedy struck the Olympic on September 20, 1911, when Smith was still in command of it. As the liner was pulling out of port at Southampton, the Royal Navy ship Hawke collided with it. Both ships sustained significant damage.