Weird History
What Was Hygiene Like On The Titanic

Updated October 2, 2019
46.2k views
13 items
Like most things aboard the Titanic, hygienic practices and resources were dictated by class. First-class passengers traveling on the Titanic enjoyed some of the most luxurious bathing, dining, and recreational facilities to have ever been found at sea, while third-class passengers had to prove themselves clean just to get on board.
Passengers on the Titanic spent their days and nights on the magnificent vessel, enjoying food in abundance while being tended to around every turn. In first and second class, Titanic passengers had access to public and private spaces with state-of-the-art amenities. Even in steerage, travelers didn't have much to complain about, with regular meals, electricity, and other comforts they may never have experienced before.
The Titanic was tidy, shiny, and almost everything it was advertised to be - a true Queen of the Ocean.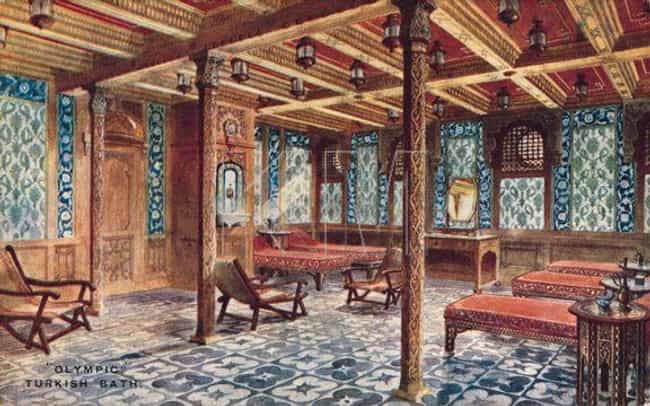 First-Class Passengers Had Access To Luxurious Turkish Baths
One of the many luxuries provided for first-class passengers aboard the Titanic was the Victorian Turkish bath, although using the facilities required an additional fee. Passengers bought tickets to use both the Turkish bath and the swimming bath nearby.
The Turkish bath featured steam and massage rooms, with attendants at the ready, and an electric bath, as well. The electric bath was meant to warm the body and looked much like an iron lung or modern tanning bed.
Male and female passengers had access to the Turkish bath at different times. According to ship records, there were three male and two female attendants, Annie Caton and Maude Slocombe, tasked with tending to passengers. They both survived the sinking of the Titanic, while their male counterparts - John Borthwick Crosbie, Walter Ennis, and Leonard Taylor - all perished.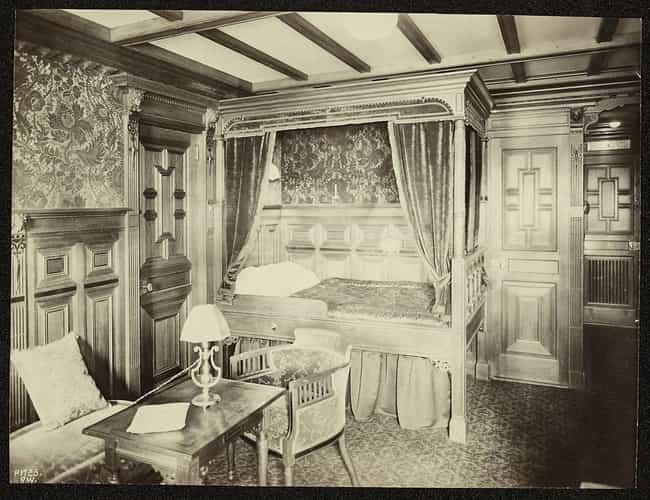 Very Few Passengers Had Access To Rooms With Bathtubs
Only a few cabins on the Titanic had private bathtubs, one of which was occupied by Captain Edward Smith. Smith enjoyed a porcelain tub that could be filled with freshwater or seawater, both hot and cold.
Private bathtubs were found in the Titanic's elaborate parlor suite accommodations. Located on the B Deck, these parlor suites featured multiple bedrooms and closets with a private deck, as well. Records indicate one parlor suite was occupied by Charlotte Cardeza, while the other housed J. Bruce Ismay, chairman of the White Star Line, and his personal attendants during the journey at sea.
Attendants Staffed The Public Bathing Facilities To Keep Both The Room And Passengers Clean
Because most passengers didn't have their own bathing facilities, they had to use the communal lavatories located on each deck of the Titanic. When passenger wanted to bathe, all they had to do was have their bedroom steward make an appointment with one of the bath stewards or stewardesses, who would then prepare the bath.
The number of public facilities decreased by class, however. While first- and second-class decks had numerous bathtubs at the ready, all of the third-class passengers shared two bathtubs - one for males, the other for females.
Making sure the facilities were clean was the duty of bath stewards and stewardesses, who disinfected them after they were used.
Several bath stewards, including Charles Mackay, James Widgery, and Frank Morris, survived the sinking of the Titanic and later testified about the ship's sinking. Bathroom stewards Herbert George Broom, Thomas Pennal, and George Hinkley, however, perished when the Titanic sank.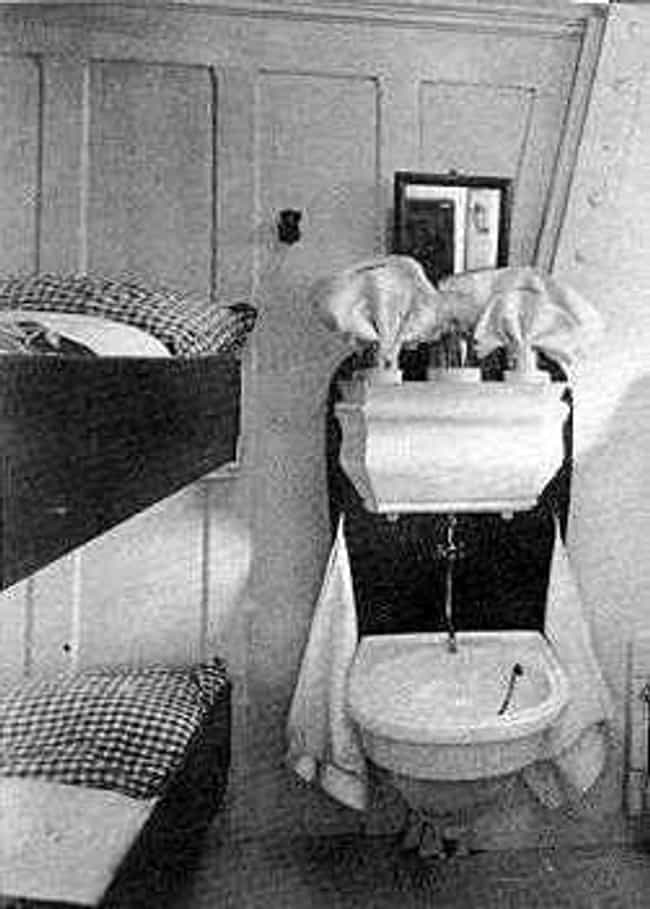 Only The Third Class Had Access To Automatic Toilets
Many cabins aboard the Titanic had water closets and sinks, although toilets in first and second class did not have automatic flushing capabilities. After use, passengers had to manually flush the toilets, something they would have been used to doing on land.
Toilets in third class, however, were equipped to flush automatically. This was done out of concern that passengers in steerage would have little to no familiarity with a toilet, having used mostly outhouses and chamberpots in the past. Since they may not have known they needed to flush, it was done for them.
Additionally, third-class passengers had assistance from matron Catherine Wallis. Wallis was tasked with helping immigrants in steerage, teaching them how to use the toilet, if necessary. Wallis was said to have stayed with the passengers in her care aboard the ship, perishing alongside them when the Titanic sank.