Total Nerd
There's An Alarming Amount Of Evidence That Toby Is The Real Scranton Strangler

Updated September 17, 2019
113k views
13 items
When The Office went off the air, it left one of TV's greatest mysteries unsolved: Who is the Scranton Strangler? Numerous fan theories from The Office made the rounds on the Internet after the last season aired in 2013, including a chillingly convincing theory about how Toby Flenderson is the Scranton Strangler. At first, you may find yourself laughing at such a concept, but as the evidence piles higher, you'll find yourself having second thoughts.
Among the greatest murder mysteries on television, the Scranton Strangler is one of the few that remains unsolved. We know who killed Twin Peaks' Laura Palmer, who killed Rosie Larson (though it took The Killing two seasons to reveal that one), and even who shot Mr. Burns from The Simpsons. But just who is the Scranton Strangler? Fans have compiled some very convincing proof that Flenderson is actually the killer. Read on below to discover weird facts and patterns that will change how you look at the meek Human Resources Rep forever.
Where Was Toby During The Scranton Strangler Police Chase?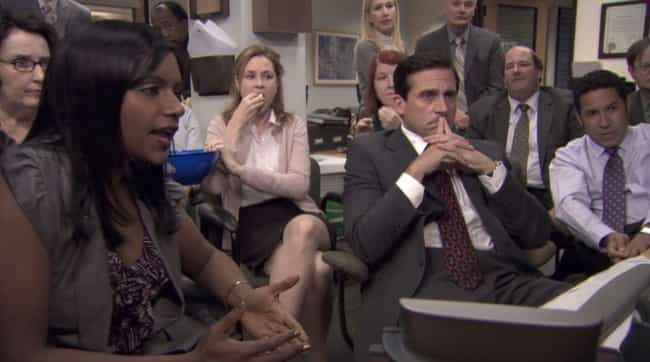 During "Viewing Party" of Season 7, episode 8, the entire office staff watched the OJ/White Bronco-like car chase when the Strangler was caught. Except one person was noticeably absent from the office. You guessed it - Toby. He didn't even show up for the Glee viewing party later that night. Coincidence? Maybe... But even Creed was at the office that day, and they don't come any guiltier than that guy.
Toby Was On The Scranton Strangler Jury And Was Overly Eager To Break The Rules About Sharing Undisclosed Information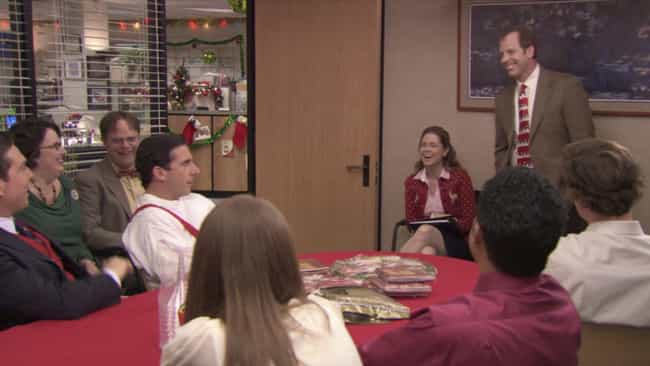 In Season 7, episodes 11 and 12, Toby coincidentally finds himself on the Scranton Strangler jury. Or is this The Office version of John Grisham's Runaway Jury, where a couple finagled their way onto a specific jury for vengeance?
What better way to get someone else framed for your crime than being the soft-spoken, dweeby member of his jury? And despite living his whole Dunder Mifflin life abiding by the rules, Toby is almost too eager to share details about the case that he's not supposed to. That's a massive no-no when serving on a jury. Toby claims he "like the attention" of being part of Scranton's most legendary case, but perhaps it is the thrill of knowing you're going to get away with a heinous crime.
Toby Publicly Denounces The Guilty Verdict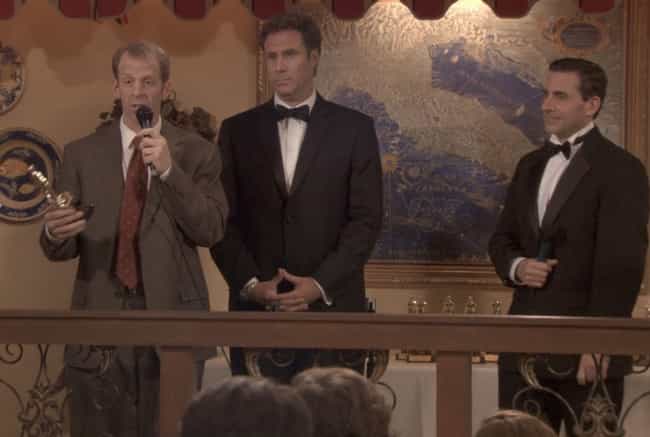 In 12 Angry Men, one juror was able to convince his fellow jurors that a murder suspect was innocent. If Toby played that role instead of Henry Fonda, the defendant would have been found guilty and executed that same day! Per The Office Wikia about Season 7, episode 21:
"At the Last Dundies, Toby announces that Scranton Strangler was finally found guilty and faces death penalty. However, Toby voices his doubts about the verdict as he is 'not so sure [the suspect] is guilty anymore.'"
It's reminiscent of OJ Simpson's "If I Did It," the creepy as f*ck "pseudo" confessional written after the Juice was set loose. Getting away with a murder is not the hard part. Moving on after getting away with... That's the hard part. Just ask Toby.
Even After The Trial, Toby Continues To Fixate On The Strangler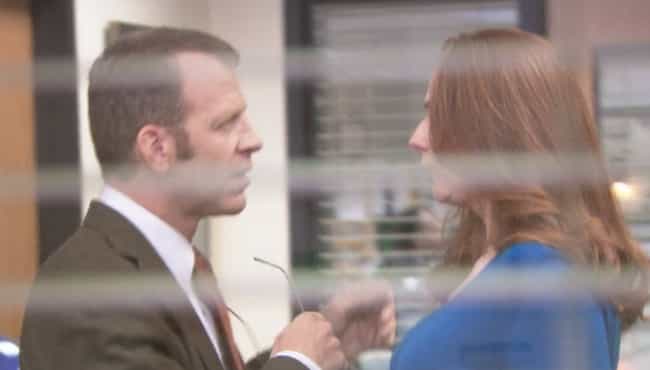 In Season 9, episode 9, "Dwight Christmas," Toby talks Nellie's ear off about the Scranton Strangler. He is seen continually talking about the killer, when no one is even remotely interested. Toby even begins collecting extensive data on fingerprinting to prove the Strangler was innocent. It's as if Toby is going full Poe's Tell Tale Heart.
During the episode, if Nellie didn't interrupt him with a kiss, who knows what Toby might have confessed. And! Notice how Toby's entire being changes when he takes off his glasses and kisses Nellie? Hmm... Suspicious. Suspicious, indeed.