TV

Toei Animation Shows and TV Series

1.5k views
5 items
Follow
All Toei Animation shows list, featuring TV series created by Toei Animation, with pictures from the show when available. Series and programs made by TV creator Toei Animation are listed below alphabetically, with additional information such as when the show first aired and what network it aired on. What are all of the Toei Animation TV creations? This series list includes any shows that Toei Animation co-created and maybe served as an executive producer on.
This list contains shows like Voltron and Slam Dunk.
This list of television shows features programs produced, written, and adapted by Toei Animation. This list answers the questions, "What shows did Toei Animation create?" and "How many shows has Toei Animation created?"
These shows may not have all aired in the same country, but they were all created or co-created by Toei Animation. (5 items)
Super Life-Form Transformers: Beast Wars Neo is a 1999 Japanese Transformers television animated series and toy line, and a sequel to Beast Wars II. Voices are done by Hozumi Gōda and each episode runs for 30 minutes. It was shown in Standard 4:3. ...more on Wikipedia
Actors: Junko Takeuchi, Hozumi Gōda, Makoto Ueki, Shô Ryûzanji, Chie Hirano
Premiered: 1998
Number of Seasons: 1
see more on Beast Wars Neo
Captain Harlock and the Queen of a Thousand Years is an animated science fiction television series produced by Harmony Gold USA. The series was created by Carl Macek by combining footage from Leiji Matsumoto's Captain Harlock and Queen Millennia anime series. This is the second time the 1978 Captain Harlock series was treated for English language distribution. The first attempt was in 1981 with the lesser known Ziv International, who only released two volumes of two episodes each, the first a relatively faithful adaptation, the second retooling the approach to a more farcical one. This attempt is often confused with the Harmony Gold production, but the two productions are not related. The ...more on Wikipedia
Premiered: 1985
Number of Seasons: 1
see more on Captain Harlock and the Queen of a Thousand Years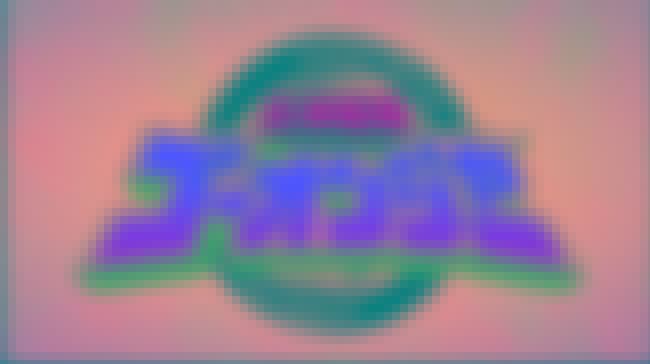 Engine Sentai Go-onger is the title of Toei Company's thirty-second Super Sentai series of Japanese tokusatsu television series. It premiered on February 17, 2008, a week following the finale of Juken Sentai Gekiranger, and ended on February 8, 2009. It aired as part of TV Asahi's 2008 Super Hero Time block alongside Kamen Rider Kiva. Its footage was used for the American series Power Rangers RPM and was dubbed into Korean as Power Rangers Engine Force. The catchphrase for the series is "Rushing by at full-throttle mach speed, our slogan is 'go on!'". ...more on Wikipedia
Actors: Yumi Sugimoto, Hidenori Tokuyama, Masahiro Usui, Kenji Ebisawa, Rina Aizawa, + more
Premiered: 2008
see more on Engine Sentai Go-onger