Attractions

Toledo Architecture: Famous Landmarks and Buildings

List of the famous landmarks that make up the Toledo skyline, listed alphabetically with photos when available. Toledo architectural landmarks as well as other major buildings, dwellings, and other structures in Toledo are included on this list. Information about these Toledo buildings is included on this list, such as when the building first opened and what architectural style it falls under. List includes both new buildings in Toledo and older historic landmarks.
This list below has a variety of buildings, like Edward D. Libbey House and Ashland Avenue Baptist Church, in it.
This list answers the question, "What are the most famous buildings in Toledo?"
This is a good reference for research into the historical architecture in Toledo. Famous architectural houses within the city of Toledo are included as well, sometimes by address, other times listed by the name of the original home owner.
1
Ashland Avenue Baptist Church
Ashland Avenue Baptist Church is a registered historic building in Toledo, Ohio. It was designed by David L. Stine. It was added to the National Register of Historic Places on November 26, 1980. ...more on Wikipedia
City/Town: Toledo, Ohio, USA
Style: Romanesque architecture
City/Town: Toledo, Ohio, USA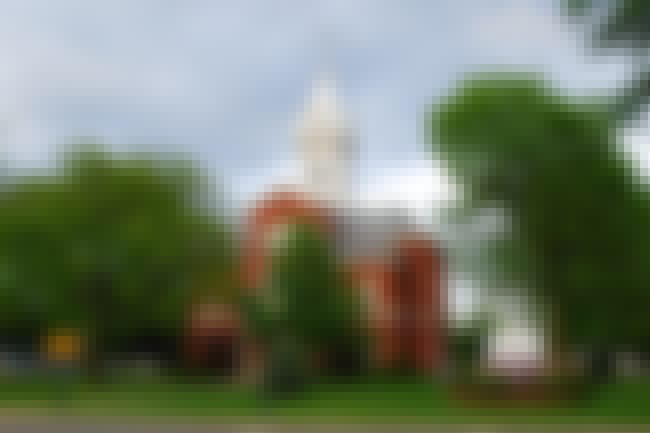 3
Cumberland County Courthouse
The Cumberland County Courthouse, located in Courthouse Square in Toledo, is the county courthouse of Cumberland County, Illinois. Built in 1887–88, the building is Cumberland County's second courthouse. The first courthouse, located at the same site as the current one, was built in 1856 and burned in 1885. The second courthouse was designed by architects S. S. Goehring and L.L. Pierson. The building's design features a central clock tower, arched entrances on the east and west sides, column-supported balconies above the entrances, and a balustrade along the roofline. The building has continuously served as the seat of county government since its opening. The courthouse was added to the ...more on Wikipedia
City/Town: Toledo, Illinois, USA
Edward D. Libbey House, also known as Toledo Society for the Handicapped, is a building in Toledo, Ohio. It is a Shingle style home designed by architect David L. Stine and built in 1895. It was declared a National Historic Landmark in 1983. It is located at 2008 Scottwood Avenue in Toledo, within the Old West End District, also listed on the National Register of Historic Places. ...more on Wikipedia
City/Town: Toledo, Ohio, USA
Opened: Jan 01 1895
Style: Queen Anne Style architecture (Great Britain & Australia), Shingle style architecture
see more on Edward D. Libbey House