Weird History Tom Arnold Portrayed A Child Abuser In A Movie To Help Him Deal With His Own Childhood Abuse

You may not have heard of the movie Gardens of the Night, a 2008 production featuring Gillian Jacobs, John Malkovich, and Tom Arnold - but the story it tells takes on new meaning when you know more about the personal stakes involved for one of its stars.
Garden of the Night is about Leslie (Gillian Jacobs), a young girl lured away from her family by two men, Alex and Frank. Alex and Frank abuse, molest, and manipulate Leslie into a life of prostitution and child-pornography, causing so much damage that Leslie is never able to overcome her ordeal.
Tom Arnold plays Alex in Gardens of the Night, and after the movie was released, Tom Arnold's childhood abuse by a babysitter came to light. The movie helped Arnold tell his own story of abuse, allowing him to put his past behind him. Most Tom Arnold stories aren't nearly as intense as this one, but by becoming an abuser, Tom Arnold recreated the worst of humanity with hopes of educating others and moving on.
Tom Arnold Based His Predator Character Off The Person Who Abused Him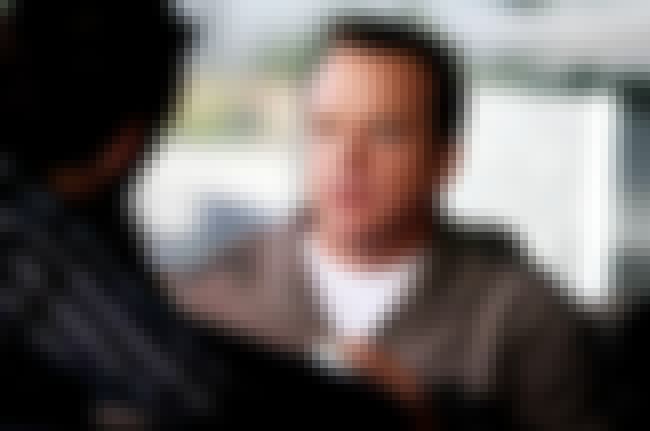 In Gardens of the Night, Alex sets his sights on Leslie, an 8-year-old girl, by asking her help him find his lost dog. He takes her to school and tells her he knows her father, officially gaining her trust.
Tom Arnold was called "frighteningly believable as an obsequious child pornographer with a hearty, hale-fellow manner who loves his victims in a sick, diabolical way" by critics for his portrayal of Alex in Gardens of the Night. Arnold consciously decided to play Alex as a likable, manipulative man who could take in even the most intelligent of children. Arnold felt as though he was a "smart kid" and wanted to make it clear how easily abuse can happen.
Arnold's Abuser Was As Manipulative As His Onscreen Counterpart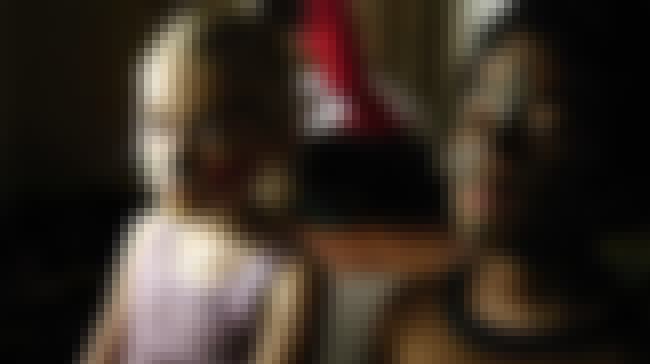 Tom Arnold's mother was an alcoholic who would leave her son alone for long periods of time. As a result, his father hired their neighbor to watch him. This is when the abuse began. While the babysitter wasn't Tom's only caregiver, the abuse continued after Tom's mother left when he was four years old.
According to Arnold, this was part of how the babysitter was able to manipulate him and part of what he channeled into the role of Alex. Arnold's abuser told him "Your mother, she doesn't love you. She left. I'm here for you," sentiments that are similar to the techniques Alex uses to break break Leslie down in Gardens of the Night. Alex makes it clear to Leslie that her father doesn't want her, he doesn't love her, and Alex is all she has left. Leslie gives into this idea and accepts Alex as her protector.
Arnold Pulled A Gun On His Abuser
The three years of abuse Arnold endured came to an end when Arnold could no longer handle the threats against his father. According to Arnold, his abuser showed him a gun and aimed it at his father. Arnold responded by taking his father's gun - he broke the lock the safe with the cartridge - and walking out into the middle of the street. At the tender age of seven, Arnold called out his accuser. Arnold's father knew about the incident, but Arnold never told him why he'd done it:
"You know, I'm 7 years old but I got all the other neighborhood kids with me there and my dad got a call at work, 'It's Tom. He's out in the street with a gun" and, of course, he was very mad because I never told him why. And now, he knows why."
Arnold did something Leslie or her companion, fellow abductee and abuse victim Donnie, never do in Gardens of the Night. In the movie, Leslie and Donnie descend into a life of prostitution, with Leslie recruiting others for Alex.
Arnold Didn't Realize What Had Happened To Him Until Was In Rehab
As Arnold grew up, he became increasingly interested in sex - like most preteens and teenagers do - and read a "sex education book" given to him by his stepmother. After he looked through it, he realized "Oh! I've already done that.'"
For Arnold, he "knew it was strange at age four... he would obviously touch me and do things to me and I knew that it hurt... I do remember having bleeding and my dad was concerned about that."
Arnold didn't fully understand what had happened to him until he went to rehab when he was 30. Arnold told his therapist he thought it was something "natural" and was just a game with another boy. The therapist urged Arnold to dig deeper and find the truth.