Weird History
The Tomb Of The Unknown Soldier Was Exhumed In 1998

Since WWI, countries around the globe have established symbolic tombs for unidentified soldiers or those missing in action. Early medical resources and soldier accountability methods in the first half of the 20th century yielded thousands of unidentified soldiers from America and abroad as a result of WWI and II, as well as the Korean War. Because of scientific and technological advances, there were only four unidentified soldiers at the end of the conflict in Vietnam. Two were eventually identified, and one was determined to be non-American. That left one set of remains for interment in the Tomb of the Unknown Soldier to memorialize those who lost their lives in Vietnam. The remains were technically identified as "designated unknown," even though officials initially found the body with identification. It was largely a series of lab errors that left the remains in question unidentified.
The once-unknown soldier was eventually identified as Air Force Lieutenant Michael Blassie. But the journey wasn't an easy one. Blassie's family had to put public pressure on the Pentagon to have their son's remains disinterred. They've since brought him home and laid him to rest in St. Louis. It's likely that with updated medical technologies and more efficient means of tracking soldiers, there will never be another soldier whose remains go unidentified. Blassie's unique case set off a national debate over whether it's best to symbolically honor the many who have lost their lives or gone missing during combat or give an individual family closure.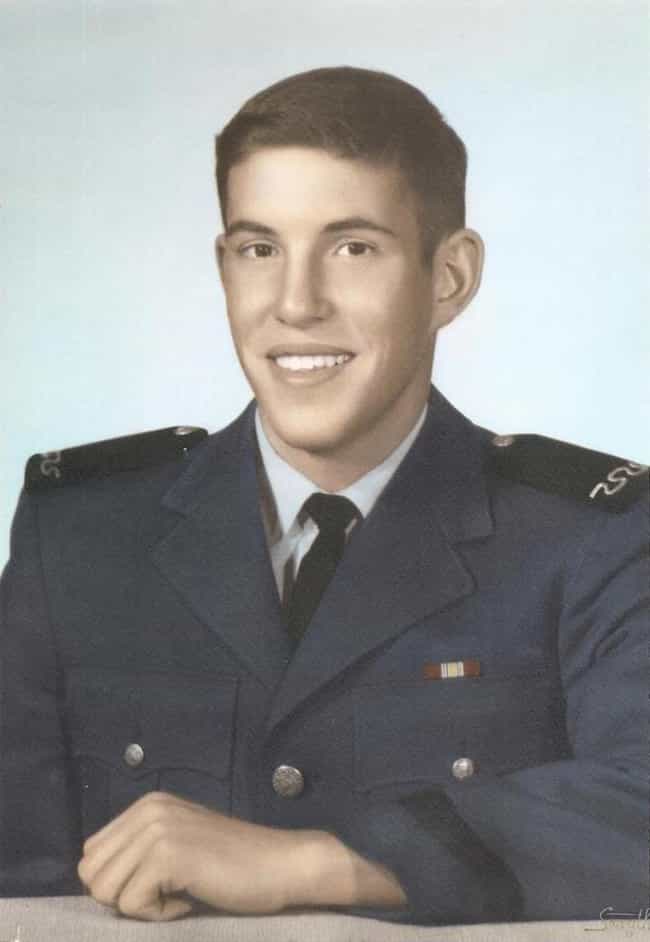 Authorities Discovered The Papers Of Air Force Lieutenant Michael Blassie With The Body Of The Unknown Soldier
The family of Michael Blassie called for the Tomb of the Unknowns to be exhumed; they had good reason to believe Blassie's body was buried there, as those who discovered his remains found Blassie's papers on the unknown soldier's body but later lost them. Blassie lost his life when his plane went down in 1972, but authorities couldn't find his remains immediately afterward.
Six months later, however, a South Vietnamese Army patrol located the site. He reported finding "1 US pilot's body with ID Card, 1st LT BLASSIE, MICHAEL JOSEPH," as well as a rubber raft, a parachute, a flight suit, and a photo of Blassie's family.
Blassie's Papers Were Lost In Transit And A Blood Work Discrepancy Cast Doubt On His Identity 
An army captain sent Blassie's remains and personal effects from South Vietnam to the Army's Central Identification Laboratory in Hawaii, where forensic scientists officially identified fallen soldiers. But somewhere along the journey, Blassie's identification was lost or taken.
The lab's chief anthropologist Tadao Furue estimated the remains were slightly older and shorter than Blassie's. Furue also declared that the blood type of the remains and the blood type recorded for Blassie didn't match. He recommended the body be classified as "designated unknown."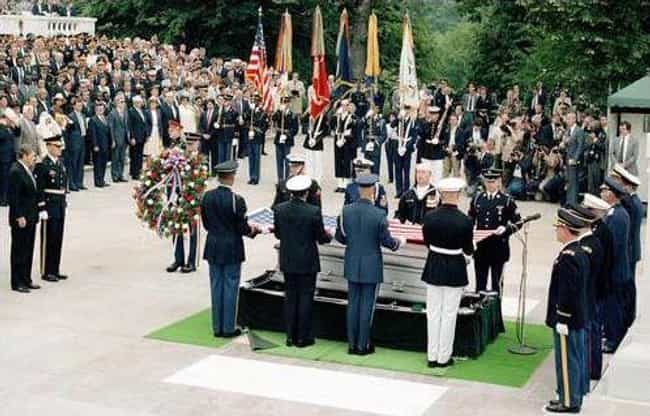 Officials Ordered Evidence Of Blassie's Identity Eliminated, But The Secretary Of The Army Refused
After officials set the internment date for the Tomb of the Unknowns, they demanded all evidence of the soldier's identity be eliminated to ensure he would never be named. But Army Major John Webb was also a veteran, and he decided to do what he felt was right rather than follow orders.
He took notes on the soldier's identity and hid the belongings found with Blassie's remains inside the casket.
The Techniques Used To Reclassify Blassie As Unknown Came Under Fire
In 1985, scientists criticized the techniques anthropologists used at the lab where they classified Blassie's remains as unknown. Samuel Dunlap, who worked in the lab, said the scientists faced pressure to close cases, even if that meant changing information on lab reports.
Dunlap called the techniques employed by chief anthropologist Tadao Furue "completely worthless." In particular, Dunlap criticized the way Furue determined the heights of the fallen: "He would take a bone fragment a couple of inches long and estimate the guy's height. That's impossible."