Actor Trivia
19 Weird Things About Tommy Lee Jones, Hollywood's Most Grizzled Actor

Updated June 4, 2020
1.1M views
19 items
Think you have your Tommy Lee Jones trivia on lock? Sure, he's made reporters cry and fellow actors extremely uncomfortable, but the world is much brighter with TLJ in it, right? Let's look at a few facts about Tommy Lee Jones that might surprise you. He's brainy, gutsy, rugged, and loves polo like no other.
He's also gracious, dapper, generous, and charming, and has written some of his most famous lines. His "I don't care!" to Harrison Ford's "I didn't kill my wife!" in The Fugitive earned him an Oscar. But he's been creating his own iconic lines for a while. He wrote his character's final speech in The Eyes of Laura Mars and flung out gold such as the "Saturday morning cartoons" line in Under Siege.
The Tommy Lee Jones biography may be rife with tears, scowls, and dead air, but it also has little fun facts such as his iconic status in Japan. He's appeared in coffee and phone ads there since the early aughts and is beloved in the country. Jones was the only foreigner to appear in a celebrity video to lift spirits after the 2011 earthquake and tsunami.
Let's sit by the fire and take in these facts about the gentleman from Texas.
He Told Batman Forever Co-Star Jim Carrey He Hated Him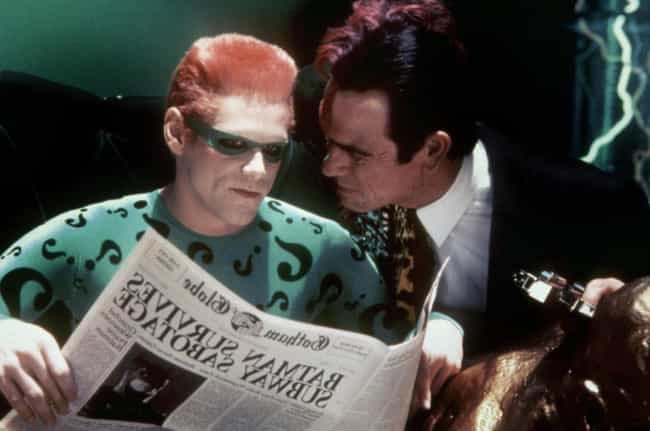 Jim Carrey, who starred in Batman Forever with Tommy Lee Jones and noted fellow hackle-raiser Val Kilmer, told Howard Stern that Jones, far from being Two-Faced, told Carrey directly to his face what he thought of him.
"I was really looking forward to working with Tommy because he was a fantastic actor, and he still is. I love him. I mean, he's amazing. But he was a little crusty… I think he was just a little freaked out because Dumb and Dumber had come out on the same weekend as Cobb, and Cobb was his big swing for the fences, pardon the pun. And that didn't work out, and it freaked him out. I think it made him... I walked into a restaurant the night before our big scene in the Riddler's lair and the maître d said, 'You're working with Tommy Lee Jones, aren't you?' I said, 'I am.' He said, 'He's in the back corner.' I said, 'Oh, great. I'll go say hello.'

And I went up to say hi and the blood drained from his face in such a way that I realized that I had become the face of his pain or something. And he got kind of shaking and hugged me and said, 'I hate you. I really don't like you.' And I was like, 'Wow, okay, what's going on, man?' And he said, 'I cannot sanction your buffoonery.'"
Carrey has never slammed Jones for his remarks nor Jones treatment of him on set. but Batman Forever's director Joel Schumacher called Jones a "bully."
Jones has appeared in Boss coffee ads in Japan since 2006, in which he plays an alien who has different jobs, such as a train station employee and taxi driver. Watch the video. Seriously. He also appears in SoftBanks (a telecommunications and internet company) White Family ads.
Tommy Lee Jones is clearly having a blast and the Japanese love him. He was the only foreigner to appear in a music video with Japanese celebrities to raise the country's spirits after the 2011 Tōhoku earthquake and tsunami. He visits the country regularly, even when he's not promoting a film or working.
He Has A Nice Long List Of Stuff You Can't Ask Him During Interviews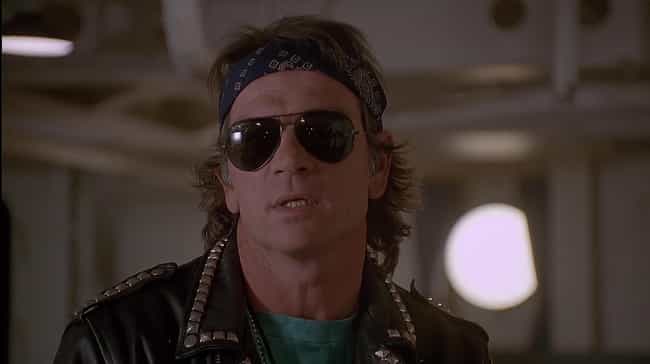 There are a lot of things Jones won't talk about in interviews, including his marriages, his real estate holdings, his political views, his friendships, and other things interviewers painfully discover as they negotiate the mine field that is Tommy Lee Jones.
Luckily, interviewers always know where they stand: Jones has no problem telling you if he finds your questions moronic or baffling.
"Do you really think I sit around and ask myself questions like 'How does success feel?'" as he snapped at Texas Monthly's Skip Hollandsworth.
At Harvard He Was Caught Between His Love Of Football And Desire To Act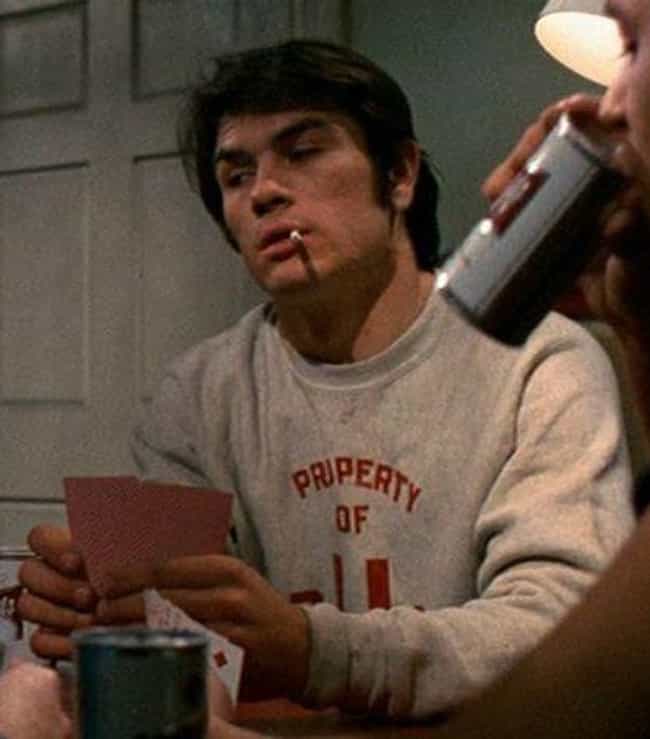 Jones played offensive guard and was All-Ivy League for an undefeated Harvard football team, during which time he participated in a legendary 1968 game against Yale known as "The Tie." He recounts the legendary game in the documentary Harvard Beats Yale 29-29.
Given his love of football and desire to act, Jones found himself caught between these passions when he first arrived at Harvard. Unsure of whether to accept a role in a play or try go for the football team, he sought advice from the Harvard freshman football coach. Jones recounted the exchange in Interview Magazine,
"'Look, I'm interested in acting. I auditioned for and have the chance to play a part in The Tempest. Do you think there's any chance that I'm going to be able to start on this football team? Because I'm looking at football and I'm looking at theater, and I want to know what my prospects are.'

And he said, 'I don't know how well you're going to do, but I can tell you that you've got four more years to play football, and you can be an actor for the rest of your life.'"