Entertainment
Inside Janet Leigh And Tony Curtis's Troubled Relationship

Updated January 10, 2020
11.9k views
14 items
In the 1950s, Tony Curtis and Janet Leigh were perhaps the most beloved Hollywood couple. Their careers were bolstered during their relationship, and in addition to appearing in movies alongside each other, they appeared together in fan magazines and gossip publications. Like many other Hollywood relationships, however, Leigh and Curtis's marriage would not last, and the way in which it crumbled is another story of fame, fortune, and insecurity tearing two people apart.
Both Curtis and Leigh's careers were built on fabricated personas, as Curtis was born Bernard Schwartz and Leigh as Jeanette Helen Morrison. Curtis grew up in poverty in the Bronx before being spotted by a Universal scout while starring in an acting school production. While the studio groomed him to become a leading ladies' man, Leigh was under contract at MGM, also capturing Hollywood's attention. When the two met in 1950, they felt an immediate attraction.
Leigh's most notable role as Marion Crane in Psycho and Curtis's as Joe in Some Like it Hot both hit the silver screen prior to their divorce in 1962. By then, however, their relationship had already begun a downward spiral. Daughter Jamie Lee Curtis describes herself as a failed "save-the-marriage baby," and remembers how her parents' animosity affected both her and her sister, Kelly, causing a rift between their relationship with Leigh and Curtis. While both Leigh and Curtis are most remembered for their separate works, their years spent together in the spotlight made them one of Hollywood's most notable yet troubled couples.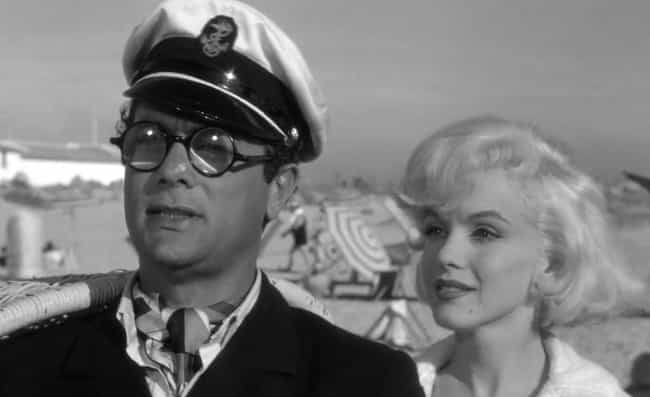 When Curtis First Asked Leigh Out, He Pretended To Be Cary Grant To Test Her
Curtis and Leigh first met in 1950 while attending an RKO party in Hollywood. "Her face was exquisite - and those beautiful bosoms and tiny waist," Curtis remembered. "It just devastated me to look at this woman... I noticed how everybody responded to her, and I said, 'I want her. I want her to be mine.'" At the time, Howard Hughes was pursuing Leigh, but she wasn't interested and gave Curtis her number when he asked.
Questioning why Leigh would choose him over Hughes, Curtis decided to test her. Using the Cary Grant impression he would later use to play his Shell Oil Junior character in Some Like It Hot, Curtis phoned Leigh and asked her out in Grant's voice. Confused as to why Grant would want a date, Leigh remembered hearing about Curtis's ability and realized it was really him on the phone. Leigh politely turned down the offer, explaining that she had already made a date with Curtis.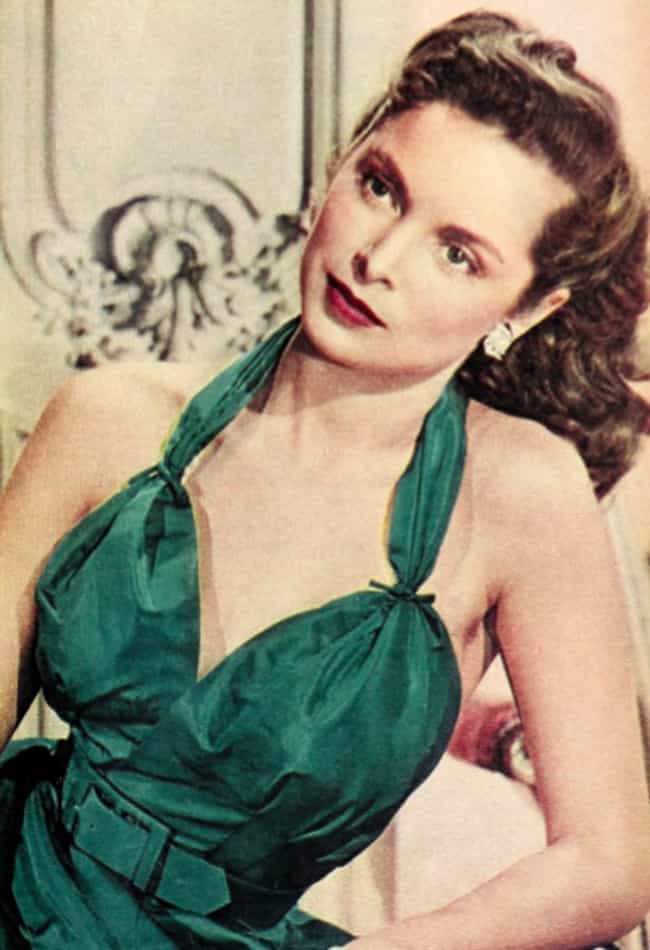 When Curtis Visited Leigh In Pittsburgh During Filming For 'Angels In The Outfield,' He Became Jealous Over Rumors Of A Romance With Ralph Kiner
At the beginning of their relationship, Leigh and Curtis were so attached, Curtis often visited her Hollywood sets so they could take walks or eat lunch. "Our relationship was very hot, very physical in those early years," Curtis remembered. "That was a major part of it - the actual touching and holding. We both needed each other physically, and we were a perfect match."
While filming Angels in the Outfield in Pittsburgh, one of Leigh's heels became stuck on a muddy baseball field. Pittsburgh Pirate player Ralph Kiner came to her rescue by carrying Leigh off the field. Unfortunately, tabloid reporters at the scene captured the event on film and published rumors that the two were having a romantic relationship. After Curtis came to visit and read the stories, Leigh told him the articles were published for publicity in order to calm him down.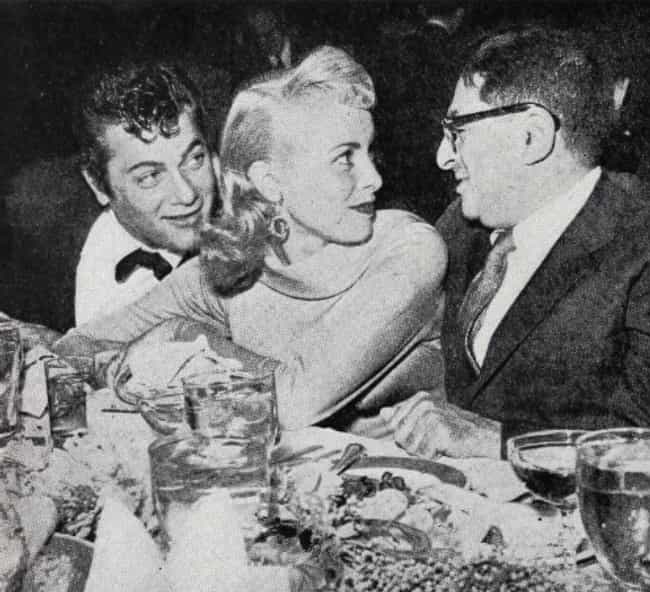 Curtis Proposed To Leigh Over The Phone While On Tour For 'The Prince Who Was A Thief'
By 1931, Universal Studios wanted to turn Curtis into a romantic lead and pressured him to marry his frequent co-star, Piper Laurie, although he was dating Leigh. "I could see that the studio was trying to groom me to be the next great screen lover, " Curtis remembered. "The studio pressure, the publicity, and the focus on my personal life - all this craziness really unsettled me, and I didn't know how to deal with it."
While touring with Laurie to promote The Prince Who Was a Thief, Curtis felt torn between his love for Leigh and Universal's promise of more money if he married Laurie. Although growing up in poverty made the idea of wealth enticing, Curtis felt more drawn to the idea of marrying Leigh. "I knew that if she married me, it would be for myself, because she was already an established star," he recalled. "It wasn't as if marrying me was going to do anything for her career." After making up his mind, Curtis called Leigh and proposed over the phone.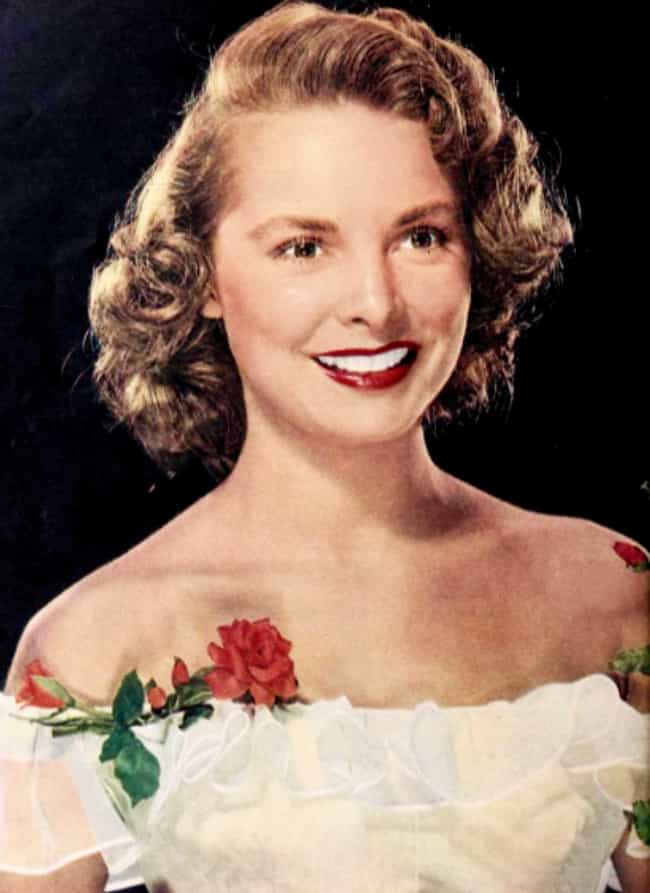 Both Leigh And Curtis Were Pressured Separately Not To Marry Each Other
After Curtis proposed, Universal head Leonard Goldstein called him to personally ask Curtis to reconsider. Although Goldstein claimed his objection came out of concern for Curtis's career, Curtis believed he had an ulterior motive. "Why didn't they want me to marry Janet?" he wrote in his memoir. "Because she was under contract to a rival studio. MGM." Others objected to the marriage as well. "The evening before the wedding, Jerry Lewis cornered me," Curtis remembered. "Jerry said, 'What are you doing?... Getting married will [end] your career...' I liked Jerry, but I ignored his advice." Lewis apparently forgave Curtis and he ended up acting as his best man.
Leigh also received her share of criticism for accepting Curtis's proposal. In addition to objections from MGM, Leigh's father shunned the marriage as he worried it would hurt her career. When Curtis called Leigh the night before the wedding wondering if they were making a mistake, Leigh replied, "That's fine, because I don't want to marry you either," and hung up.
"A few minutes later I got her back on the phone, apologized, and begged her to marry me," Curtis remembered. "We talked for an hour and patched things up..." The two officially married in 1951.