Unspeakable Times
Bizarre Facts You Never Knew About The Tonya Harding Debacle

Updated May 15, 2020
504k views
12 items
On January 6, 1994, Nancy Kerrigan stepped off the ice after a long figure skating practice at the US National Figure Skating Championship; she won a Bronze medal at the 1992 Winter Olympics and she planned to make it to the podium again in 1994. Tonya Harding also skated at the 1992 Olympics, but she finished fourth, and, likely, it stuck in her craw. As Kerrigan walked away from the rink, an assailant hit her just above the right knee with a tactical baton. He was trying break her leg, and he failed. The ensuing Olympic scandal made both women infamous, but even though you've likely heard their names over and over, there are still plenty of things you didn't know about Tonya Harding and Nancy Kerrigan.
Harding's ex-husband Jeff Gillooly and her bodyguard Shawn Eckardt planned the attack; they hired Shane Stant to attack Kerrigan and Derrick Smith as the getaway driver. Harding denied having any prior knowledge of the attack but later pled guilty to hindering the prosecution because she did not immediately come forward with pertinent information. If you've ever wondered about all the gritty details of what happened in the Tonya Harding scandal, you've come to the right place.
Harding Allegedly Lied About Her Handwriting Appearing On A Note Used As Evidence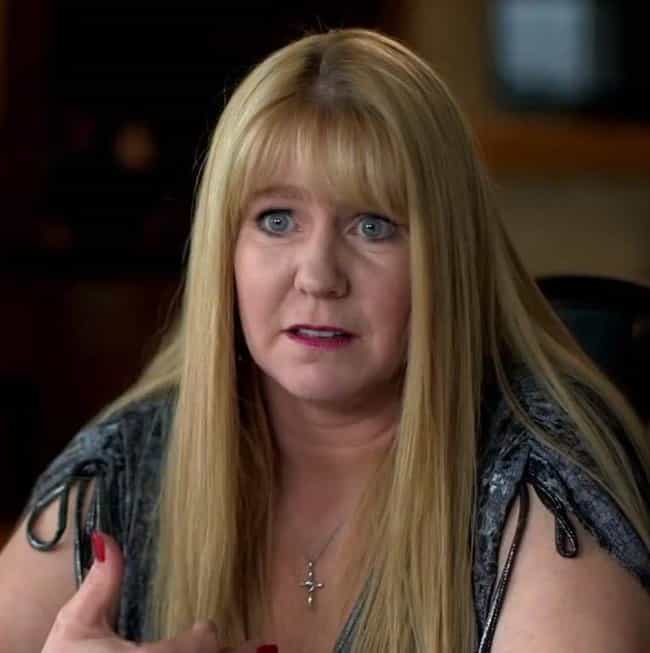 During the investigation, police uncovered a seemingly incriminating piece of evidence which had the potential to corroborate Jeff Gillooly's claim that Harding helped plan the attack. He said Harding made calls to the Tony Kent Arena (Kerrigan's main practice space in Massachusetts) and asked about Kerrigan's practice schedule. Investigators later found a note with the name of the arena written on it. In ESPN Films' 30 for 30: The Price of Gold documentary, Harding said, "They tested the handwriting and it was not mine."
Immediately after, Norman Frink, who was a Multnomah County deputy district attorney at the time, said, "We had the handwriting tested and it was identified as her handwriting."
Attacker Shane Stant Stayed At A Hotel Under His Own Name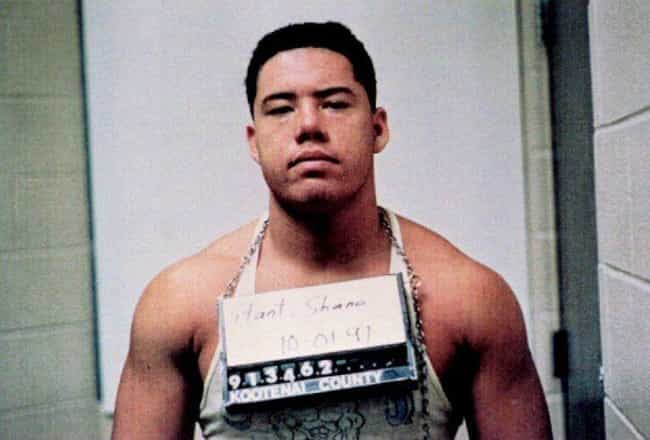 Of course, those responsible for the attack deserved and needed to be caught and held responsible, but it's unbelievable how easy they made it. Shane Stant, for example, stayed at a hotel in Detroit under his own name. Mark Lund, founder of International Figure Skating magazine, perhaps described that mistake best: "Could they be any more stupid? Were you asking to get caught? Because you were going to get caught."
Shawn Eckardt And His Dad Openly Talked About The Crime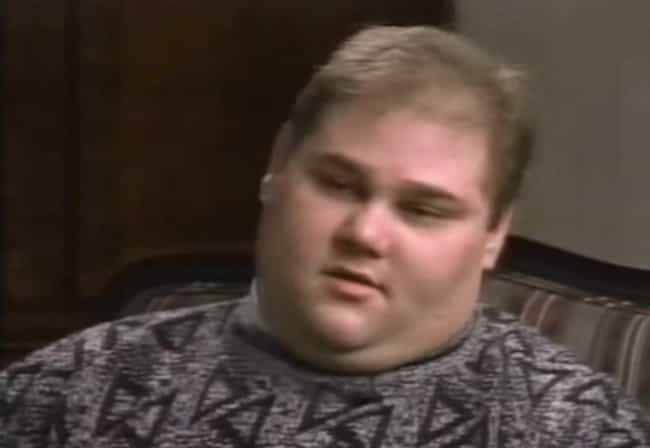 Add Shawn Eckardt, Harding's bodyguard at the time, to the list of especially dumb people involved in this scheme. He couldn't keep his mouth shut about his involvement and told his mother, father, and others. It appears that trait runs in the family, because Eckardt's father also blabbed and, in doing so, he contributed to his son getting caught. A woman sent a letter linking Harding and Gillooly to the attack to KOIN, a Portland television station, after hearing about it from Eckardt's father.
Police soon interviewed Eckardt, and he started talking when he realized the penalties he faced.
Kerrigan Wore The Dress She Was Attacked In To An Olympic Practice With Harding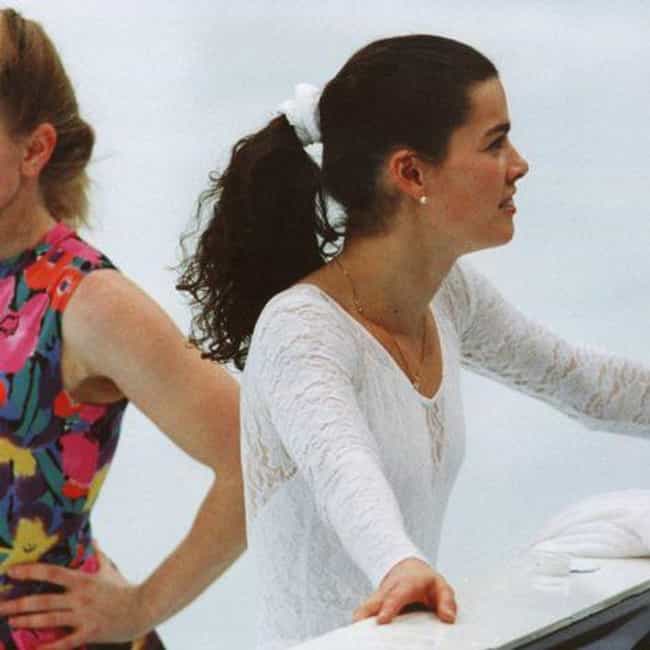 For obvious reasons, Kerrigan did not want to skate with Harding at Team USA's Olympic practice session, but per tradition, each country hits the ice together, so the Olympics Committee didn't make an exception. Kerrigan made a very specific outfit choice for her uncomfortable, dramatic reunion with Harding. As Kerrigan's husband and agent Jerry Solomon describes, "Here was this absurd situation that never should have taken place, but there was some irony in that Nancy wore the dress that she had been attacked in just simply to make a statement, saying, 'You are not going to take this away from me. You're going to have to bring more than a couple of thugs and a bad plan to take me out of the Olympics.'"