Total Nerd The Top 10 Funniest Gay Marriage Comedy Bits

Now that gay marriage is legal in several countries, it seems so silly to look back on the days when homosexual couples couldn't unite in wedded bliss. These comedians have come up with some of the funnies comedy bits about gay marriage - from stand-up, to viral sketches, and everything in between. Each gay marriage comedy bit shows just how ridiculous the concept of banning gay marriage was in the first place.
Even though gay marriage is a serious topic, these jokesters are sure to
make you laugh
about the topic with their hilarious gay comedy bits. Jon Stewart, Patton Oswalt, and Louis CK are just a few of the big names on this list. They poke fun at the insensitive ban on gay marriage in America with their smart, tasteful jokes. Vote up the best gay marriage comedy bits below, and be sure to let us know what you think in the comment section.
Louis C.K. sees WHY people are against gay marriage (their religious beliefs, etc., etc.), but goes on to contemplate how in hell they could possibly defend banning it in the actual court system (the absurdity of which was proved in today's decision).
Also Ranked
#34 on The Funniest People of All Time
#7 on The Funniest Stand Up Comedians of All Time
#28 on The Most Original Comedians
#64 on The Most Successful Saturday Night Live Alumni
see more on Louis C.K.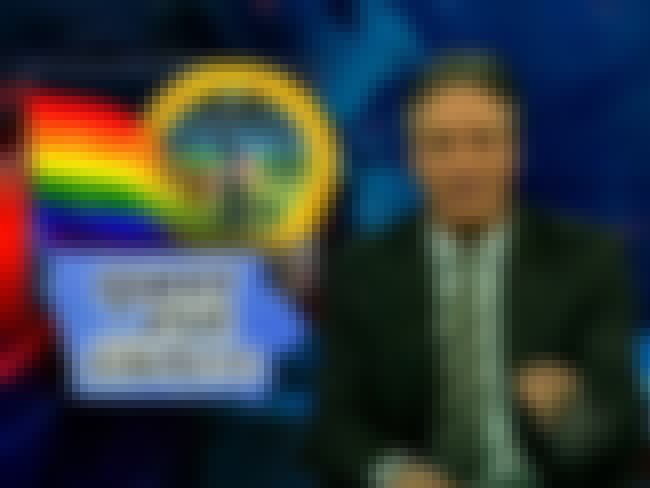 The Daily Show always has the smartest, most creative and satirical things to say about any given issue, and their stance on gay marriage rights is no different.
Click here to see Daily Show correspondent Jason Jones give a wonderful exagerration of the "different" gay that exists in Arizona, after the ban on gay marriage went through in the much-boycotted state. He gives a calming speech of relief to people who, if just for a second, thought gay marriage might be legalized in their state.
Ed Helms on The Daily Show right after gay marriage was legalized in Massachusetts, reporting about the "Mass Hysteria" that broke out after it happened.
The wonderful musical that was made in the midst of the 2008 election of Barack Obama, which also saw the passing of Prop 8, which put a ban on gay marriage in California.
The poignant, brilliant and hilarious 3-minute musical stars Jack Black, John C. Reilly, Neil Patrick Harris and more.
And after today's great news, on a personal level, it's great to say that I finally feel like a Californian again, now that they've removed that horrible, horrible ridiculous scar.
At 01:35 Patton Oswalt makes a point about how Repbulicans love gay things, but only when they're on display for their twisted, diluted entertainment.
Also Ranked
#29 on The Funniest Stand Up Comedians of All Time
#68 on The Most Original Comedians
#46 on The Best Animated Voiceover Performances
#80 on The Best Short Actors
see more on Patton Oswalt