VOTE

The Top 10 Hot Celebrities Egotastic! Can't Wait to Turn 18

3.9k votes
1k voters
872.7k views
10 items
Follow
Egotastic.com is arguably the most prolific celebrity sex, sexy and paparazzi pic/video site on the web; sort of a Mr. Skin For Real Life, if you will. Here are 10 jailbait celebrity girls who they can't WAIT to be able to comfortably (legally) to report on, with good reason.
Get ready to look at pictures and then read dates that will make you feel like a dirty, dirty old man.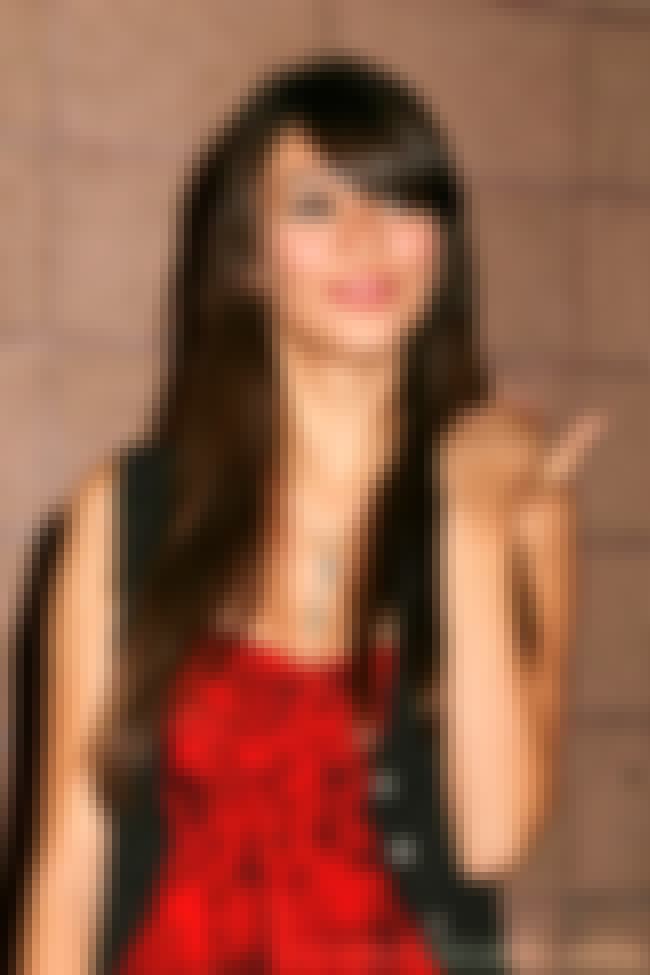 Born February 19, 1993
Victoria Justice is part of the Nickelodeon crew of girls just under 18 that are a ticking time bomb of awesome waiting to happen for everyone's enjoyment.
Being part of Zoey 101 (a TV show), she starred in the second biggest premiere for any show in Nickelodeon history and is an actress/singer.
She also looks like
this
.
Also Ranked
#50 on The Most Beautiful Women In Hollywood
#80 on The Best Current Female Singers
#55 on The Best American Idol Contestants Ever
#94 on The Most Beautiful Women in the World

Agree or disagree?
see more on Victoria Justice
Born December 8, 1993
You might know AnnaSophia Robb from Race to Witch Mountain (starring her and Dwayne "The Rock" Johnson) and from the recent bikini pictures of her that came out on Egotastic! during her filming about that one-armed surfer girl, click here for the gallery.
Seems even the guys over at Egotastic! had a SLIGHT problem posting the pics, but in the interest of journalism, it seems that celebrity blogs just don't have the patience to wait on people like her to turn 18 just so everyone becomes
fair game.
Also Ranked
#59 on The Most Beautiful Women Of 2018, Ranked
#10 on Everyone Is Talking About New York Con Artist Anna Delvey, So Who Should Play Her In The Show?
#30 on Beautiful Young Actresses Under 30

Agree or disagree?
see more on AnnaSophia Robb
Born May 14, 1993
Miranda Cosgrove is a world-famous actress and singer who's best known for her performance as iCarly in the Nickeloden show iCarly, needless to say, the most popular character on the show.
She earns approximately $180,000 per episode of iCarly which means that she'll soon begin to get bored, and we all know what happens when hot celebrity teens get bored (they get "crazy", apparently).
One of the few "good girls" on this list, she has not given us any reason to believe that her turning 18 would be exactly "lucrative" for all of us (by "us", I mean The Internet, of course), but you never know.
At the very least people would be able to start more freely posting pictures of her (which should be used purely for promotional purposes, of course) like these:

Agree or disagree?
see more on Miranda Cosgrove
Born November 23, 1992
Miley Cyrus is the Britney Spears of her generation.
From a young age her father made her do magazine covers where she was naked ( click this link ) and made her perform absolutely everywhere under the sun.
After she got her Disney show Hannah Montana, she became world famous. And this is where the fun begins.
Scandal after scandal, she's been taking risque, barely legal pictures of herself on her camera phone (she was 15, 16 at the time of the pictures, click here for the miley cyrus camera phone pictures and here for even more).
After this, she not only had a celebrity lesbian kiss scandal, but also has been making headlines on her latest tour wearing the tiniest ( jailbait tour gallery 1 ) outfits ( jailbait tour gallery 2 ) EVER ( aaaaand here are the latest ones ).
Once she turns 18, it will feel like the moments in Jurassic Park when they open that huge wooden gate into the park: exciting, most likely epic and just a little bit scary.
Also Ranked
#29 on The Best Current Female Singers
#38 on The Best Current Pop Groups/Singers
#87 on The Greatest Former Child Stars
#82 on Who Is America's Sweetheart in 2018?

Agree or disagree?
see more on Miley Cyrus