VOTE

The Most Beautiful Women with "Bad" Teeth

23.7k votes
5.8k voters
4M views
10 items
List Rules These girls all have bad teeth, but that doesn't mean they still can't be hot, so vote them up.
In honor of "Mad Men's" starlet Jessica Pare and her distracting set of chompers, here's a list of the absolutely hottest women who happen to have a dental structure that most would consider unattractive. If you're not into "bad teeth" and feel like these girls have teeth that resemble when you're winning at that clown game you play with a skeeball cannon at arcades, then this list isn't for you. If you're into "women," then it definitely is, because all these girls are hot as hell despite their obvious flaws... OM NOM NOM NOM!
This list includes celebrities with crooked teeth and buck teeth. For example, Anna Paquin teeth, Avril Lavigne teeth, Vanessa Paradis teeth, and many more!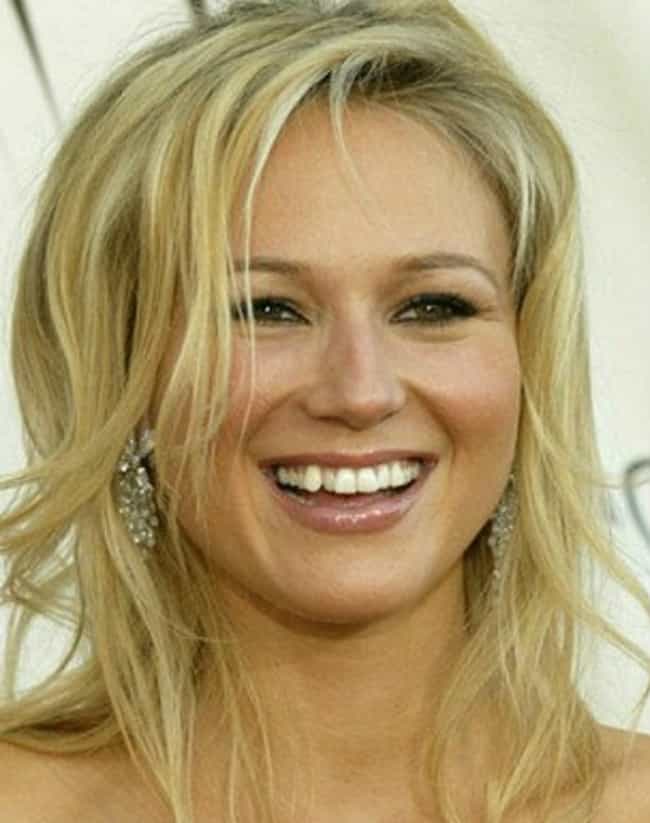 Here's a Jewel quote that shows she's pretty down to Earth from a time when being eco-friendly probably wasn't as "cool" and celebrities were more honest: "People think I'm some kind of hippie. I don't even recycle."
Jewel, whose last name is Kilcher, for those of you who haven't had posters of her on your wall, is one of the most talented singer/songwriters of our time and gave us some of the most memorable late '90s hits like "What If God Was One of Us?" "Dreams," "Who Will Save Your Soul," and other songs on that Lillith Fair compilation you got for free but probably threw out.
Horrible teeth (but still cute) picture.
Intentionally closed-mouthed smile.
Either way, she has been featured on a lot of magazine covers, viral videos, TV appearances, and everywhere else, showing off her pearly white fangs in a way that only she can. The greatest part about Jewel is that not only is she a regularly pretty undeniably hot chick, but she owns her flaws like a car bought with lottery money.
A WHOLE GALLERY of Jewel looking hot in a purple bikini.

Agree or disagree?
see more on Jewel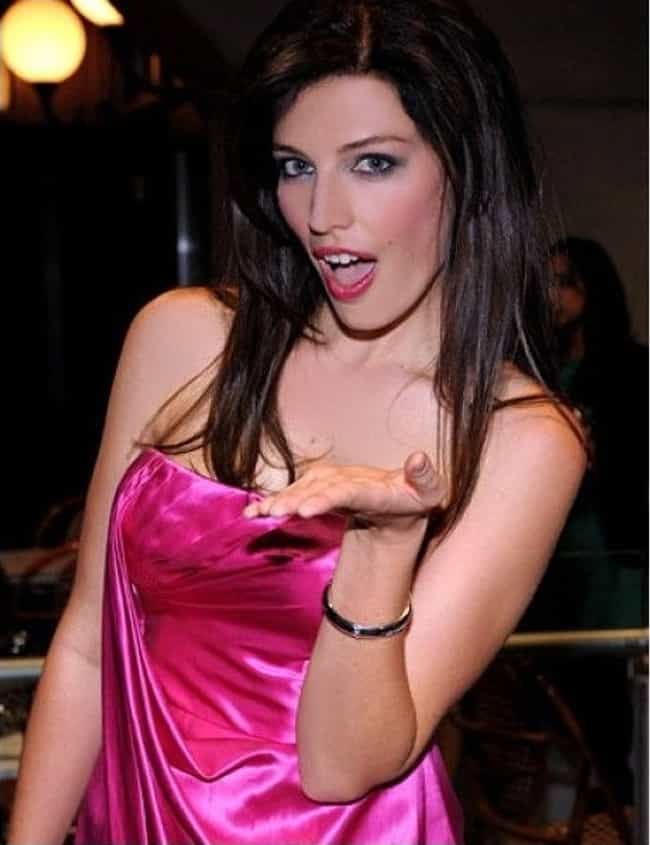 Jessica Paré, also known as one of the stars of the newer seasons of "Mad Men," took charge of the season and stole the hearts of absolutely everyone in the audience. Not only was she the everywoman, attainable, self-conscious, and an adorable receptionist, but she ended up becoming quite a major character in the last season.
Intentionally closed-mouth smile picture (still cute, though.)
Obviously, there's still more that needs to be seen from this gorgeous woman, as her career is just (really) starting out, but one thing that she is well aware of, and that the audience probably noticed, is her incredible overbite, as well as the poor state of some of her "Halloween Mask" teeth. Of course, in the '60s, dental care wasn't the best thing in America, so it plays really well on the show, but her teeth aren't in great shape, as they are uneven and stick out when she opens her mouth.

Agree or disagree?
see more on Jessica Paré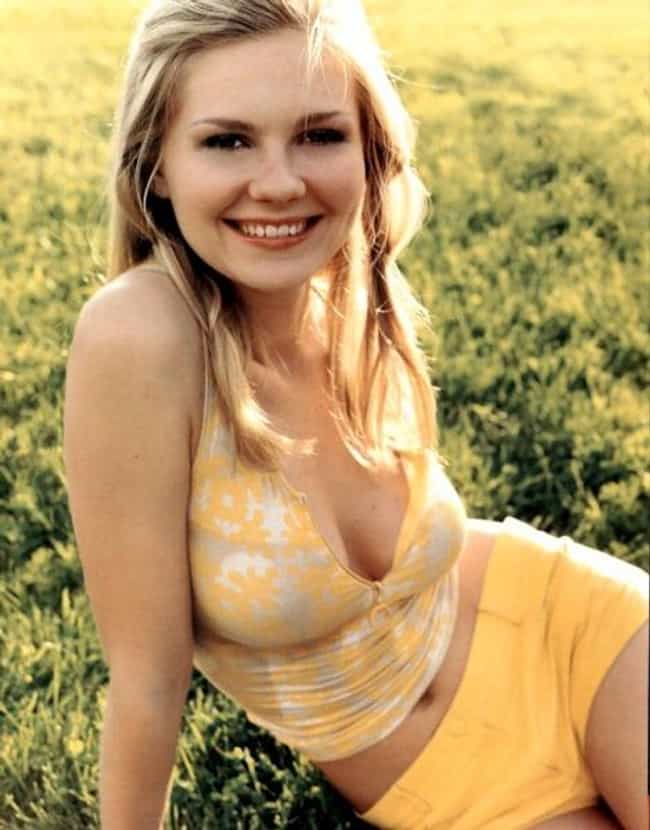 Kirsten Dunst has been in our sights ever since she starred in Interview with the Vampire. She showed us how hot and awesome she could be in the Virgin Suicides and then through movies like Sam Raimi's Spider-Man series, Eternal Sunshine of the Spotless Mind, Crazy/Beautiful, Elizabethtown (and other movies where she hops around in her underwear) she proved how hot she could be and why she deserves her status as a star.
BUT, everyone that dislikes the way she looks has one thing to say: her teeth suck. Well... once again... would you really deny this?
She brings life to any role she's in and really knows how to play that girl that you thought you had a chance with in high school. Plus, she's an awesome looking girl, so busty, awesome in pictures it really forces you to think "well... who the hell would be looking at her teeth anyway?"

Agree or disagree?
see more on Kirsten Dunst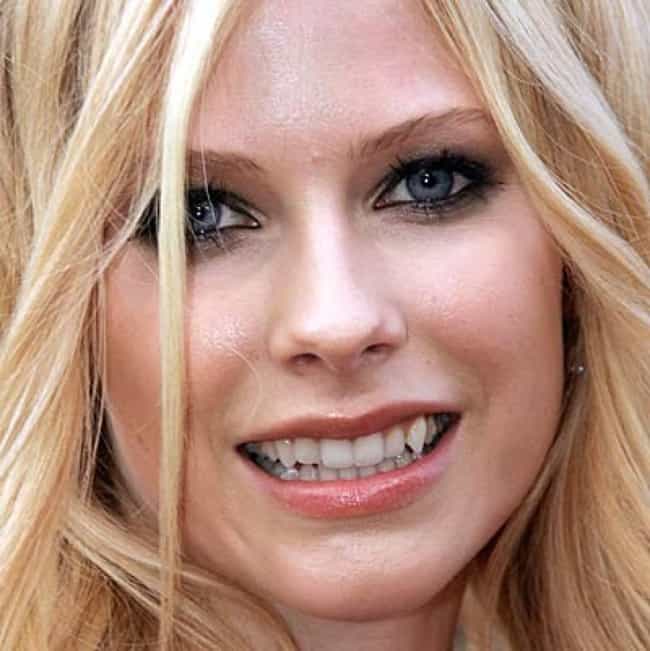 Avril Lavigne has notoriously bad teeth, even though she's one of the most beautiful little people on the planet. Not only that, but she's also one of the most popular. Did you know that for YEARS, that's right YEARS, she had one of the top five most viewed videos on YouTube? It was for that song "Boyfriend." Even though that is an abomination of nature and she started out trying to be punk when she really was the antithesis of it, she's still one of the most eligible women in Hollywood. She's an international star and hundreds of thousands of (probably foreign) dudes have her plastered all over their walls.
Her bad teeth have either been photoshopped in most magazine shoots or she's corrected the problem, but here is a picture of her notoriously vampiric fangs (which was before vampires were even cool.)
Here's a HOT picture of her in her Maxim spread.

Agree or disagree?
see more on Avril Lavigne