WTF
The Top 10 Most Brutal Post-Sex Reactions in Recent News

From a guy who threw a TV at his girlfriend after a threesome, to a man who shot a girl because of an AIDS joke, to a girl who stabbed a guy after sex because she thinks she's a werewolf, here are the weirdest, most insane things people in recent news have done after having sex with someone. This list is about people who had really bad reactions after sex. Not medical reactions but shotgun to the head kind of reactions. These are the people who freaked out after getting their freak on.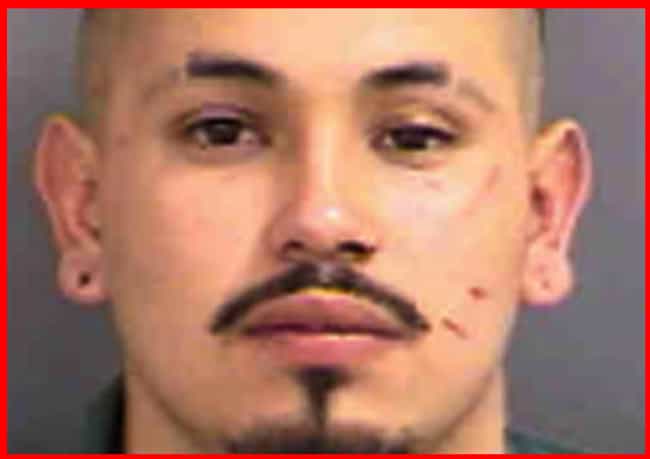 1
Man Throws TV At Girlfriend After A Threesome
A 22 year old man and his wife planned a threesome, because why the hell not? Jorge Silva and his wife were getting down to it with another woman when Silva's wife said he "freaked out". What brought on this rage? Well, according to Mrs. Silva it was when she started kissing the other woman, when she started getting into it with the "third" in their threesome (who was a woman), out of nowhere, all of a sudden, her husband started hitting her.
Apparently this guy didn't understand the concept of a threesome when he asked for it, kind of like when you order something you've never had at a new restaurant and it comes with everything you hate. Most likely, though, this guy is just a complete idiot. Look at his face. Nothing about his face says "I understand things".
The wife and the other woman ran to the bathroom and locked themsevles inside and Silva busted through the door and continued wailing on her, horrifyingly. The wife curled up to avoid getting hit into what is refered to as "the turtle" in hockey and Silva contiued to punch her, then he went that extra step from creepy, twisted piece of garbage domestic abuser into absolutely batsh*t insane. He then "swung the TV at her like a bat," according to the other woman. Silva hit her twice with the TV before dropping it on her, then grabbed a second TV set (they had two TVs!) and threw it at her, according to the report. How many TV's does this guy have laying around that he can just destroy two of them?
The other woman said she tried to break it up, but that Silva would punch her when she did. When deputies arrived they found Silva's wife covered in blood, her face swollen and sporting what looked like a broken nose.
The worst part is Silva's explanation: he told deputies his wife had attacked him after she kissed the other woman, because girl on girl kissing turns a female crazy? Then he said he became jealous after the women started kissing and wouldn't let him in on it, also probably stating that he "felt lonely and stuff" after courteously setting down his pacifier long enough to have an adult conversation.
He also said he knocked down the bedroom door because he thought the two were having sex without him, which, as we all know, makes it legal okay to basically go all The Shining on your girlfriend.
Getting a threesome with another girl and your girlfriend, then getting so mad that you throw a TV at your girlfriend is like winning the lottery and getting pissed about the taxes, and then getting so mad you throw a TV at your girlfriend.