True crime

10 Interviews With Serial Killers That Will Appall You

751.9k views
10 items
Follow
Embed
Serial killer interviews capture the fascinating facades various psychopaths and murderers try to present to the public when attempting to rationalize their actions. This list of interviews with serial killers contains mention some of the most sick and twisted acts imaginable, as described by those who committed the heinous crimes. Discretion is advised.
Seeing these serial killers attempt to justify, or in some cases, lie their way through their crimes, spotlights them in a shameful humility, caught up in their own stories and explanations of rationale. Some are convincing, entertaining, or just plain vile, but all of them allow a peek into the twisted minds of some of the most notorious cold blooded killers.
It's interesting to get a look inside the heads of the most notorious serial killers ever as an attempt to understand what made them take the lives of others, but just as their crimes are incomprehensible, their explanations are often just as baffling.
As chilling as these stories of murder, rape, dismemberment and much worse are, there is comfort that these convicted killers, if still alive, are locked away to never hurt anyone ever again.
back to page 1
David Berkowitz looks like your average middle-aged, schlubby goofball. You probably wouldn't guess, context aside, that he's serving six consecutive life sentences in prison for the murder of six people (not to mention the wounding of several others) between the years of 1976 and 1977. And yet, here we are.
Berkowitz was captured in 1977, as he was allegedly en route to committing another murder. Interviews with various psychologists revealed that he likely was suffering from paranoid schizophrenia, and that he believed himself to be part of a Satanic cult under direct orders from the Devil. (He had subbed himself the "Son of Sam," referring to a dog - Harvey - owned by his neighbor, Sam Carr. Berkowitz thought the dog was possessed by a demon who had instructed him to kill.) Though, obviously, Berkowitz was experiencing delusions, some law enforcement experts have theorized that there may have been other Satanists who had committed some of the "Son of Sam" crimes. Berkowitz confessed, but some of the "Son of Sam" shootings remain open cases.
In this interview, Berkowitz recounts his past contract with the devil and satanic rituals, claiming that they are all entirely behind him. He insists that he is a changed person, saying, "my job was to be a soldier for the devil, and to bring destruction. Ultimately that good would become of it, and that would help bring about the apocalypse, the end of the world, so God would establish his kingdom of peace."
Today, Berkowitz is still alive and resides in Sullivan Correctional Facility in Fallsburg, New York. He claims to be a born again Christian, and even maintains his own website through a third party source, as he notes that he is not allowed access to a computer. In 2006, Berkowitz released a memoir titled, "Son of Hope: The Prison Journals of David Berkowitz." He claims he receives no money from its publication.
see more on David Berkowitz - The Son of Sam
Ted Bundy, a notoriously handsome serial killer, had seemingly no problem luring in female victims. The standard depiction of the serial killer - a deranged loner, unable to assimilate into traditional society - doesn't fit Bundy's case at all. He was well-liked, personable and had been raised in a close-knit Christian household.
In the aftermath of his capture, in fact, his crimes were largely blamed on his intense obsession with pornography. In the final interview Bundy gave, just one day before his execution in 1989, he spoke about his pornography addiction with psychologist Dr. James Dobson, a close friend of former President George W. Bush perhaps best known today as the founder of the influential Focus on the Family political activism organization.
During the discussion, Bundy suggests that "pornography can reach out and snatch a kid out of any house today. It snatched me out of my home, 20, 30 years ago."
see more on Ted Bundy
Edmund Kemper, known as the "Co-Ed Killer," murdered five hitchhiking college girls between May of 1972 and February of the following year. After the killings, he would often put the corpses to perverse use, engaging in oral sex with the women's severed heads or posing them for "pornographic" film shoots.
Kemper's first two victims had been his grandparents, whom he had shot to death at age 15 (purportedly just to find out what it would feel like.) His killing spree ended on Good Friday of 1973, when he beat his mother to death with a hammer, mutilated her corpse and then killed his mother's best friend for good measure. He had planned to escape in his car, but then turned himself in to police after hearing a report about his crimes on the radio.
Kemper's calm, matter-of-fact demeanor and well-spokenness likely relates to his high IQ, and his sociopathy. Fast forward to the 3:30 mark for Kemper's chilling details regarding his state of mind after dismembering bodies, and his thought process when speaking to a detached head.
Kemper ends the interview with these final words: "I am an American and I killed Americans. I am a human being and I killed human beings. And I did it in my society."
see more on Edmund Kemper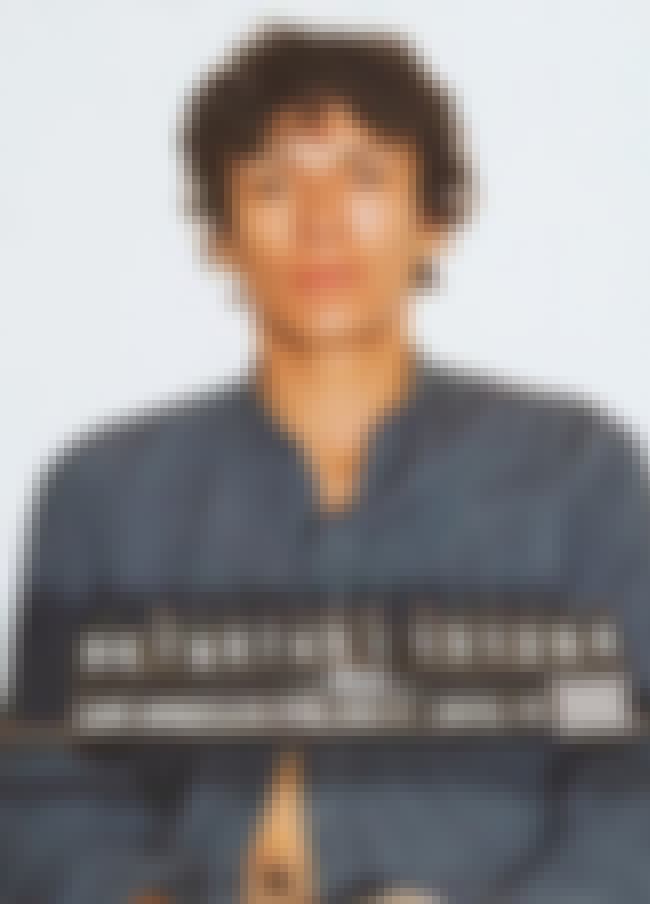 Better known as the "Night Stalker," Richard Ramirez assaulted both men and women over the course of one year from 1984-1985. His victim count is at least 14 people, if not more. This interview of him in prison, conducted by Mike Watkiss, focuses largely on Ramirez's obsession with the concept and practice of evil. (The interview itself begins at the 3:05 mark.)
The conversation ranges from a philosophical discussion of evil, to Ramirez's take on the women who became obsessed with him after his imprisonment (including one of the jurors that put him away) and even into Ramirez's own personal politics. (He felt "serial killers do what governments do on a large one. They are a product of the times, and this is a bloodthirsty one.") Ramirez also denies feeling any "normal" human emotions.
Throughout the interview, Ramirez is persistent in getting his script and answers out to the reporter, regardless if they answer the question or not, and clearly had an agenda going in to the discussion (though it's rather obscure).
see more on Richard Ramirez