babes

The Top 10 Sexiest MILFs in Movie History

12.7k votes
2.7k voters
1.4M views
10 items
Follow
Embed
Sure, it's not Mother's Day, not by a longshot, but ever since Diane Lane was cast as Clark Kent's mom in the Superman reboot, it seemed high time to look back on all of the most pants-tighteningly hot MILFs in film history, what roles they played, and what made them so hot. Here are the hottest movie moms of all time. If this list intrigues you I'd suggest checking out these Heidi Klum nude pics, or at least almost nude haha. But, the milfish Victoria Secret models list is a completely different matter. Enjoy the milfs!
Sexy milf movies! Check out these pics of sexy milfs from the movies.
back to page 1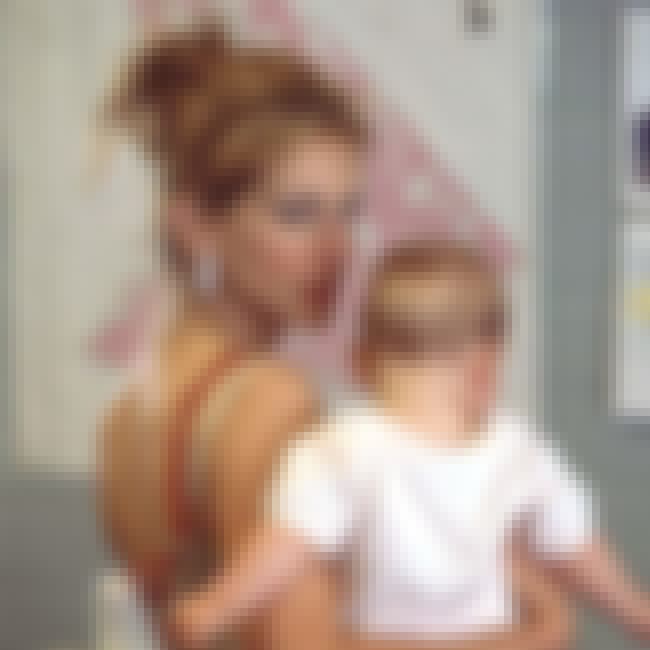 Remember that movie where Julia Roberts played a smart and lovable prostitute? No, the other one. Yeah, so in
Erin Brockovich
she plays an apparently originally Polish woman who gets a really difficult job and then uses her heart of gold to bring down an entire Power company in California after they poison a watter supply. She won an Oscar for it. It's weird how many Oscar winners and nominees are on this list. I guess if you're going to play an insanely hot older woman, you need to do it right.
In this movie, Erin Brockovich struggles to support her child (and her breasts) while bringing down some horrible conglomerates and powerful business types.
Throughout the entire movie, when she's not fighting with Aaron Eckhart over how horrible her life is and how bad her kid has it, she's wearing insanely low cut shirts that actually become part of important moments and plot points in the movie.
Also Ranked
#23 on The Best American Actresses Working Today
#38 on The Best Actresses in Film History
#74 on The Greatest Actors & Actresses in Entertainment History
#25 on The Best Living American Actresses
see more on Julia Roberts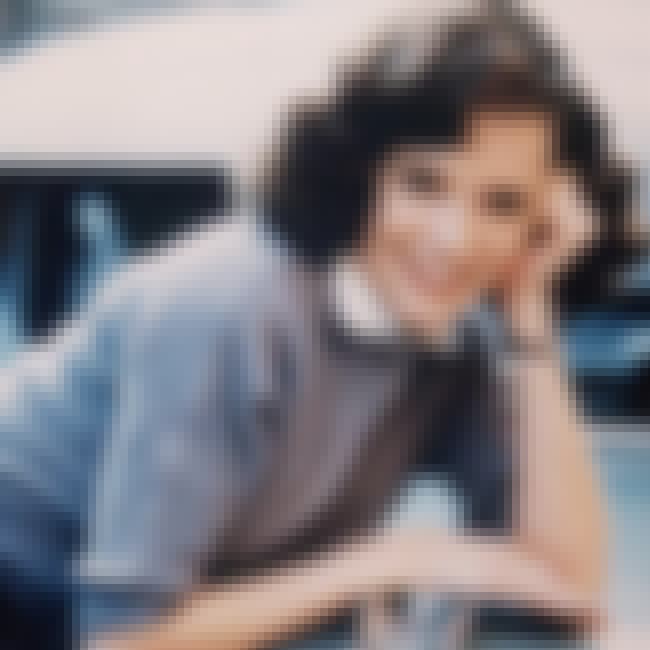 Played:
Lorraine, Marty McFl's Mom in
Back to the Future
If it weren't for how iconic Anne Bancroft's Mrs. Robinson was, Lea Thompson would've earned the top spot on this list. Nobody didn't have a crush on Marty McFly's mom. Nobody.
She's that cute girl we all want, but she has a crazy crush on the guy in the movie we're supposed to be relating to. And THAT is a recipe for a lifelong crush on Lea Thompson, who portrayed this girl in a way that didn't make her seem dumb, just love-hungry. And it was awesome.
The sexually starved, eager and disturbingly willing mother of Marty McFly in
Back to the F*ture
comes on to Marty before she's his mother (the movie's about time traveling, you see.) When he inadvertently gets caught outside her house when it was supposed to be his dad, her affections turn toward him, with hilarious, yet weirdly sexual results.
She pines after him the entire movie, which leads to a lot of bad-girl-in-the-50s-who-wants-to-get-down-in-chinatown vibes coming from her the whole movie. She doesn't get naked, she doesn't do anyone and she doesn't do an extraneous dance number at any point. She's just the epitome of sexy cute and for that, millions of boys all over the world are thankful to Lea Thompson for exciting (and kind of confusing) them. Myself included.
Also Ranked
#68 on The Greatest Former Child Stars
#28 on The Greatest '80s Teen Stars
see more on Lea Thompson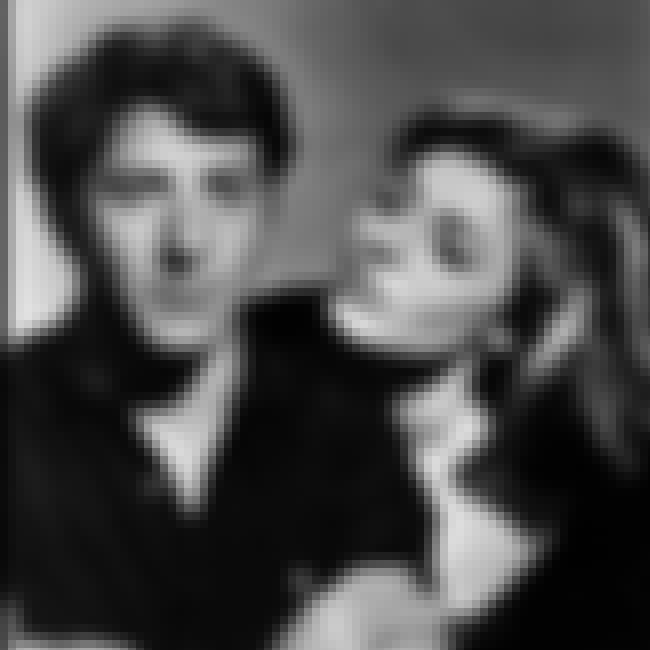 Played: Mrs. Robinson in The Graduate
Anne Bancroft is he original MILF of film. And she continues not only to be the sexiest, as she isn't just hot in her movie or teases a younger guy, but she goes all the way with him.
She seduces Dustin Hoffman's character in The Graduate using some of the most iconic, hot and "I wish this would happen to me" moves ever used when an older woman is trying to seduce someone she shouldn't.
Also Ranked
#42 on The Best Actresses in Film History
#9 on The Greatest American Actresses of All Time
#6 on The Greatest Actress Performances of All Time
#6 on The Best Actresses to Ever Win Oscars for Best Actress
see more on Anne Bancroft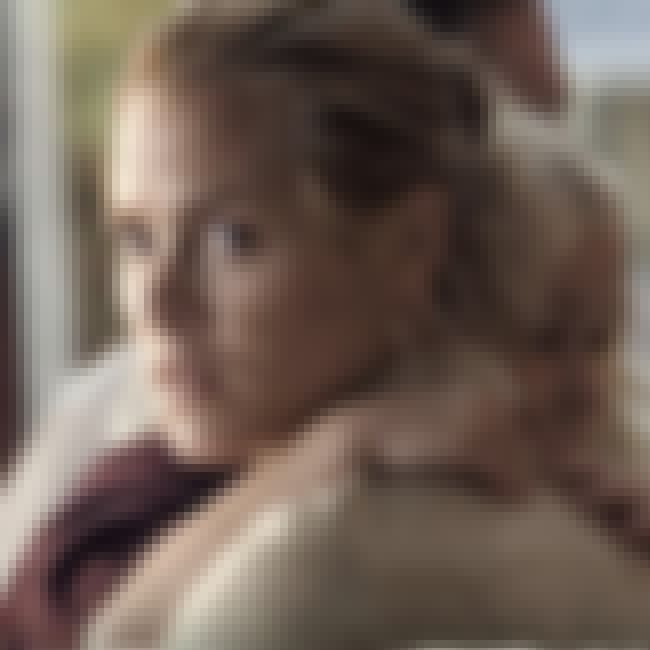 Played: Edie Stall in A History of Violence
In this subtle, but surprisingly awesome comic book movie directed by film buff and geek favorite David Cronenberg, Mario Bello plays the wife/mother in Viggo Mortensen's family after he did Lord of the Rings, back when his career was at its peak and he was even doing stuff like Hidalgo.
In order to show just how awesome their lives were before the Irish mobster character played by Ed Harris came into their lives, the film decided to put together a really fresh, endearing and true-to-life sex scene between Mario Bello's Edie and her husband.
Just to spice up their sex life, for the fun of it (after he saves the day), she dresses up in her old cheerleader uniform (you know it's a comic book movie because she still fits into it) and they go on to have some very realistically loving and pretty awesome sex, which you can watch below.
Oh yeah, and they also have a family, which includes kids, which makes her an amazingly hot MILF in this movie, I mean she still looks like THIS.

Hot Mom Clip #4 - Watch more Funny Videos
Also Ranked
#81 on The Best American Actresses Working Today
#70 on The Best Living American Actresses
see more on Maria Bello