celebrities

The Top 13 Hottest Girls Turning 18 in 2011

540.4k views
13 items
Follow
Embed
All of these girls were born in 1993. Let it sink in. Yes, there it is. Now enjoy all these insanely hot, legal, pictures of these girls, sorry, women (awww yeah), that were magically put together by perverted, pop-culture inclined elves of the internet. These are the girls who turn 18 in 2011 and who will be
legal as hell
from here on in. Get ready to feel old (and wrong).
Just about now is when you start feeling old. Because only people young enough to be your kids know where Victoria Justice is from and why she's even famous.
Born February 19, 1993, Victoria Justice is a leggy part of the Nickelodeon crew of girls just under 18 that are a ticking time bomb of awesome waiting to happen for everyone's enjoyment. She seems really well adjusted, so she'll have some staying power.
Being part of Zoey (a TV show that, if you care about reading this, there's no way in hell that you watch), she starred in the second biggest premiere for any show in Nickelodeon history and is an actress/singer. She, more importantly, continued her career by getting her very own show called "Victorious" (I see what they did there), where she continued to play the same character she did on iCarly.
Age: 24
Birthplace: Hollywood, Florida, United States of America
Profession: Musician, Singer-songwriter, Actor, Voice acting, Dancer
Credits: Victorious, Zoey 101, Fun Size, The First Time
Also Ranked
#84 on The Best Current Female Singers
#99 on The Greatest American Actresses of All Time
#59 on The Best American Idol Contestants Ever
#45 on Natural Beauties Who Don't Need No Make-Up
see more on Victoria Justice
Born on July 26, 1993, between the ages of 15 and 17, Taylor Momsen spent most of her time in public in her bra and panties. She is now (finally) 18.
Taylor Momsen is insanely cute, in a kind of pre-Courtney-Love, car-accident-just-before-it-happens kind of way.
So much so, that she was even almost awarded the role of "Hannah Montana" (that Disney thing that's the whole reason Miley Cyrus is famous... well, the FIRST reason), but only got to the top three before being beaten out by her other, more smile-filled competition: Miley Cyrus.
Since then, she's gone on to prove that she can keep up with the best of them by appearing in such film staples as the little girl in How the Grinch Stole Christmas, Underdog, and then hitting the spotlight with her role in the popular soft-core-porn-without-the-nudity-and-the-dialog-of-a-daytime-soap-opera series Gossip Girl.
At this point we started seeing all kinds of awesome (I mean horrible, kind of hot... but wrong and absolutely terrible) pictures of her everywhere while playing with her band The Pretty Reckless.
Fun Fact: She actually attended Catholic School.
Age: 23
Birthplace: St. Louis, Missouri, United States of America
Profession: Musician, Singer-songwriter, Model, Actor
Credits: How the Grinch Stole Christmas, Spy Kids 2: Island of Lost Dreams, Gossip Girl, Paranoid Park
Also Ranked
#74 on The Best Female Rock Singers
#92 on The Greatest New Female Vocalists of the Past 10 Years
#56 on The Sexiest Artists of All Time
see more on Taylor Momsen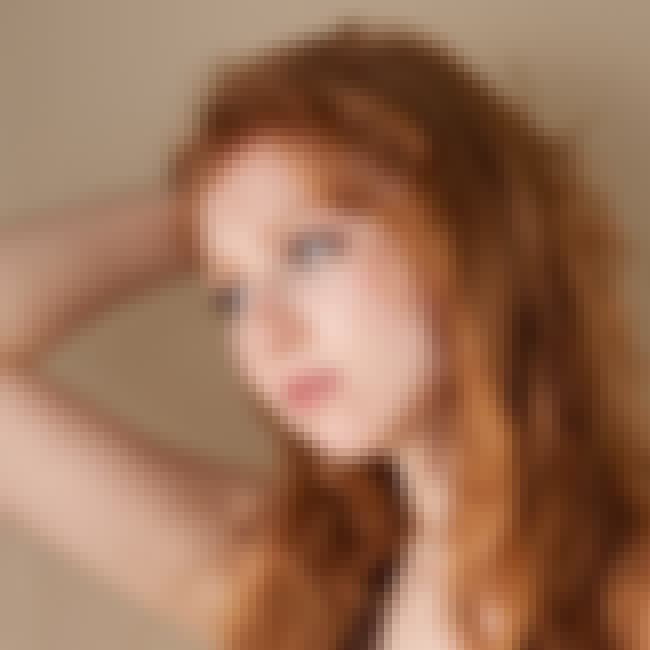 Given that she's best known for playing the very young daughter of Firefly star, and one of the greatest Captains in sci-fi history, Nathan Fillion on the hit show Castle, there isn't very many, how do you say this lightly and tastefully, "raunchy" pictures of her around the internet.
Her phone got hacked and there IS a picture of her in her underwear that she sent to someone a few years ago, but I can't link to that so you'll have to go put yourself on some government list by your lonesome with that one. Keep in mind that she's JUST turning 18, so, "a couple of years ago"... yeah. You do the math.
Nonetheless, here she is looking damn fine in the picture to your left.
And
here
is what she looked like at this year's San Diego Comic-Con 2011, where she dressed up like something from something or other. The important part? Stockings!
Age: 23
Birthplace: Texarkana, Texas, United States of America
Profession: Actor, Voice acting
Credits: Castle, We're the Millers, Winx Club: Enchantix, A Christmas Carol
see more on Molly C. Quinn
You might know AnnaSophia Robb from the Race to Witch Mountain meme, starring her and Dwayne "The Rock" Johnson (or from the actual movie, if you have kids or are a pedophile) and from the recent bikini pictures of her that came out. Here's a gallery dedicated to her amazing bikini ready person. This is the best, least creepy way I could think of saying this. Mission accomplished (war in Iraq style!)
Age: 23
Birthplace: Denver, Colorado, United States of America
Profession: Model, Actor, Singer
Credits: Bridge to Terabithia, Charlie and the Chocolate Factory, The Way Way Back, Soul Surfer
Also Ranked
#18 on Who Is America's Sweetheart in 2017?
see more on AnnaSophia Robb