Total Nerd The Top 5 New and Noteworthy iPhone Games!
2.3k views
5 items
Follow
Embed
There are tens of thousands of iPhone games. Here are the ones that matter most in this month!
1
Super Pirate! Plunderer of World Treasures
Are you tired of do-good heros? Super Pirate, Plunderer of World Treasures is an extremely innovative game that set you to be the god of Fortune, but this time, you would rather use your power to help pirate ships finding treasures in the world and avoid encountering marine ships!
In Super Pirate, Plunderer of World Treasures!, you, as the God of Fortune, have been summoned into this Pirate World. The marine ships are trying to catch pirates, and these pirates needs your help to avoid them.
Throughout the game, your actual interaction is drawing direction lines on the screen. Yet with such a simple action, there is an extreme challenge in front of you. As the level goes up, there will be more pirate ships and marine ships. You should make sure the direction lines that you draw will lead all of them to the treasures.
Fortunately, the game's difficulty level has been well designed, so you won't get overwhelmed. Besides that, the game is smart enough to correct your curly lines which makes the interaction with the touch screen extremely easy.
It's not a secret that beauty doesn't equal to game entertainment. But this game's designers are not turning a blind eye to design. Super Pirate, Plunderer of World Treasures! allow you to play with terrific cute pirate ships. Fun to watch even when you are losing terribly…
As a mini game designed to be played in short bursts every day, Super Pirate, Plunderer of World Treasures! works perfectly.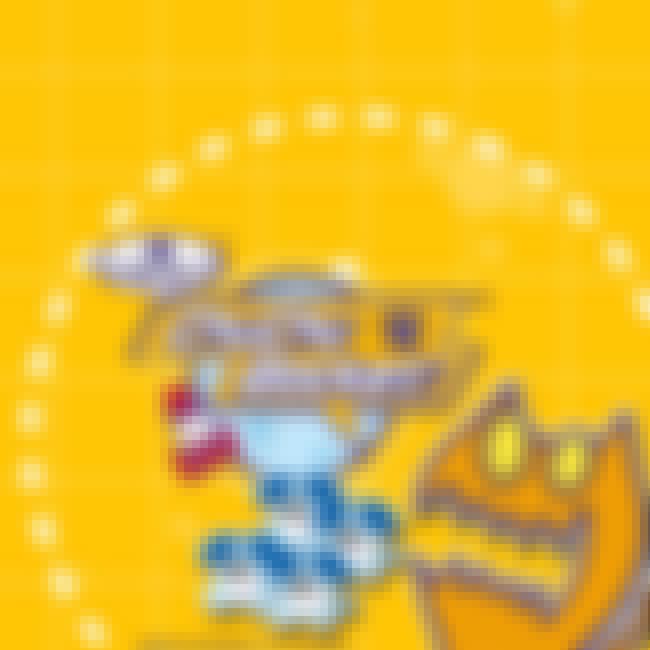 An off-the-wall puzzle game and an early online multiplayer title, ChuChu Rocket!'s original Dreamcast debut earned it something of a cult status. This new iPhone port sees the title retaining its predecessor's outlandish appeal: It's a puzzler that sees you directing mice through a gridlike maze to a rocket, which they'll use to escape the level. Obstacles like hungry cats will get in your way, so you'll have to lay down little arrows on the grid to direct the mice's paths. You'll have a limited number of arrows at your disposal, so placement is key. In the online multiplayer mode, you and up to three others will frantically lay down your directional arrows in real time to compete to get the most mice in your respective rockets. That's how it would work, at least, if I could get the multiplayer to work without crashing on my fourth generation iPod Touch.
see more on ChuChu Rocket!
Twin-stick shooters and zombie games are both genres that have begun to wear on consumers, so it's hard to believe that a game that embraces both could bring anything worth glancing at to the table. Regardless, Halfbrick Studios, the creators of the best-selling Fruit Ninja, have managed to inject this particular shooter with so much personality and irreverent charm that it'd be a shame to pass it up. You play as Barry Steakfries, the foul-mouthed hero of another Halfbrick iPhone game, Monster Dash. As you travel through time you'll fight massive hordes of zombies using your trusty pistol and a menagerie of more destructive weapons like shotguns and land mines that you'll find and pick up as limited-use power-ups.