Interesting
17 Things You Won't Be Able to See if You are Color-Blind

Updated June 12, 2019
459.9k views
17 items
Color blindness sucks. It affects about 2% of men and .5% of women in one form or another and when you're color blind, you miss out on a lot of things happening in the color spectrum like stop lights and Rainbow Bright (for real, no one wanted to be a child of the '80s or '90s with a color blindness issue). While it's not the worst disease or condition a person could have, it is a common affliction those full color spectrum people just don't get what colorblindness can do to a person. So maybe it's a good preventative measure to take a color blind test and see what you're working with.
This list of stuff you're missing if you're color blind is a color blind test of sorts; if you can see all the images on the colorblindness test, you get to point to the guy that can't and feel superior in your color recognition skills. If you can't see the color blind images, well, fear guys that wear t-shirts with lots of dots on them. In fact, maybe it's best not to trust polka dots at all.
What are the effects of color blindness? What can't
color blind people see
? If you aren't color blind, keep in mind that those who are colorblind will not get any of the jokes on this list. None. Color blindness will ruin this list for you. If you are on the fence and still wondering to yourself "Am I color blind?", this color blind image list should tell you with certainty whether you have the symptoms of colorblindness. Enjoy (or yell) these color blind unfriendly pictures.
This Animal Will Be Adorable In Vain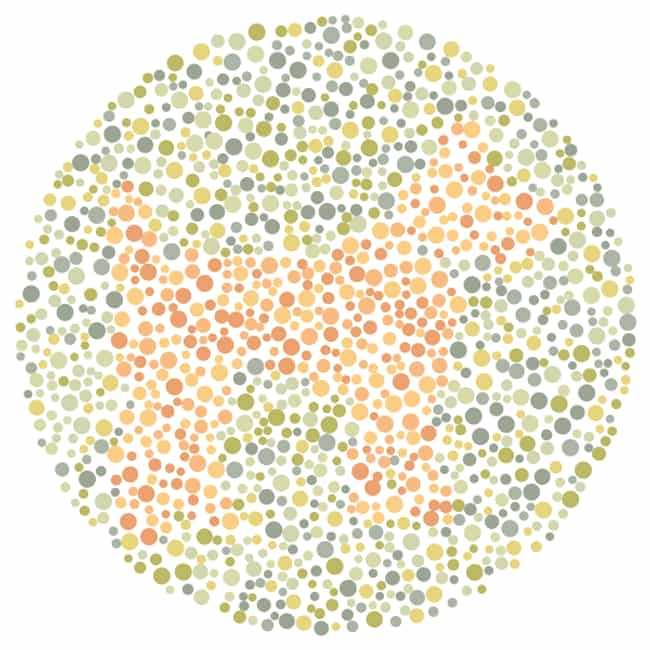 You Won't Know What Your Getaway Vehicle Is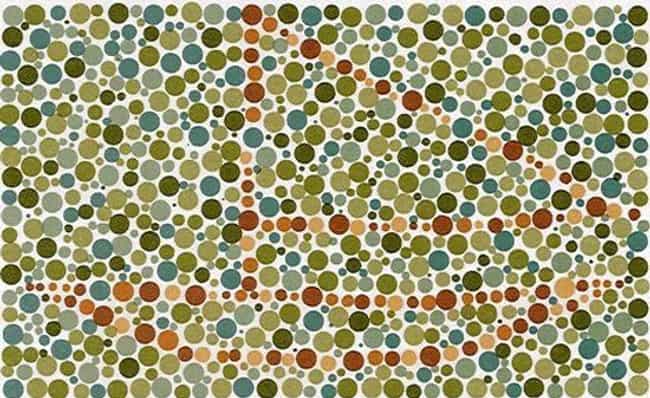 You Will Not Understand This Clever Manicure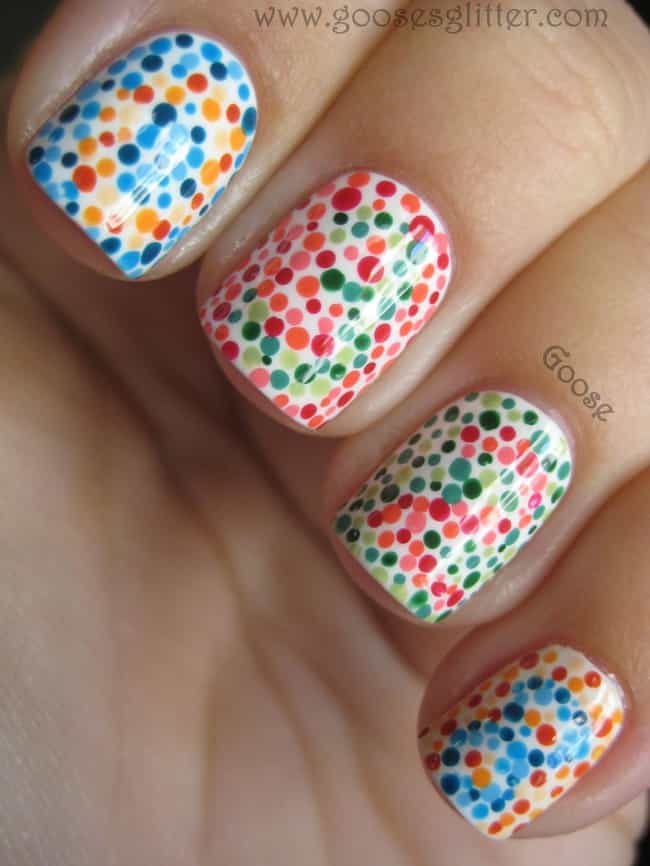 You'll Have No Idea Why the Little Mermaid Is Messing With You