Entertainment
The Top Five Movie Quotes

24 votes
23 voters
2.9k views
13 items
"Top Five" movie quotes tell the story of one comic's attempt to restart his career and send his life into a new direction. The comedy film was written and directed by Chris Rock, who also stars. "Top Five" appeared at the 2014 Toronto International Film Festival before its December 12, 2014, theatrical opening.
In "Top Five," Andre Allen (Chris Rock) is a very successful comedian and comedy film star who also happens to be preparing for a very public and televised wedding to reality TV star Erica Long (Gabrielle Union). But despite his success in comedy, Allen wants to break out of the roles he formerly starred in to pursue more serious acting, citing that he doesn't feel funny anymore.
Allen agrees to be interviewed for an article by journalist Chelsea Brown (Rosario Dawson) and begins to spend a good deal of time with this smart-witted woman. But as she digs deeper into Allen's life, she also inspires him to think about what he really wants professionally and personally, which leads to some unexpected choices.
"Top Five" might not be a lock for a top five movie of 2014 but it opens alongside some who might including
"Life Partners,"
"Comet,"
"The Hunger Games: Mockingjay Part 1,"
"Horrible Bosses 2,
"Penguins of Madagascar,"
"Dumb and Dumber To,"
"Foxcatcher,"
"Beyond the Lights,"
"The Homesman,"
"Interstellar,"
"The Theory of Everything,"
"Nightcrawler,"
"Big Hero 6,"
"Before I Go to Sleep,"
and
"Horns."
A Couple of Really Honest Things
Chelsea Brown: "I just want a decent story. You give me a couple of really honest things, I will be more than fair."
…
Andre Allen: "This is Chelsea Brown. She's doing a story on me. No snitching!"
Couch potato: "Come to me, baby girl. I'mma turn over like an apple pie."
Woman: "You know what, you just ate an apple pie, you fat mother…"
When the Times wants to do an article on Andre, he takes reporter Chelsea Brown to meet his family. It doesn't take long for them to offer her some juicy quotes for her story.
Should this be higher or lower?
Charlie Rose: "In 2009, TIME magazine voted today's guest the funniest man in America. By 2010, the former standup hit it big with 'Hammy the Bear' one, two and three. You can also see him getting married to reality star Erica Long."
Charlie Rose provides an overview of the main character, Andre Allen. Andre hit it big as a comedian and comedy movie star, not to mention reality television personality, but is that what he really wants with his life?
Should this be higher or lower?
Andre Allen: "My top five is Jay, Nas, Scarface, Rakim and then I might let Biggie get in there. My sixth man's LL Cool J… Before the show! Before the show!"
Andre references the film title when describing his top five favorite rappers of all time, and a conditional sixth man pick.
Should this be higher or lower?
Not on Camera, It Doesn't Exist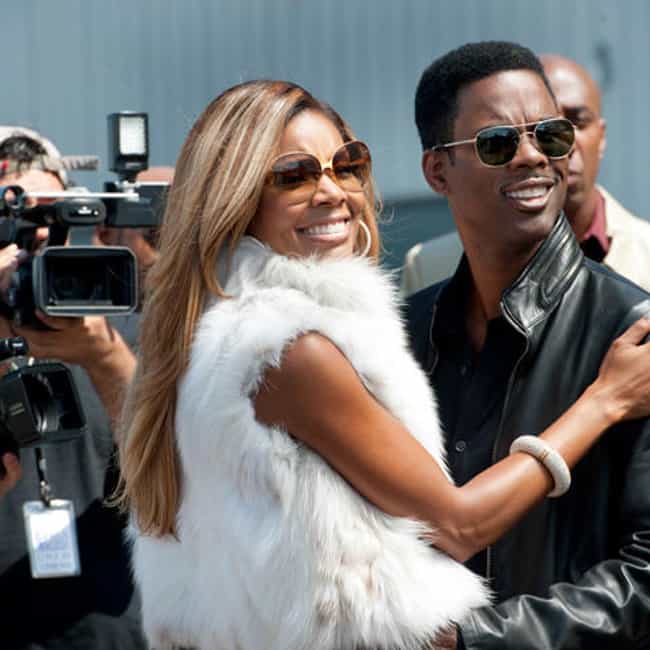 Erica Long: "Where's my kiss?"
Andre Allen: "Do we have to do this on camera?"
Erica Long: "Not on camera, it doesn't exist."
Fiance Erica requests that they kiss for the cameras. While Andre questions her motives, she clearly very much enjoys their private life being in the spotlight.

Should this be higher or lower?