Sports
8 Justin Gatlin Facts You Should Know: Doping Bans, Education & More

Here a few Justin Gatlin facts you should know, as he is set to compete in the 100-meter dash during this year's Rio Olympics. Gatlin might be one of the more controversial athletes performing in this year's Olympics.
The tattooed runner received a four-year suspension from the sport for using performance-enhancing drugs and now he's set to give Usain Bolt a run for his money. The two runners have a healthy rivalry. During 2015 International Association of Athletics Federations (IAAF) World Championships in Beijing, Gatlin lost to Bolt by just .01 of a second, thus setting the stage for what will be a very nail-biting 100m dash at the Olympics.
So before the race gun goes off, you'll want to update yourself on all the Justin Gatlin facts you should know.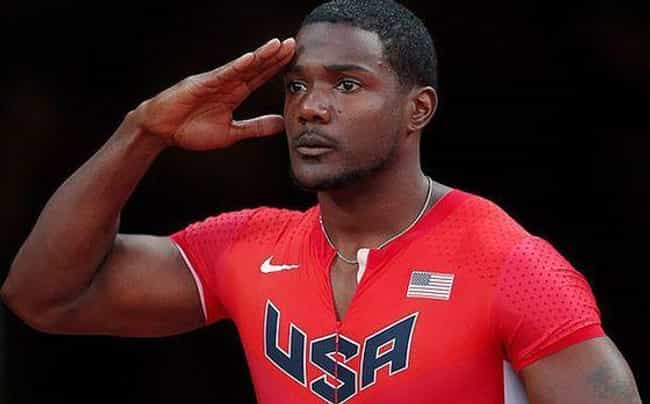 He Was Suspended for Using Performance-Enhancing Drugs
Gatlin received a four-year suspension for using performance-enhancing drugs. Less than three months after equaling the world record at the IAAF Super Grand Prix in May 2006, Gatlin revealed he'd tested positive for testosterone. As a result, his record-tying time was wiped off the books.
While he could have received a lifetime ban from the sport, he only received an eight-year sentence due to his cooperation with track's governing body, the IAAF. He appealed to an arbitration panel and was able to have the penalty reduced to four years.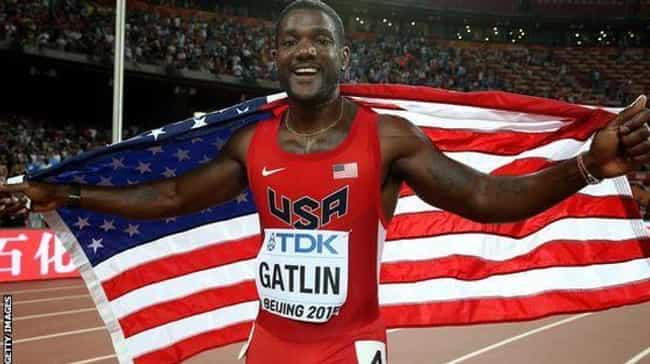 He Has at Least 13 Tattoos
He has at least 13 tattoos, including the word "God-speed," a four-leaf clover, and a roaring tiger, because as he says, "I'm an animal when I get on the track."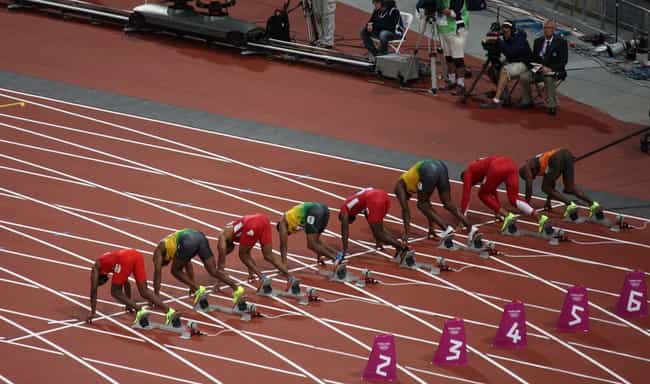 This Justin Gatlin fact proves that age is just a number. At 34 years-old, he is "ancient" for a sprinter.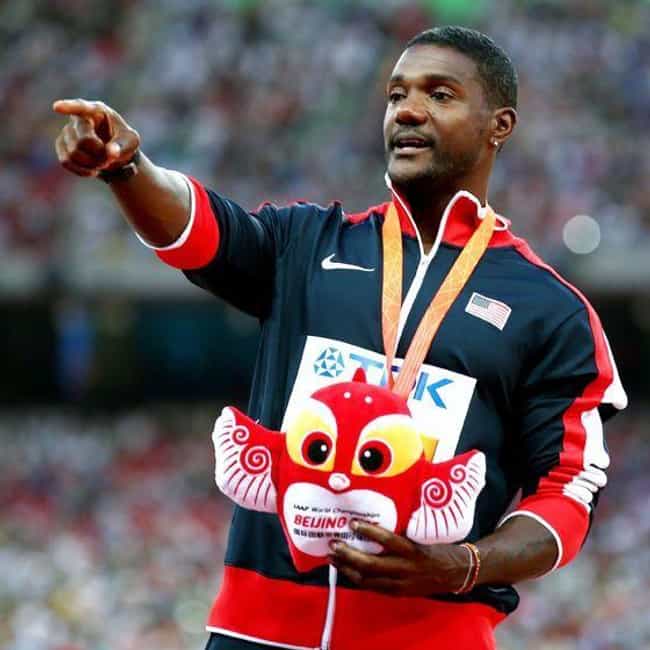 Gatlin won the 100-meter gold in 9.85 seconds at the 2004 Olympics. In 2005 he won the world championships in 9.88 seconds and the 200 in 20.04. In 2006 Gatlin equaled the world record of 9.77 seconds at the IAAF Super Grand Prix in Doha, Qatar. For more information on Justin Gatlin's record, see his USA Track & Field bio.