Sports
10 Simone Biles Facts You Need to Know

Updated October 13, 2018
5.6k views
10 items
She's only 20 years old, but Simone Biles is at the top of the gymnastics world. Born in Columbus, OH, Biles had a rough childhood; she was placed in a foster home with her younger sister, Adria. Fortunately, their grandparents officially adopted the girls, and moved them to their home in Texas, where Simone's gymnastics career started.
Simone kicked off her career at age eight, with coach Aimee Boorman. Since then, the enthusiastic gymnast showed off her natural ability, placing third all-around at her first tournament. In 2012, she started home schooling, in order to focus on gymnastics. After the switch, she improved drastically. A streak of impressive performances resulted in her being named to the United States Junior National Team.
The following year, Simone began her international career, and won her first of three gold medals at the 2013 World Artistic Gymnastic Championships in Belgium. This marked the rise of superstardom - she dominated her competition at subsequent tournaments.
As the most decorated American female gymnast in World Championships history, Simone Biles is the clear favorite at the 2016 Rio Olympics. Read on to familiarize yourself with this gymnastics sensation and learn some Simone Biles facts and some great Simone Biles wins.
She Was Adopted by Her Grandparents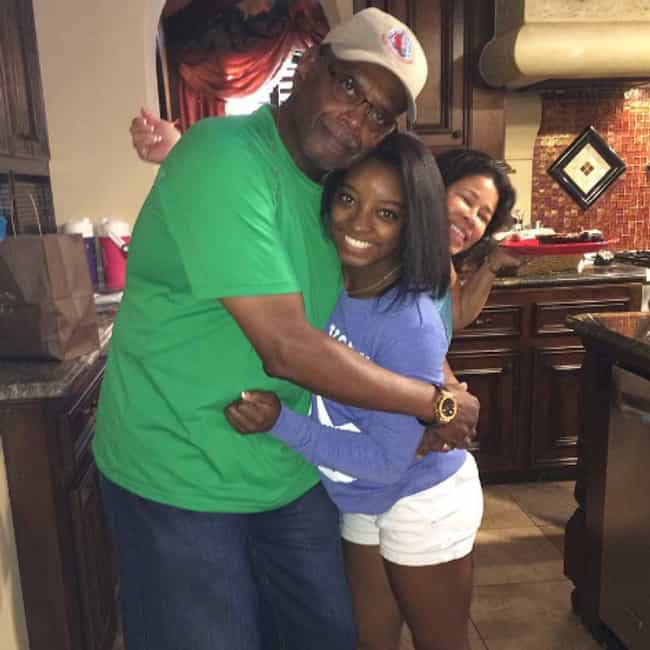 Abandoned by her father and neglected by her mother, who struggled with drug abuse, Simone ended up in a foster home in Ohio with her sister. Her grandparents Ron and Nellie Biles, who live in Texas, adopted Simone and her sister, Adria. The girls call Nellie and Ron mom and dad, and they've been a happy family ever since the adoption.
She Got Discovered by Her Coach During a Field Trip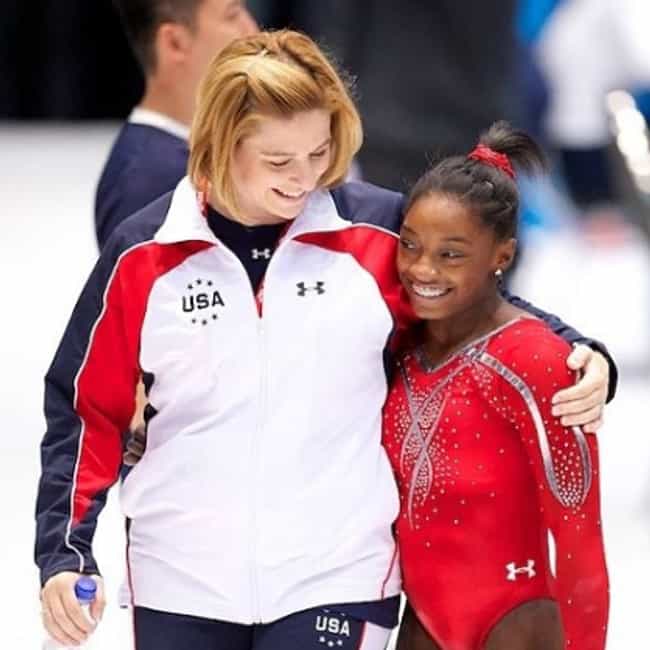 When Simone was in daycare, she went on a class field trip to a gymnastics facility, where she started imitating gymnasts. The coaches immediately noticed her and recommended she start taking classes. Soon after, Simone enrolled and was paired with coach Aimee Boorman. The two have been together ever since.
She Is the First African-American World All-Around Champion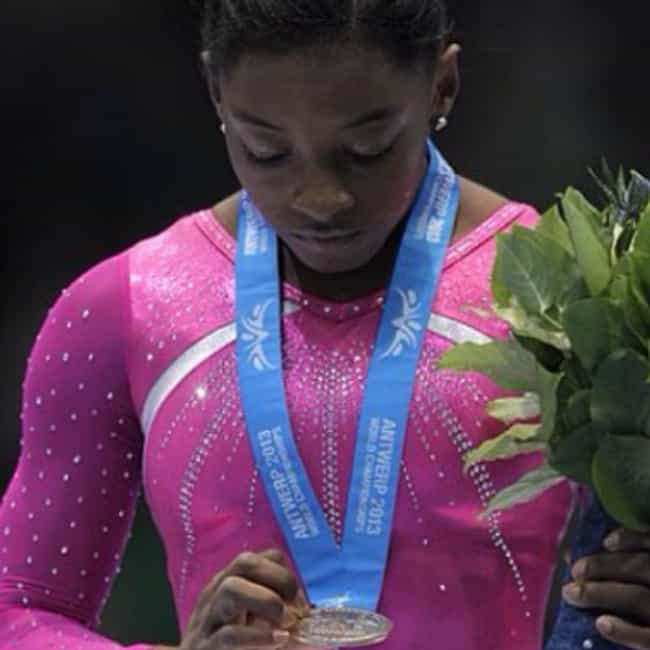 At her first World Championships in 2013, Simone became the first African-American to win the all-around gold medal. She placed second in the vault, fourth in the uneven bars, third in the balance beam, and first in the floor exercise. With a score of 60.216, Simone beat out teammate Kyla Ross by almost a point, and beat 2010 world all-around champion Aliya Mustafina of Russia.
She Is the First Woman to Win Three Consecutive World All-Around Titles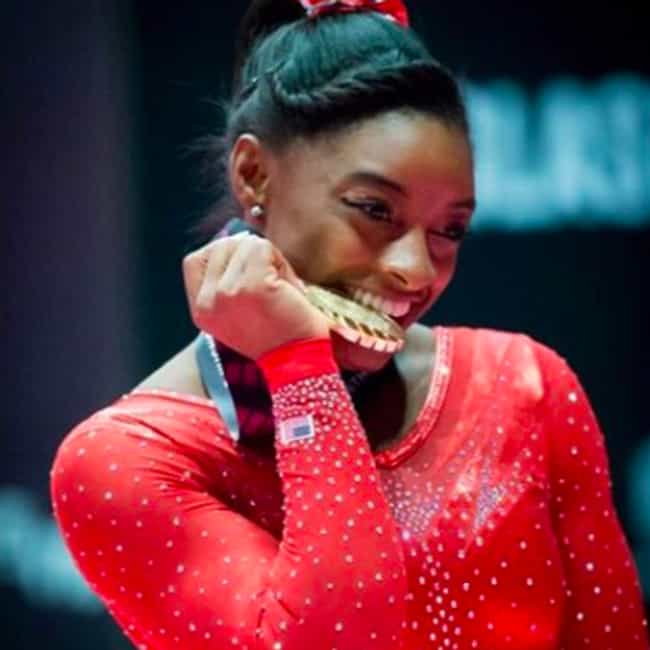 In 2015, Simone made history when she became the first woman to take home the gold medal for the third consecutive year at the World Championships. Although she never placed first in the vault, her exceptional scores in the floor exercise and the balance beam took her to the top. Let's see if Simone can stretch that record at the 2017 World Championships in Montreal, Canada.