90s

The Top Thirteen 90s Teen Starlets Who Stayed Hot

1.1M views
13 items
Follow
Embed
The 90s were a time where all TV shows were about teenage relationships, the popular kids liked music that the guys only pretended to like so they could dance close with the girls they wanted to bang and teenagers were exploited weirdly in the media for their sexuality. Everything was COMPLETELY different... But some of the hottest teen stars of the 1990s (most of them) have by now either hit rock bottom or completely fallen off the face of the earth, waiting to become the next E! True Hollywood story that's more interesting than anything they've ever made intentionally.
So, in all their hot 90s glory, here are the hot teen starlets from the 90s who actually not only stayed hot, but have continued to have a modicum of success.
Also check out Ranker's other lists like The Best Toys from the 90s, Best Album of the 90s and the Best Cartoon Characters of the 90's.
These 90s babes who are still hot today will definitely conjure up some fine memories indeed! These might not be "90s nudes" but these are some of the hottest pics you can find on the net!
back to page 1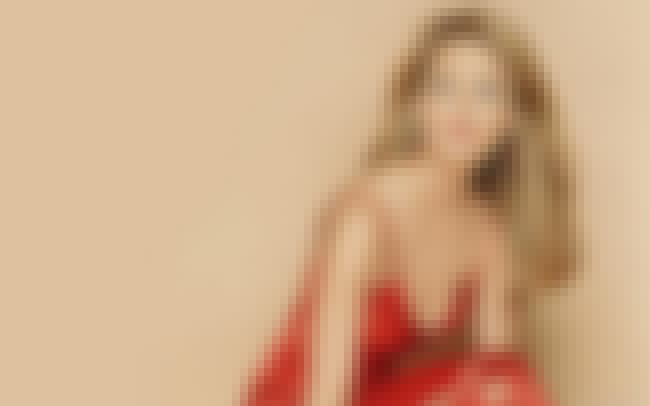 The 90s:
Buffy the Vampire Slayer, aka, one of the greatest heroines in the history of fiction, aka the hottest monster-killer ever concocted, aka Sarah Michelle Gellar (who also kissed Selma Blair in that one movie for like a whole minute) started out Buffy as a teenager, playing a cheerleader with superpowers.
She was also in I Know What You Did Last Summer and She's All That, always playing a memorably hot girl who nobody seems to care about in the movie.
Now:
She has aged AMAZINGLY. Finishing out all seven seasons of Buffy the Vampire Slayer in the 2000s did her well. And then she fell of the face of the earth. Then she filled up the time she didn't spend making direct to DVD movies being in awesome movies like Southland Tales and doing guest spots on The Simpsons, Robot Chicken and more.
She was then in The Grudge, where a weird cat looking Japenese kid scared the hell out of all of us for some reason and is currently starring in her very own show Ringer (which is doing surprisingly well).
Age: 39
Birthplace: New York City, New York, United States of America
Profession: Television producer, Actor, Voice acting
Credits: Buffy the Vampire Slayer, Cruel Intentions, The Grudge, I Know What You Did Last Summer
Also Ranked
#86 on The Best American Actresses Working Today
#13 on The Best Actors to Start Their Careers on Soaps
#76 on The Most Trustworthy Celebrities in the World
#12 on Famous Women You'd Want to Have a Beer With
see more on Sarah Michelle Gellar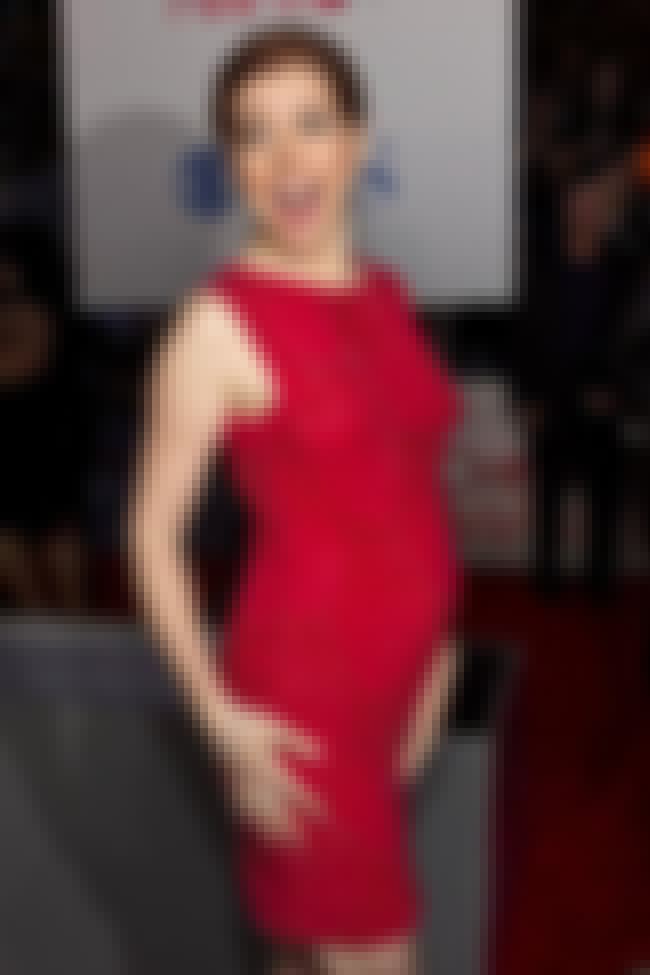 Alyson Hannigan is one of the few MILFs on this list and definitely earns her keep as a hot girl on here. She's the kinky/sexy band geek from the American Pie movies when people still thought stuff like that was funny, and the all-powerful witch Willow from Buffy the Vampire Slayer.
She's not just the hot, adorably cute/dorky girl from bandcamp, but she actually cleaned up pretty well too.
So needless to say, she not only still looks good, but has actually filled out a little so that she's just the right amount of woman.
Age: 43
Birthplace: Washington, D.C., United States of America
Profession: Actor
Credits: How I Met Your Mother, Buffy the Vampire Slayer, American Pie, American Pie 2
Also Ranked
#8 on The Best Actresses Who've Never Won an Emmy (for Acting)
#21 on Famous Women You'd Want to Have a Beer With
#71 on The Best TV Actors of All Time
#20 on The Greatest '90s Teen Stars
see more on Alyson Hannigan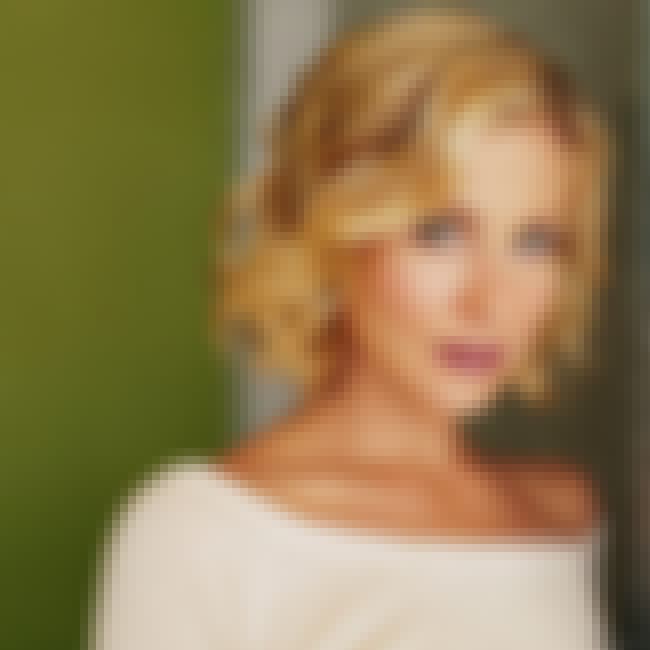 For how hot Christina Applegate was in The 90s see above.
She was easily one of the hottest girls on TV starring as Kelly Bundy, daughter of Al Bundy, main character of Married with Children. And if the internet had existed, there would've been Kelly Bundy vs. Kelly Kapowski shirts drawn up and there would be gang wars on the streets and the world would be a desolate wasteland.
I mean look at her.
Now:
Since the 90s, Christina Applegate has established herself as one of the funniest women in entertainment and has starred in such great properties as Anchorman, Samantha Who and the funniest new show of the 2011 Fall TV season, Up All Night.
Age: 45
Birthplace: Hollywood, Los Angeles, California, United States of America
Profession: Television producer, Actor, Voice acting
Credits: Married with Children, Up All Night, Anchorman: The Legend of Ron Burgundy, Vacation
Also Ranked
#63 on The Best American Actresses Working Today
#98 on The Best Living American Actresses
#14 on The Greatest Former Child Stars
#98 on The Best TV Actors of All Time
see more on Christina Applegate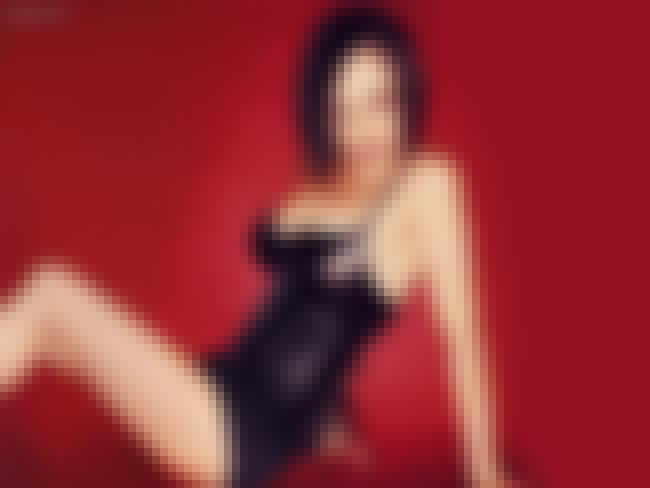 The 90s:
You know her as Wednesday Adams from The Adams Family, the hot chained-up girl from Black Snake Moan or the fun, hot, down-to-earth, accessibly hot girl from a bunch of movies in the 90s including Casper, that movie where the beloved iconic TV cartoon ghost becomes Devon Sawa.
Growing up being a little younger than her was weird because she started getting really cute as soon as she turned 18 and did Buffalo 66, The Opposite of Sex and Fear and Loathing in Las Vegas. It's like someone turned on a switch.
Now:
She does a bunch of weird indie movies like Black Snake Moan, Pumpkin, Curse and other movies I've only seen "the right" clips of around the internet. And she's maintained not only her awesomeness, but her girl-next-door appeal, as well as her body seems to get nicer every single year.
Also, she's on this list because no matter what, she looks unbelievable, no, really, unbelievable in a bikini.
Age: 37
Birthplace: Santa Monica, California, United States of America
Profession: Spokesperson, Actor, Voice acting
Credits: Sleepy Hollow, Monster, The Opposite of Sex, Black Snake Moan
Also Ranked
#58 on The Best American Actresses Working Today
#73 on The Best Living American Actresses
#7 on The Greatest Former Child Stars
#81 on Famous Women You'd Want to Have a Beer With
see more on Christina Ricci